ORLANDO -- As the names of victims are added to a City of Orlando public website, the world is slowly learning the true toll of an indescribable massacre.
Now, the stories of the victims behind those names are beginning to emerge - stories cut short by a gunman claiming ISIS ties at a club in central Florida.
NBC news reports that Juan Ramon Guerrero was a homebody and student who had only recently come out to his family. Stanley Almodovar III was a cheery pharmacy technician from Massachusetts. Kimberly Morris was a cell phone store manager with an independent streak.
They were real people living lives that were cut shot in a hail of bullets. And they are just three of at 50 killed at the scene - a list that could grow as Orlando emergency workers strive to save the remaining 53 who were wounded in the attack.
But even as the reality of this horror continued to sink in with each new name, a country has come together not to heal the wounds in the hearts of those left, but to share those wounds and to make that first shaking, painful step forward into another day.
Across the country, strangers held tearful vigils for people they've never met as stars allowed the limelight to dim during otherwise celebratory moments so that the reality of a bloody Sunday could take center stage.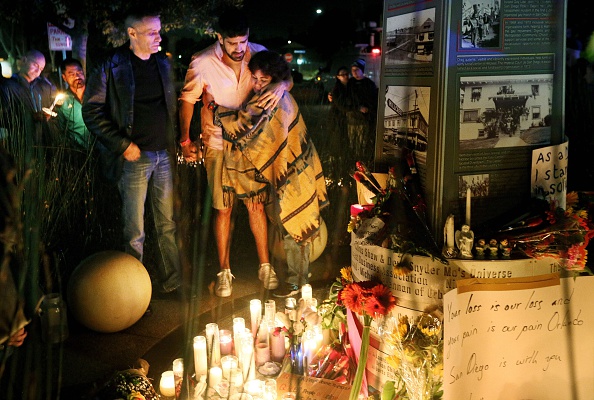 And online, as hashtags such as PrayforOrlando, LoveforOrlando and OrlandoStrong took hold, the people using them took action, donating blood and raising thousands upon thousands of dollars.
Those dollars will likely go to people they will never meet to help them bury irreplaceable loved-ones they will never know more closely than the screen or the newsprint that presents their eulogies.
But in tragedy, a community that was targeted has grown - as a nation ponders how it will prevent a similar tragedy from ever happening again.
Vigils held for Orlando victims