Brooklyn Sudano and Gaius Charles stopped by the 11Alive studios to talk about the premise behind NBC's new series "Taken," which premieres tonight at 10 p.m.
They describe the series as an origin story or prequel that takes place 30 years before the movie "Taken."
"You don't have to see the films to really dig in and enjoy the series," Sudano told 11Alive's Jennifer Leslie. "If you have seen the films, they deepen what you're watching."
Clive Standen brings a fresh approach to the main character, Bryan Mills, as he begins his career as a deadly CIA operative.
"The movie gives you the foundation," said Charles. "Then we get to build on that foundation."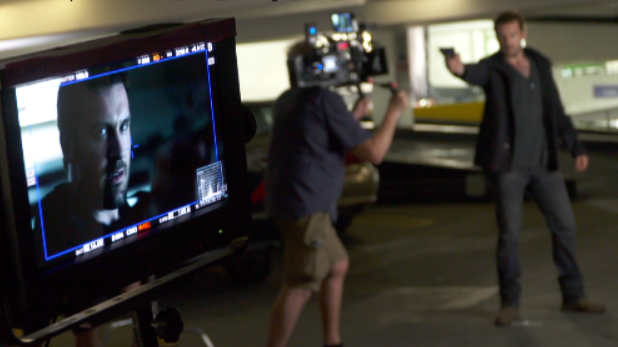 Sudano plays the character Asha Flynn, a young lawyer who develops a connection with Bryan Mills.
"My character Asha has just experience this really traumatic event, and sometimes these situations bring two people that might not have crossed paths together," Sudano explained. "It was interesting to explore that. We'll see what happens."
Charles plays the character John, who helps Bryan become part of his secret team.
"John is a great character to play," Charles said. "He's really well-rounded. We get to see different sides of him, as a man of faith, as a leader, as a man who goes back to help his community, as a soldier dealing with PTSD."
They said the series is full of the kind of action that fans of the movies expect.
"I remember watching the pilot, and I knew what was going to happen, but I was having heart palpitations. I was on the edge of my seat," Sudano said. "It's so fast-paced. There's so much intensity and energy."
"I like to think of every episode as a one-hour action thriller," Charles added. "It's full of great characters, great story lines, a lot of heart and grit."