People in Tokyo flocked to a zoo on Saturday where a baby panda was born earlier this week.
The panda isn't on display to the public yet, but the zoo released this video of the tiny cub on Saturday.
The cub was born on Monday, June 12. On Saturday, its ears appeared to be getting a little darker. Zookeepers said panda cubs start to get their black covering about five days after birth.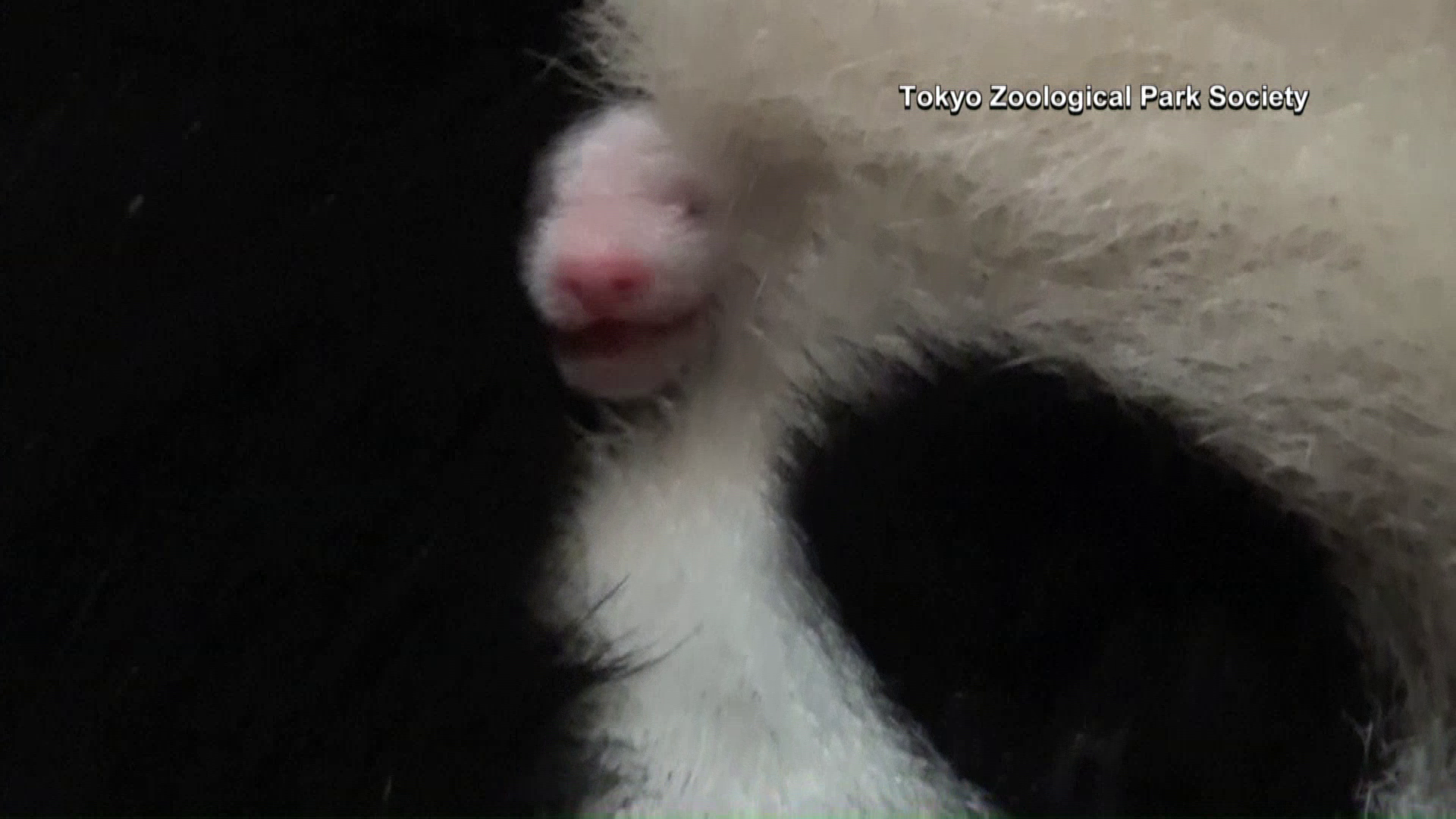 The famous black and white pattern shows up between 10 days and two weeks after birth.
The mother panda, Shin Shin, ate bamboo for the first time since giving birth. Zookeepers say both are doing fine.