CALHOUN, Ga. -- A surprise guest caused a little bit of mayhem for the employees of a north Georgia Applebee's before opening Saturday morning.
According to Lt. John McGivern with the Calhoun Police Department, employees were inside the store on Hwy 53 prepping to open for business when a wild buck crashed through a window around 8:30 a.m.
McGivern said the buck wasn't inside the restaurant long before it ran outside through an open door in the back of the building, but not before causing damage to tables and chairs inside.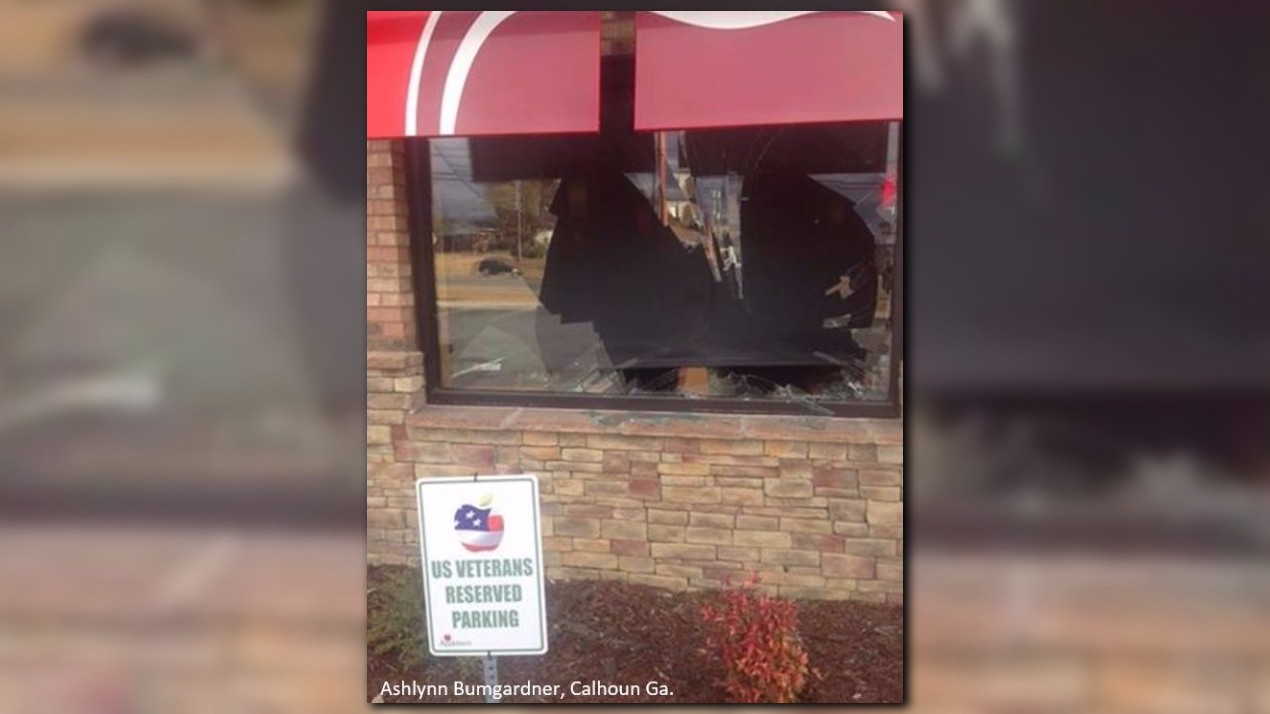 The buck was able to escape mostly unharmed -- it broke one of its antlers during its brief escapade -- and no employees were hurt in the encounter.
According to McGivern, it's mating season for the animals and what likely happened is the buck saw its reflection in the window, mistook it for another buck and charged.
Officers said the buck ran away after into a wooded area near the restaurant. According to the McGivern, there is a lake in where deer are known to live.
This is not the first time officers have responded to a wild buck chase. A few years ago, McGivern said officers responded to the near-by outlet malls just off I-75 for a similar incident.
H/t Calhoun Times