CARTERSVILLE, Ga. -- An Albuquerque family was reunited with their long-lost dog, Pumpkin who was found in Georgia, more than 1,400 miles away.
It started when Annette Hatt was waiting to be let into Allatoona Landing Marina on Saturday. She said that she noticed a small, white and tan dog running up to people.
Hatt found out from the front desk that the dog had been in the area for weeks and no one was there to claim it.
"I love animals," she said. "I've actually done fostering a couple of times. Most of the pets I've had have been strays or people getting rid of their animals."
So when she was unsuccessful finding the owner at the marina, she decided to take the dog home to continue her search.
She posted to the "Furry Friends Lost and Found in Cherokee County, Ga." Facebook page for missing pets in the area.
That's when she began speaking with Kathy Lee Russell who agreed to board the 7-year-old Lhasa Apso and bring him to a vet.
Russell said she was happy to see that Hatt took the time to check up on the little dog.
"She went above and beyond last night and realized this is not good," she said. "There's coyotes; there's snakes--so she took him and reached out for help on our community page."
Veterinarians at Animal Hospital of Towne Lake confirmed that Pumpkin was healthy and then, after scanning for a microchip, also confirmed that he was from the other side of the country.
The number attached to the chip rang through to Manny Ornelas who had no idea that that Georgia phone number calling him would lead to his lost Pumpkin.
Ornelas said he had been searching for months to find his family's pet after he was stolen from thei yard in late November. Weeks turned into months and he started losing hope of ever finding his best friend.
But that was the moment, Ornelas said, he saw the number and began speaking with the Georgia-based vet. the Southwestern man was in shock to find out that Pumpkin had ended up on in the southeast, safe and sound.
"I was freaking out," he said. "I was like, 'What?'"
He was still in disbelief that his dog was over 24 hours away.
This week Ornelas and his family were reunited with Pumpkin in New Mexico, after five months apart.
PHOTOS | Dog reunited with family after being found 1,400 miles away
Pumpkin, a 7-year-old dog, was reunited with his family in New Mexico after being found in Georgia--more than 1,400 miles from home.
Pumpkin, a 7-year-old dog, was reunited with his family in New Mexico after being found in Georgia--more than 1,400 miles from home.
Tail-wagging and smiles were in abundance in New Mexico when Manny and Alexandra Ornelas met Pumpkin at a New Mexico airport Tuesday.
"I'm really happy that I got him back. I can't believe that he was that far away from home," Manny said. "It's hard to think about what he's been through."
Georgia-based Ruff Redemption Rescue helped Pumpkin obtain a free flight home to his family.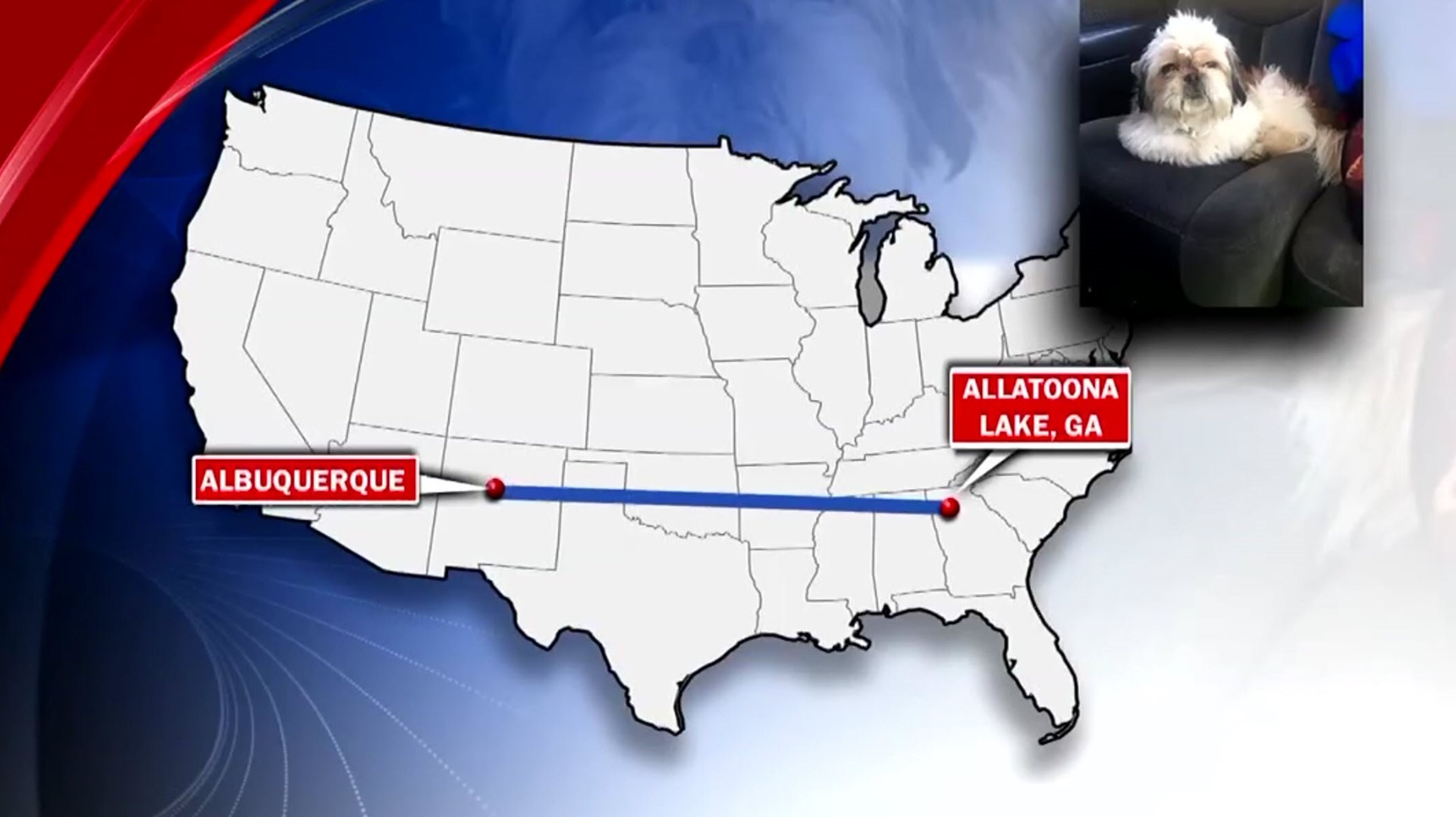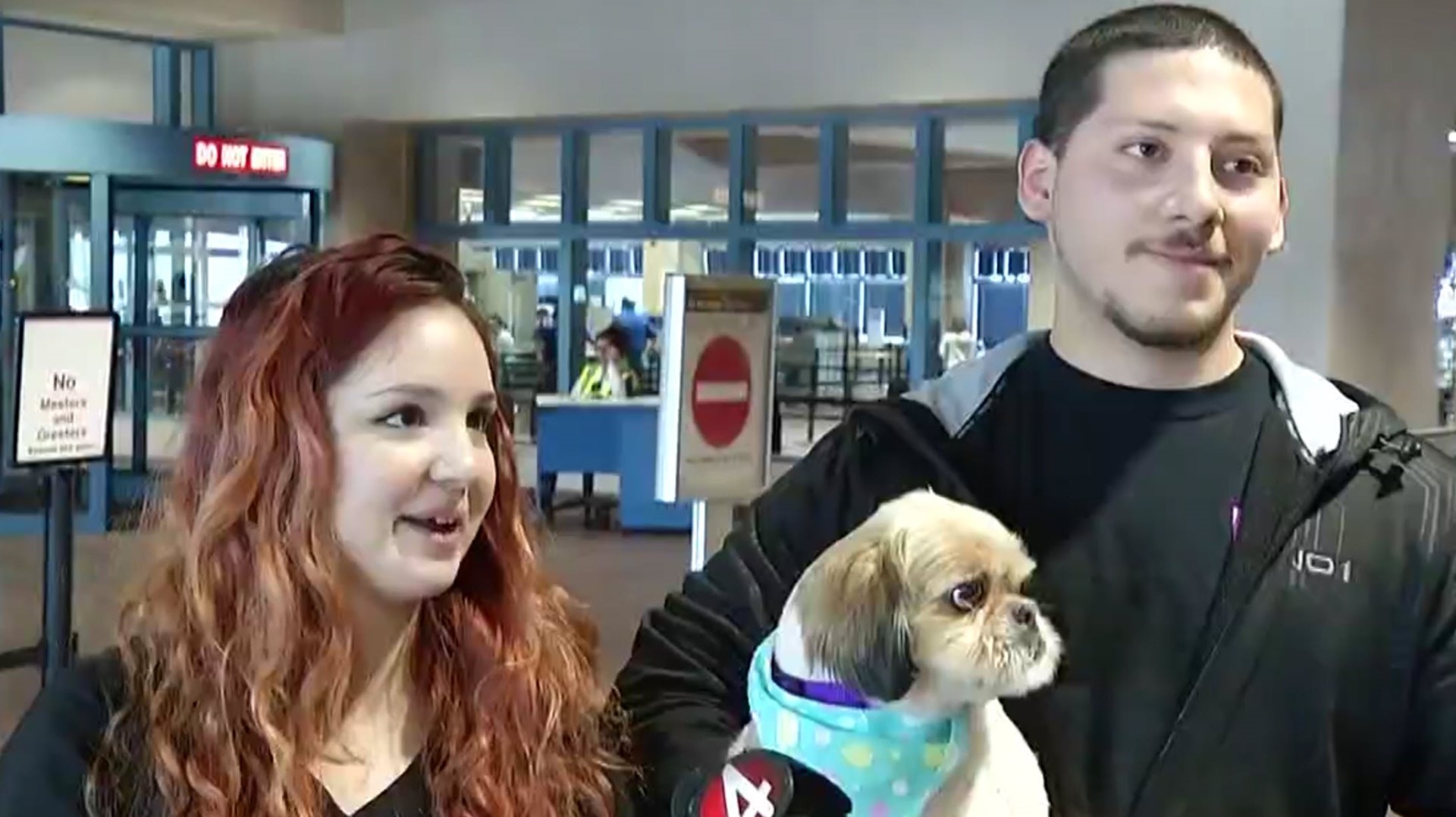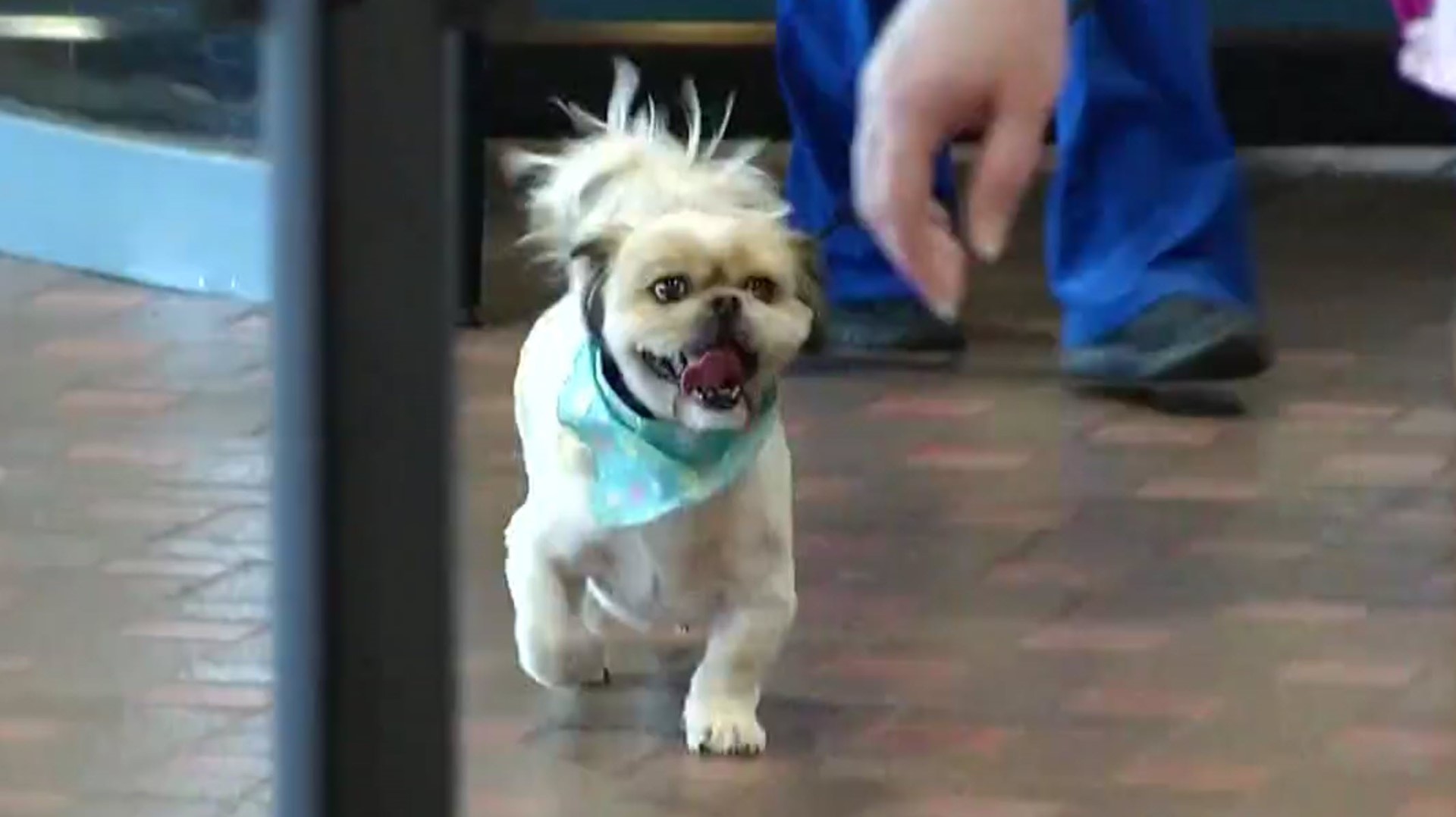 "I was just too shocked. I thought I was having a dream. I mean, I had dreams that I found him, but I didn't actually think he'd come back," Alexandra said.
The couple's two young daughters were excited to see their pup as well.
In fact, Pumpkin had never met their newest daughter who was born while he was missing.
"He got into my lap and he was smelling me. He was smelled the baby too right away, and he was like, 'Oh, new addition,'" Alexandra said.