What happens if you lose your debit card, order a new one but then find out your bank has shut down and now you don't have access to your money?
Well, that's what happened to Jay Miller.
He lost his wallet, which included his debit card. So, what do you do when you lose your debit card; you call your bank and order a new one.
He called BestBank last Tuesday, May 2, to report he had lost his card and would like to have a new one mailed to him. In the meantime, Miller was going out of town for a trip so he went to his local bank branch, withdrew some money and was on his merry way.
Unfortunately, while he was out of town, the unexpected happened; BestBank shut down.
Miller heard about the banks closing from 11Alive and decided he would have to find out how to get access to his money.
When he arrived at his local bank, he was met with this flyer: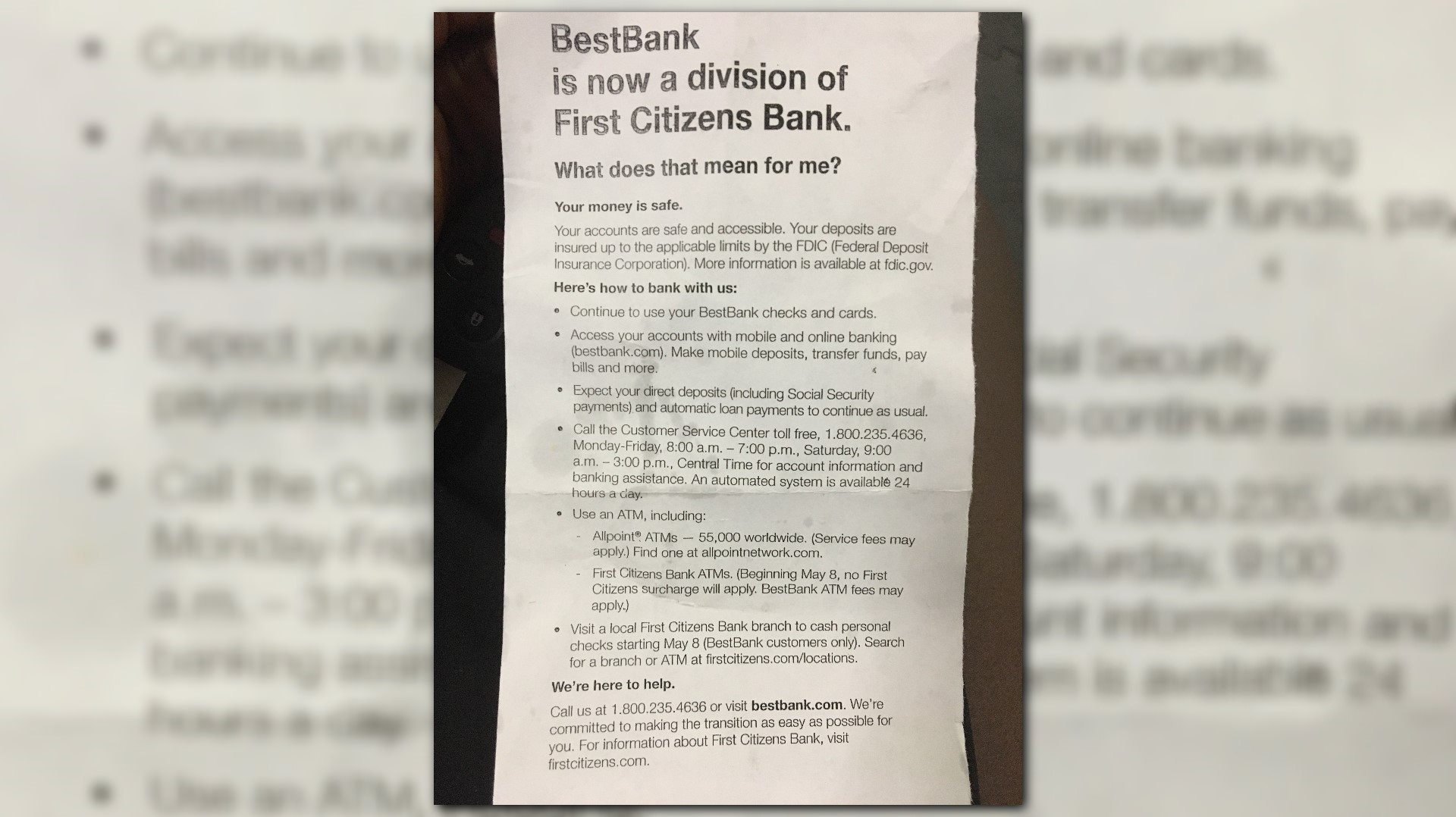 The flyer basically told clients that if they needed access to their money, all of their information and money would be transferred over to First Citizen's Bank.
So, Miller went down to the closest branch he could find and was met with more disappointment. According to the bank, his information has not yet been transferred. The only way he could get access to his money is if he goes to an ATM and uses his debit card to get cash.
However, Miller never received a new debit card.
He attempted to call BestBank Customer Service and was told, in order to remedy his situation, he could go back to First Citizen's Bank and ask for a "provisional withdrawal" since he was waiting for his information to get transferred over.
Problem solved right? Wrong.
Miller made a call to First Citizen's Bank and was told that since they don't have any of his information and have no idea how much money is in his account, they cannot give him a provisional withdrawal in the meantime.
So Miller was basically stuck in "financial limbo" until his information gets transferred over from his old bank to a new one.
Late Thursday, after being contacted by 11Alive, First Citizens Bank said that Miller would be able to get his cash from the Duluth bank.
Has this happened to you? Were you able to find a solution or are you stuck in a financial limbo as well? You can reach the First Citizens Bank location finder by clicking here.