SAN ANTONIO -- The man accused of gunning down SAPD Detective Benjamin Marconi said he was upset after recent court battles.
Otis T. McKane, 31, was arrested Monday afternoon. During a perp walk, McKane told reporters he was angry because he wanted to see his son.
"I've been through several custody battles and I was upset at the situation that I was in, and I lashed out at someone that didn't deserve it," McKane said.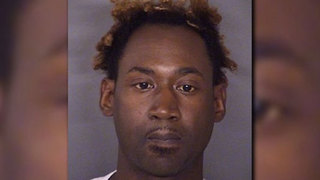 When asked by reporters if McKane had anything to say to Merconi's family he said, "Sorry."
Hours before McKane was arrested, he got married in the Bexar County Courthouse, according to a San Antonio newspaper. He was with his new bride and a 2-year-old child when he was arrested.
Police later found the car seen on surveillance video when Marconi was killed. It is registered to McKane. They also searched his house for evidence.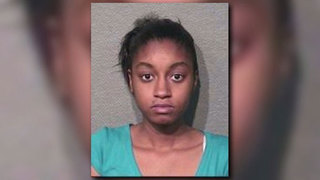 "If someone's brazen enough to shoot a police officer in a cruiser, then he would kill anybody. So to get this guy off the street is not just a benefit to law enforcement, but it's a benefit to everybody in San Antonio," said FBI special agent Christopher Combs.
He credits teamwork with McKane's arrest.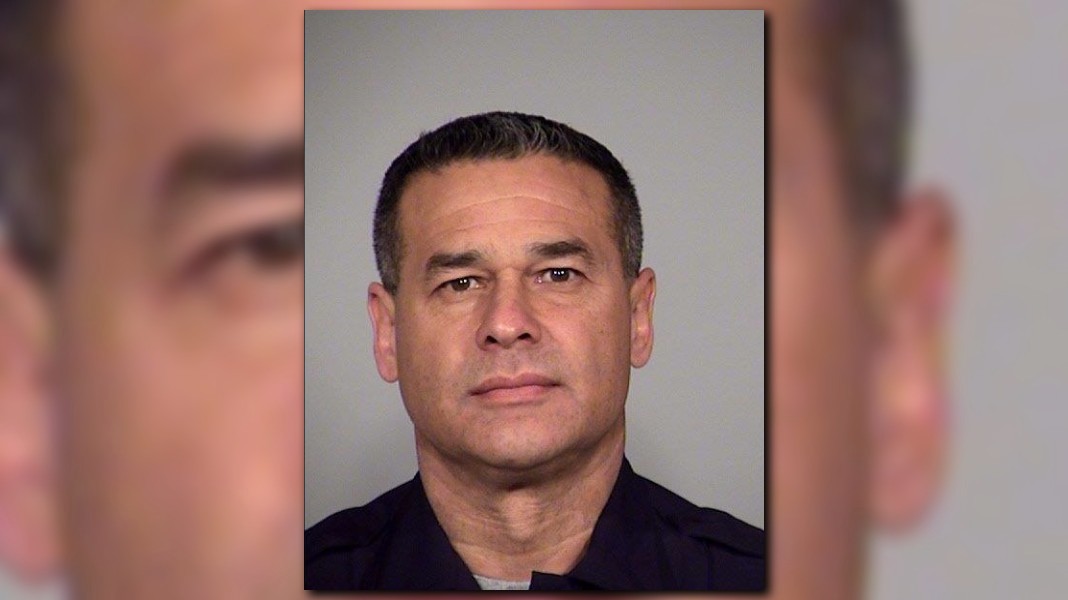 "We were able to put 100 people into San Antonio police headquarters to start working leads for them," Combs said. "Also, there were leads from outside the area, so we had FBI around the country working leads and then we had assets back in Quantico working on video enhancements and some other things to try and identify the subject."
Marconi was a 20-year veteran who left behind a wife and three children.
{"author_name":"KENS 5 & Kens5.com","author_url":"https://www.facebook.com/kens5/","provider_url":"https://www.facebook.com","provider_name":"Facebook","success":true,"height":281,"html":"&#lt;div id=\"fb-root\"&#gt;&#lt;/div&#gt;\n&#lt;script&#gt;(function(d, s, id) {\n var js, fjs = d.getElementsByTagName(s)[0];\n if (d.getElementById(id)) return;\n js = d.createElement(s); js.id = id;\n js.src = \"//connect.facebook.net/en_US/sdk.js#xfbml=1&version=v2.3\";\n fjs.parentNode.insertBefore(js, fjs);\n}(document, 'script', 'facebook-jssdk'));&#lt;/script&#gt;&#lt;div class=\"fb-video\" data-href=\"https://www.facebook.com/kens5/videos/10157933585325045/\"&#gt;&#lt;blockquote cite=\"https://www.facebook.com/kens5/videos/10157933585325045/\" class=\"fb-xfbml-parse-ignore\"&#gt;&#lt;a href=\"https://www.facebook.com/kens5/videos/10157933585325045/\"&#gt;Arrest of Otis T. McKanefor murder of Det. Marconi&#lt;/a&#gt;&#lt;p&#gt;San Antonio police arrested 31-year-old Otis T. McKane in connection with the shooting death of Det. Benjamin Marconi.\nFULL STORY: http://on.kens5.com/2gwbfkj&#lt;/p&#gt;Posted by &#lt;a href=\"https://www.facebook.com/kens5/\"&#gt;KENS 5 & Kens5.com&#lt;/a&#gt; on Monday, November 21, 2016&#lt;/blockquote&#gt;&#lt;/div&#gt;","type":"video","version":"1.0","url":"https://www.facebook.com/kens5/videos/10157933585325045/","width":500}