BARROW COUNTY, Ga. -- In her home in Barrow County, Nichole Allen and her husband Brian try to get by with their daily lives. Try to live in a state-of-mind free of hate or regrets.
But it's tough.
"Pray for us," she said in her first news interview since the crash. "'Cause we're still having a really hard time."
It was the evening of March 2 when Nichole was driving home from work down Hwy 82 between Winder and Athens. Suddenly, she was caught in the middle of a police chase. A fugitive, Aubrey Arnold, was trying to get away from deputies in pursuit. They said Arnold was driving his pickup truck faster, at times, than 100 miles an hour in a 55 mph zone. They said later Arnold was under the influence of meth while driving. Arnold braked to avoid hitting a car ahead of him, lost control, veered into the opposite lane, and slammed his truck head-on into Nichole's car. The impact killed her unborn son, just 18 weeks along.
PREVIOUS | Mom who lost unborn child in DUI chase: 'I had to have a hysterectomy'
AND | Wanted felon faces feticide, DUI charges in head-on collision
Friday, five months later, Nichole told 11Alive that she and Brian are still trying to cope in the aftermath, and will have to live with her injuries for the rest of their lives.
"I went from being a perfectly healthy woman with a perfectly healthy baby, to not being able to have children," she said.
The story all began when deputies with the Barrow County Sheriff's Office tried to arrest Aubrey Arnold for violating probation on his drug convictions. He sped away in his pickup truck and they chased him. He's back in prison now, and possibly facing decades more in prison now that a Barrow County Grand Jury has indicted him on 47 misdemeanors and felonies, including feticide.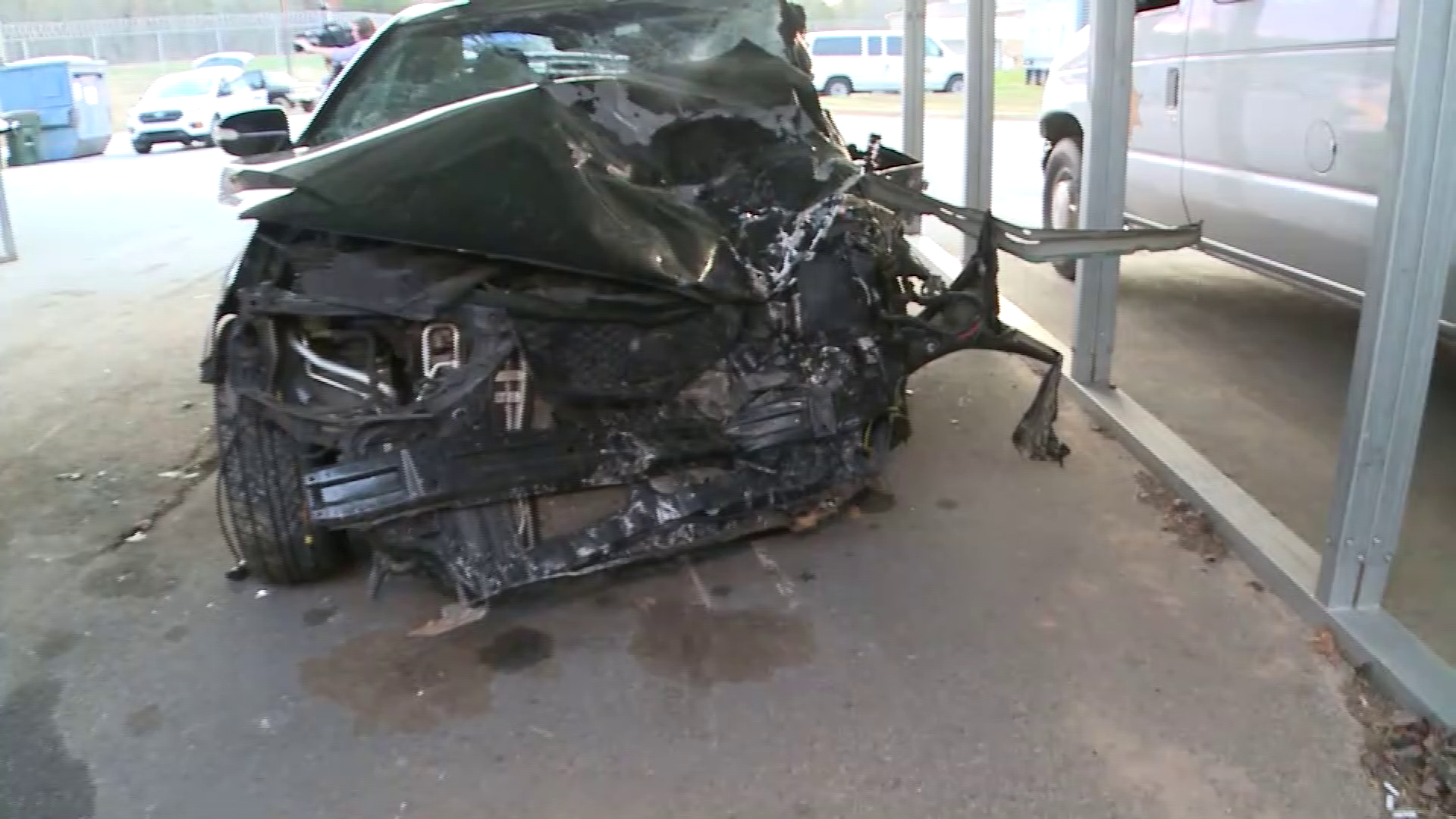 Nichole said she and Brian are trying not to dwell on Arnold or what he did to them.
"I just think that I was in the wrong place at the wrong time," she explained. "I don't hate him… and if I spend my life thinking about him or what would have happened if I hadn't been there at that moment, I would just end up depressed."
Besides, she said, Arnold's five children also lost someone they love.
11Alive reached out to Arnold's sister Pan Henson at her home outside of Athens. She said she prays for Nichole Allen.
"We want her to know that we are deeply sorry," Henson said. She said her brother asked her to reach Nichole to say how sorry he was.
"He wished he could take it back and undo it," Henson said. "He was crying when he told me.... We were raised that if you do wrong, there's consequences. So, I mean, he's gotta pay for his wrong."
Nichole said again she doesn't hate Arnold for what happened. She just can't understand why it happened.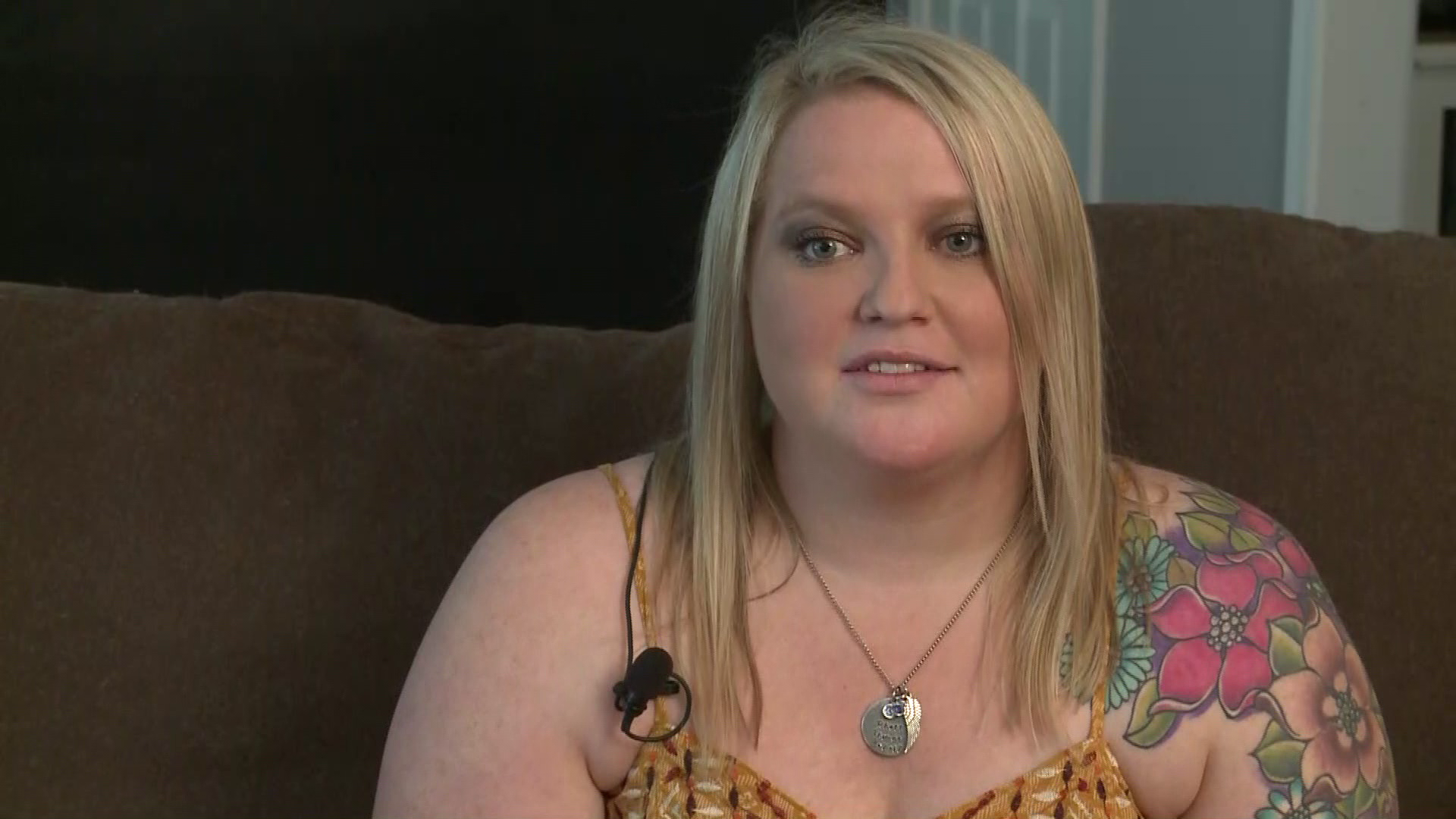 But nothing in the world can bring back the couple's son.
They named him Rhett, "because I'm a big Gone With The Wind fan. So Rhett Butler is the ultimate Southern Gentleman. So that's why I chose that name."
Her due date was August 2. Rhett would have been just over a week old now, if he had lived.
"He should be here now," Nichole said. "I was driving to work, thinking, I should be at home with the baby."
They set up a memorial for Rhett in a corner of their home that includes his sonograms and his foot and hand prints that nurses made at the hospital, and framed words of encouragement from Nichole's mother that Nichole says help get her through each day.
"She just wanted me to remember that I have someone in heaven looking over me."
A friend of the Allens set up a GoFundMe account to help them pay for thousands of dollars in medical bills that insurance did not cover.
Nichole said she and Brian are determined to find a way to survive. Stronger.