ATLANTA, Ga. – One of the nation's oldest St. Patrick's parades is set for today in Atlanta.
An Atlanta favorite for the past 135 years, the parade steps off at noon on Saturday at the intersection of Peachtree and 15th Street and continues down Peachtree to 5th Street.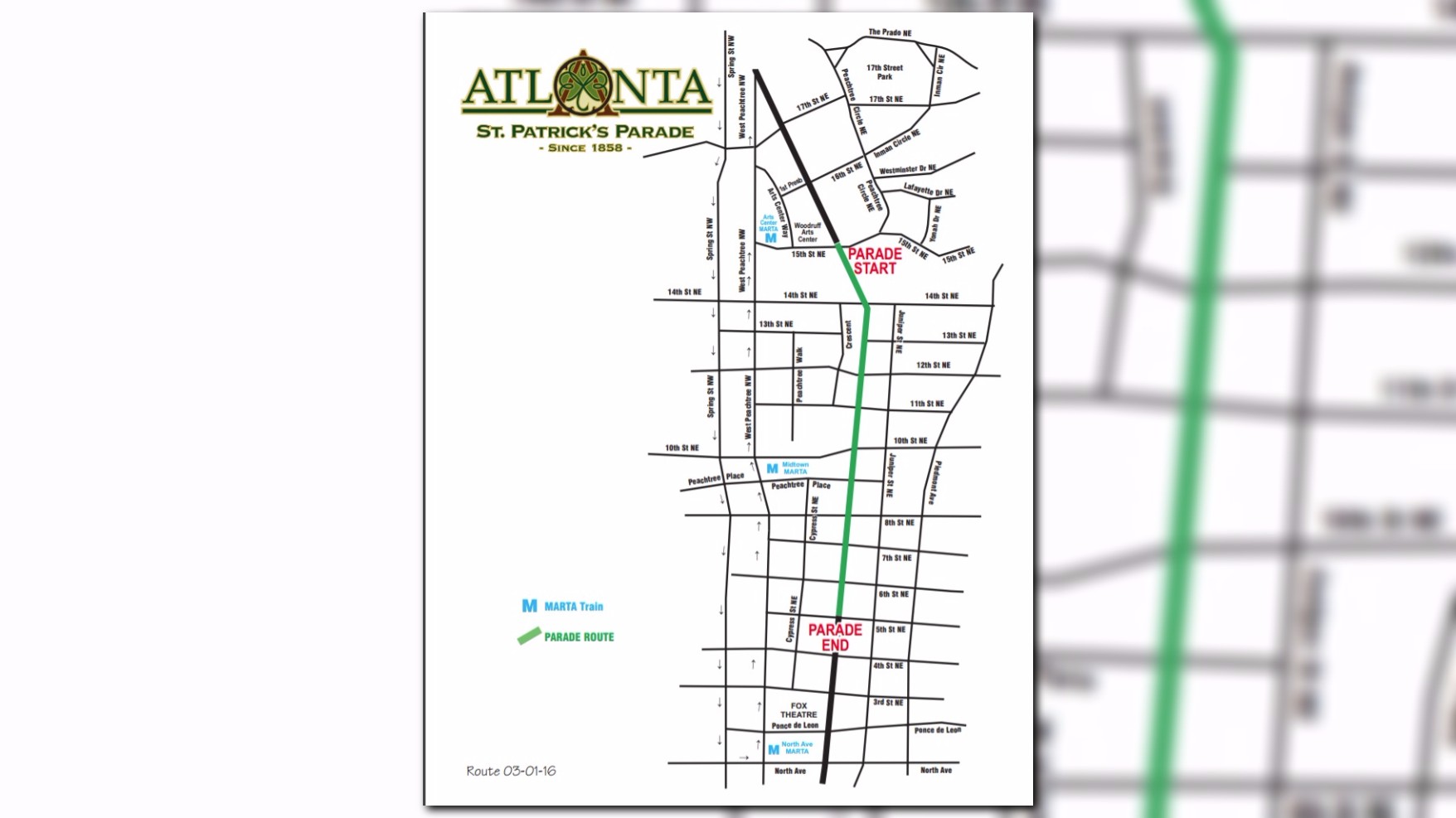 More than 2,000 dancers, musicians, llamas and Irish and local dignitaries are marching this year. U.S. Rep. John Lewis is this year's grand marshal.
The parade will feature one of the world's largest Irish "walking flags," a large flag carried — or, more accurately, worn — by dozens of participants.
Atlanta's St. Patrick's Day parade was started by the city's Hibernian Benevolent Society, a Catholic and Protestant fraternal organization.
Produced by Atlanta St. Patrick's Parade, Inc., it features representatives from the various Irish groups that are part of Atlanta's Irish community.
All spectators are being encouraged to take MARTA. The Midtown and Arts Center stations are located along the Parade route.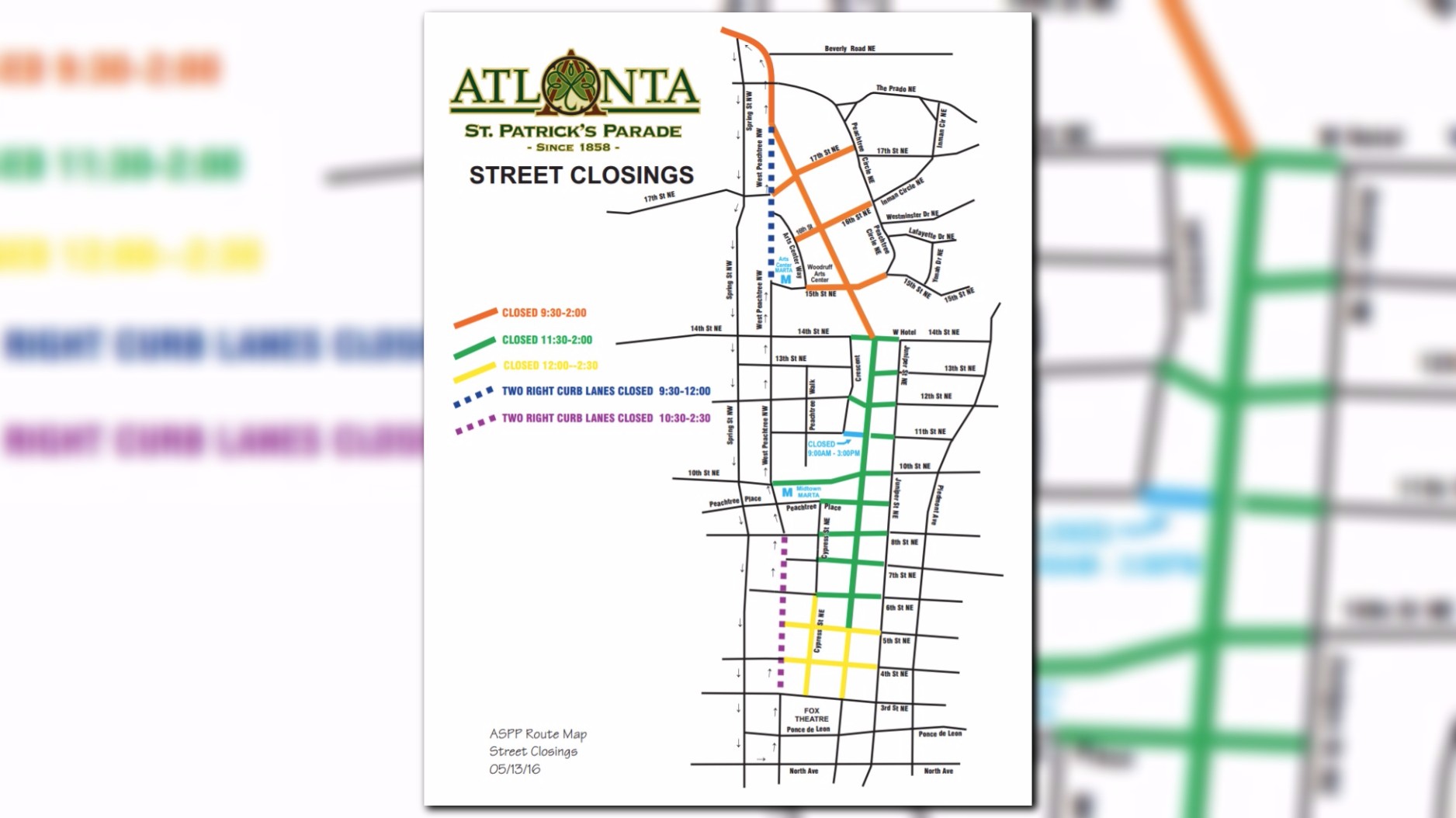 If you're considering driving, the One Midtown Plaza off of Arts Center Way, the Colony Square parking deck on 14th, the Campanile parking deck on Juniper, the Proscenium parking deck on Crescent and the Promenade II parking deck on 15th will be open.
Spectators are encouraged to arrive along the parade route by 11 am.
The parade will go on rain or shine with the exception of extreme and dangerous weather conditions.
PHOTOS: 2016 Atlanta St. Patrick's Day parade
PHOTOS: 2016 Atlanta St. Patrick's Day Parade
ALL IMAGES COURTESY OF ATLANTA ST. PATRICK'S DAY PARADE
ALL IMAGES COURTESY OF ATLANTA ST. PATRICK'S DAY PARADE