The holiday season at Atlantic Station starts with Saturday's tree-lighting celebration and continues with Atlanta's first German Christkindl Market, which opens on December 2.
Visitors to Atlantic Station will also enjoy ice-skating, snow shows and meet-and-greets with Santa.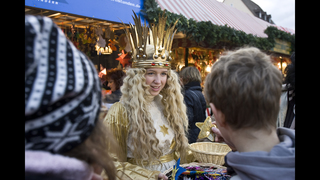 The German Christkindl Market, presented by the German American Cultural Foundation (GAC-Foundation), runs from December 2 to December 24.
It will feature a Christmas village of wooden booths selling imported German indulgences, plus handmade Christmas ornaments and one-of-a-kind gift items.
Vendors from Germany will showcase their finest products such as chocolate confectionaries, pastries, marzipan, gingerbread and more.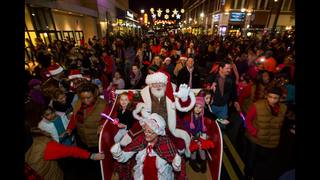 The annual Lighting of Atlantic Station will take place on Saturday, November 19th, from 1 - 10 p.m. It is free and open to everyone.
Here is a schedule of events:
1 - 7 p.m.: Holiday performances take place on the main stage throughout the day from community groups and local artists.
7:30 - 8 p.m.: Sammy Sinatra and the Mad Men take the stage to headline the event with high-energy holiday swing music.
8 - 8:30 p.m.: Santa Claus leads the annual Holiday Light Parade through Atlantic Station's retail district.
8:30 - 9:30 p.m.: Santa Claus and Brenda Wood light the greatest tree in Midtown followed immediately by a stunning fireworks display and another hip-swinging performance by Sammy Sinatra and the Mad Men.