DAWSON COUNTY, Ga. -- Investigators have questions for a driver who asked a 10-year-old child to come over to his vehicle after the child stepped off of a school bus.
According to the Dawson County Sheriff's Office, the driver of a blue minivan attempted to speak with the child Tuesday afternoon on Kelly Pirkle Road.
Authorities said no charges are currently pending against the driver, but they'd like to find out what business he wanted with the child.
A camera on the school bus captured an image of the vehicle: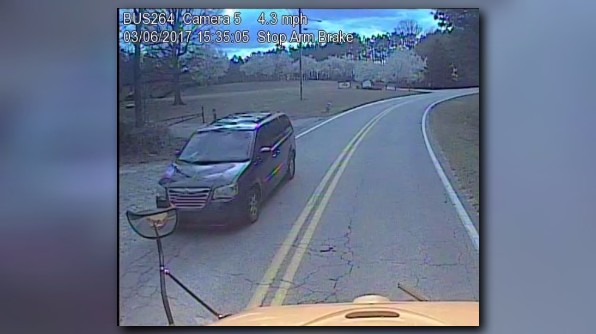 Anyone with information is asked to call 706-265-4744.