Backers of a bill to cover the cost of children's hearing aids are trying to build support ahead of a critical vote on Friday, which is Crossover Day at the Gold Dome.
Senate Bill 206, which is sponsored by State Senator P.K. Martin (R-Lawrenceville), won unanimous approval from the State Senate Committee on Insurance and Labor on Monday.
Now it must get on the calendar for a vote by the full Senate on Friday in order to cross over to the Georgia House of Representatives for consideration.
"There are so many kids in Georgia that deserve hearing aids," said Jack McConnell, 15. "It's great to be able to advocate for these kids."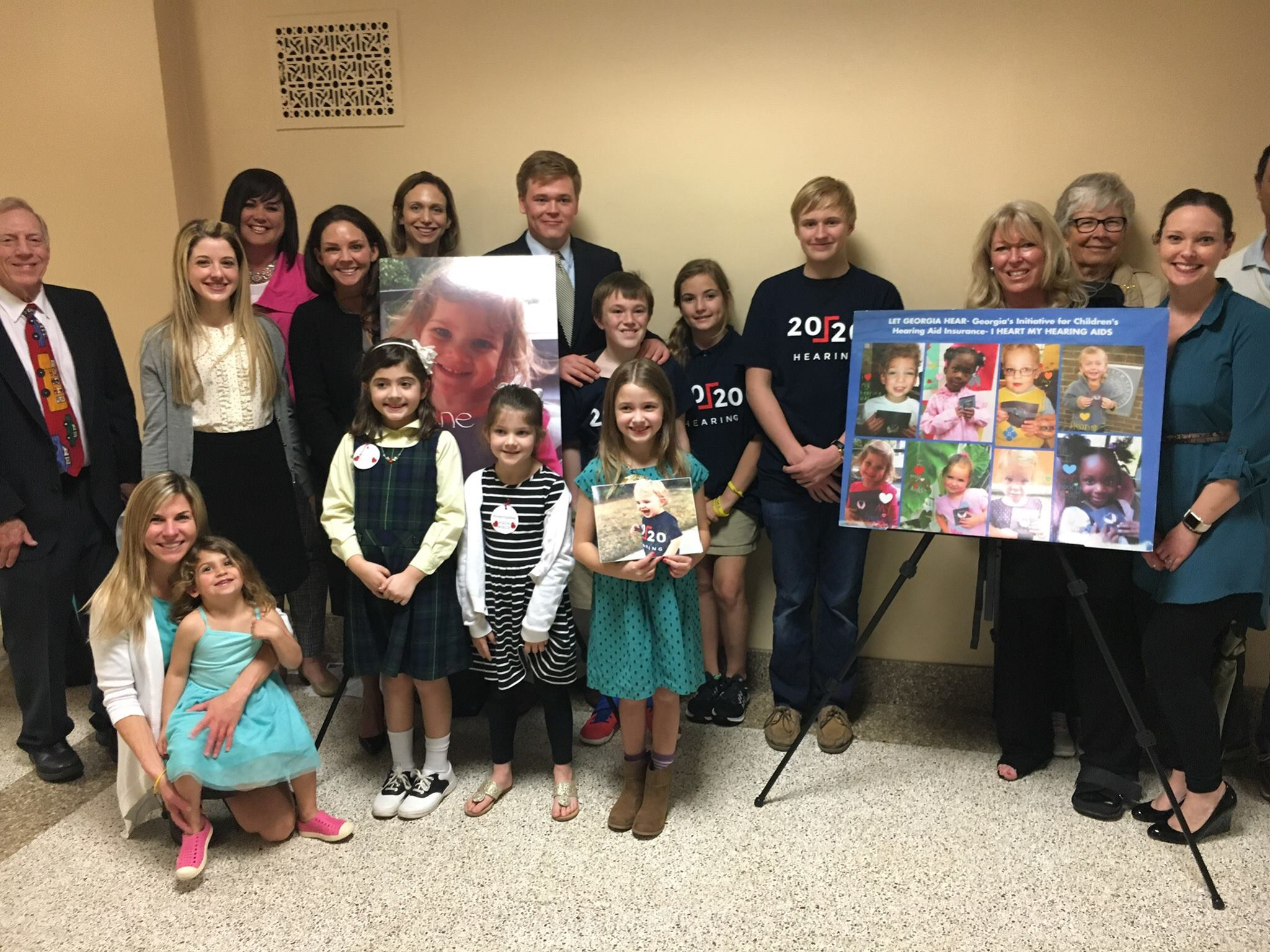 McConnell has been wearing hearing aids since he was a baby. In fact, he was the first baby identified with hearing loss after Georgia began requiring newborn screenings 15 years ago.
"I'm a 4.0 student. I play lacrosse. I'm a normal kid," said McConnell, a freshman at Mt. Pisgah Christian School in Johns Creek. He started his own foundation called 20/20 Hearing to help provide hearing aids to children in developing countries.
He testified before lawmakers on Monday and urged them to support SB 206, which would require private insurance companies to cover the cost of hearing aids for children.
Children's hearing aids can cost as much as $6,000 every three to five years.
They are already covered by Medicaid and were added to the State Health Benefit Plan, which covers 650,000 state employees, in 2015.
They turned out to be far less expensive than anyone predicted.
"They allocated $800,000 for the benefit, but it only cost $50,000," said Kelly Jenkins, one of the founders of a parent advocacy group called Let Georgia Hear. "The bill will cost less than 3-cents per insured individual per month."
Jenkins and other parents of children with hearing loss began working on this issue six years ago.
The latest version of the bill includes two new provisions to answer concerns by insurance companies and small businesses.
If insurance companies see premiums go up by more than one percent because of this added benefit, they would be exempt.
Small businesses with 10 or fewer employees would also be exempt.
Jenkins said 20 other states have passed similar legislation, and Texas is debating a version now.
"You either pay now or pay later," Jenkins added. "Children who do not get early intervention for hearing loss can cost schools as much as $420,000 per child, and that increases to $1 million over the course of their lifetime."