Kyle Brooks describes some of his own paintings as nonsense.
"It's interesting to be in my head," Brooks told 11Alive's Jennifer Leslie. "I try to go one way, and the paintings go another."
But the streetfolk artist known as "BlackCatTips" has developed quite a following with his colorful and quirky creations.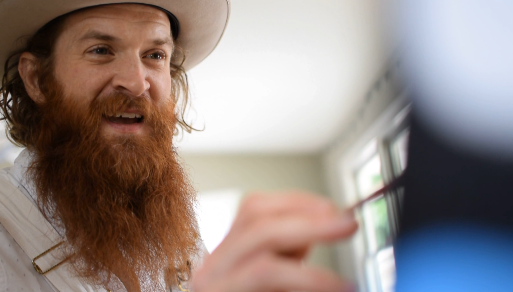 "People say, 'Is that a pig? That's a cat, right? Is that some rat or weird dog?'" Brooks said with a laugh.
Brooks paints a bear that's become so popular it's almost part of his signature.
"If I put one in a painting, they'll know I did it," he explained. "I'm thankful for that bear because he helped me into a new life."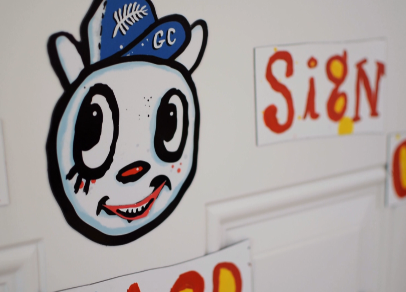 Brooks recently landed a big corporate client.
Delta Air Lines brought him in as part of a three-day event carried on Facebook Live called the "Big Thank You" to honor its 80,000 employees. The project was the brainchild of Moxie marketing.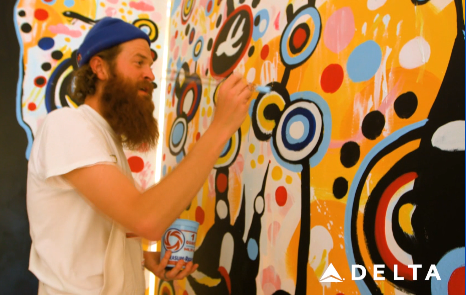 "They wanted Delta colors, some happy airplanes and a lot of what I just do," Brooks said.
He worked in a tent outside the Delta Flight Museum and created a mural for Delta's headquarters
"I've always loved airplanes, so it was pretty neat to work with Delta," Brooks said. "That was very much an honor."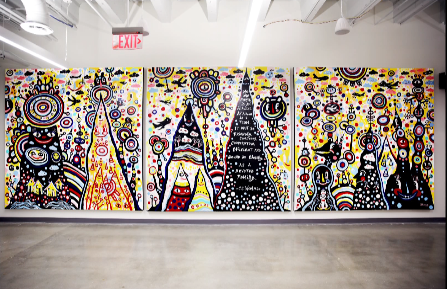 Brooks created a new collection of paintings for a show called "A Bowl Full of Happiness" at Spalding Nix Fine Art in Buckhead. The show runs until September 1.