ATLANTA, GA -- WXIA, a TEGNA Media station, will partner with the Atlanta Mission at My Sister's House on Make A Difference Day, one of the largest annual single-days of service nationwide. This year, Make A Difference Day will take place on Saturday, October 22.
RELATED | Make A Difference Day has been helping communities since 1992
Make A Difference Day unites volunteers from across the country with a common mission: to improve the lives of others through a wide range of community-driven service projects. Employees from 11Alive and their families will make a difference by volunteering at the Atlanta Mission's Women & Children's Shelter, "My Sister's House."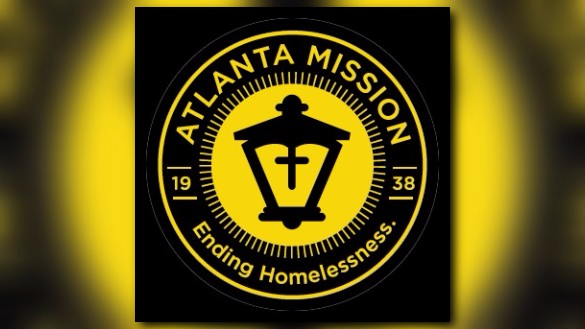 Recent data suggests, the average age of homelessness in Atlanta is 9 years old and 11Alive is motivated to come together and help make a difference. Activities will include meal prep and serving lunch as well as organizing and helping in the children's library, preparing sleeping rooms, and planting on the property for the fall.
%INLINE%

"The great thing about Make A Difference Day is that it can expose people to needs in our community that they might not be aware existed. It can also demonstrate how easy it is to volunteer and how lives can be changed…for both those being helped as well as for those helping." said 11Alive President and General Manager John Deushane. "The 11Alive team is honored to be assisting the Atlanta Mission and My Sister's House in their important roles in serving the homeless in Atlanta."
PHOTOS | 11Alive participates in 2016 #MDDay
The TEGNA Foundation, supported by TEGNA Inc. (NYSE: TGNA), will contribute $185,000 in community grants for Make A Difference Day projects across the country. Make A Difference Day is made possible by the employees of TEGNA with support from the Arby's Foundation and longtime partner Points of Light. Make A Difference Day began in 1992 and has since helped millions of Americans.
11Alive is encouraging you to get involved within your community on this special day and help make a difference in the lives of others.
Organizers of Make A Difference Day projects are encouraged to register at makeadifferenceday.com. By registering, projects become eligible to win a $10,000 grant to donate to a charity of their choice.
Additional information can be found at: www.makeadifferenceday.com.
About 11Alive/TEGNA
11Alive is the NBC affiliate based in Atlanta, GA, and is owned by TEGNA Inc. The Networks of 11Alive include 11Alive News, WATL-TV and four diginets. 11Alive's mission is to Hold the Powerful Accountable. TEGNA Inc. (NYSE: TGNA), formerly Gannett Co., Inc., is comprised of a dynamic portfolio of media and digital businesses that provide content that matters and brands that deliver. TEGNA reaches more than 90 million Americans and delivers highly relevant, useful and smart content, when and how people need it, to make the best decisions possible.
For media inquiries, contact:
Robbin Steed, VP Community Relations: rsteed@11alive.com
Miriam Asfour, Marketing Manager Digital & Community Content: masfour@11alive.com
%INLINE%

%INLINE%

PHOTOS: 11Alive participates in 2016 #MDDay
Photos from 2016 #MakeADifferenceDay
Photos from 2016 #MakeADifferenceDay