PHOENIX, Az – A controversial President Trump billboard is causing many passersby to take a second look.
The poster of POTUS is located on Grand Avenue. Alongside the president are mushroom clouds and swastikas in the shape of dollar signs.
If you look closely, you'll see the clouds are shaped like clowns. Also, the president is wearing a Russian flag lapel.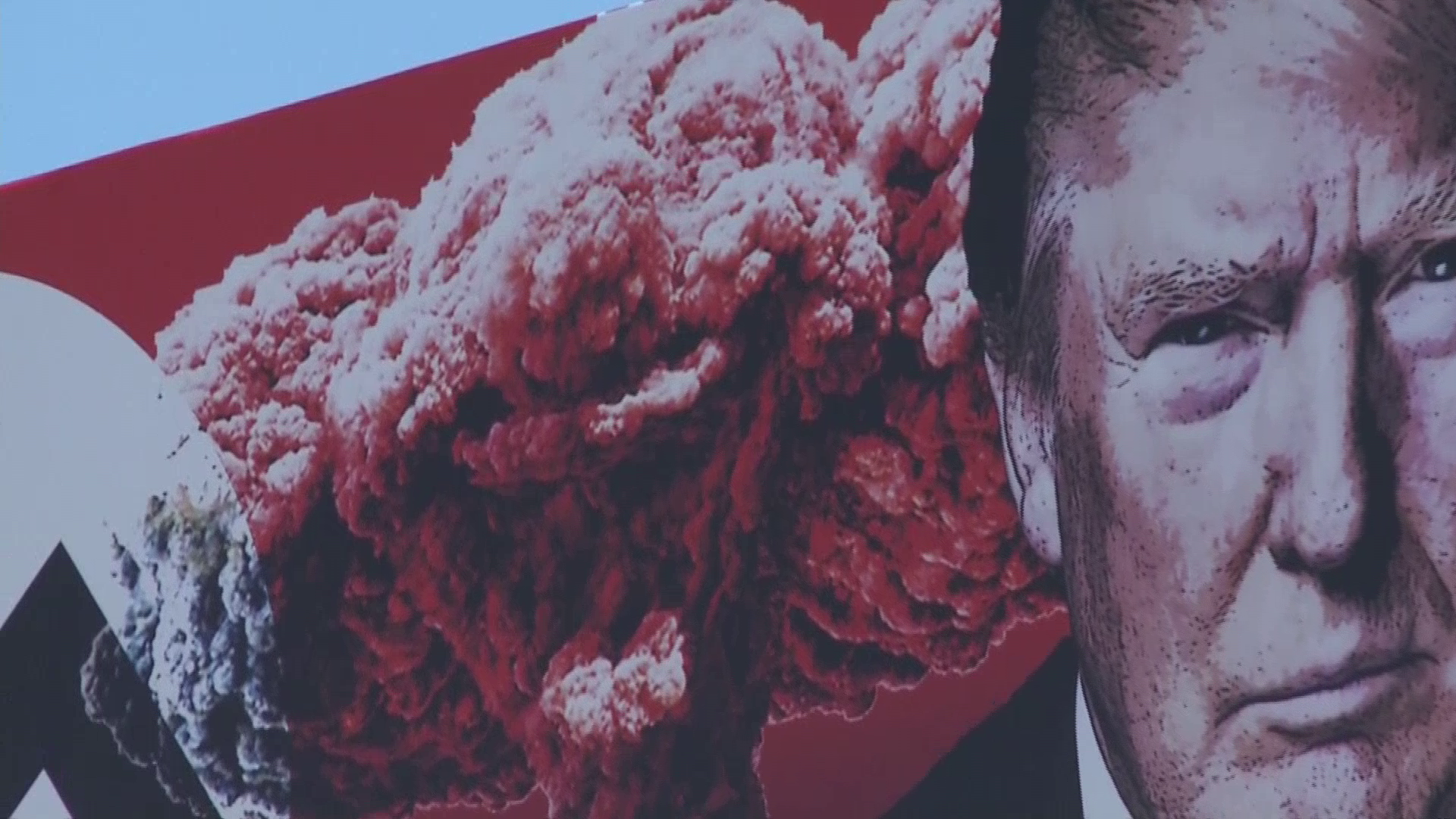 The billboard was created by Karen Fiorito for the Art Detour weekend.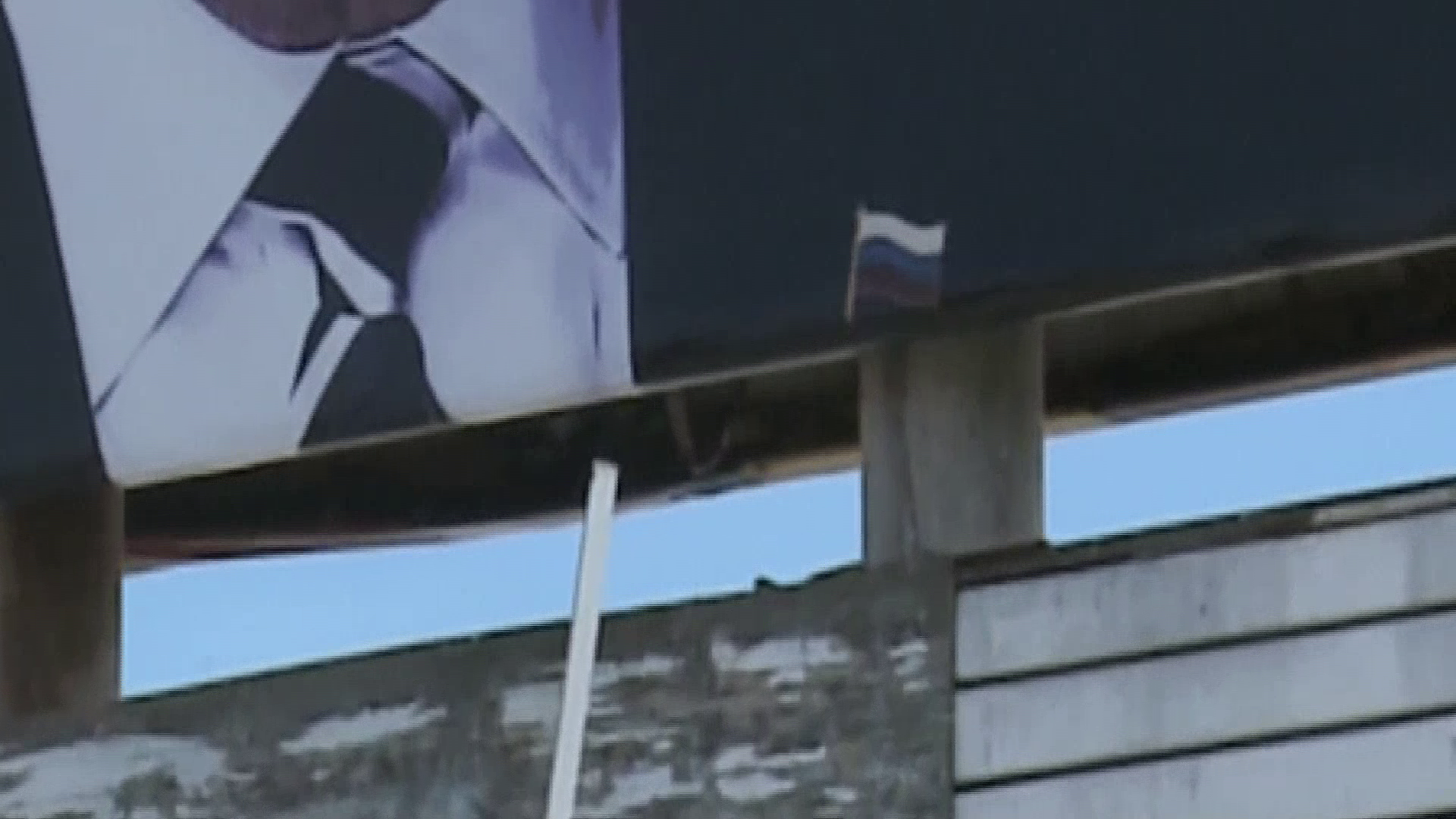 This is the second controversial art she has posted. In 2004, she made one with former President George W. Bush and top government officials. The sign said, "Dear America … We lied to you for your own good."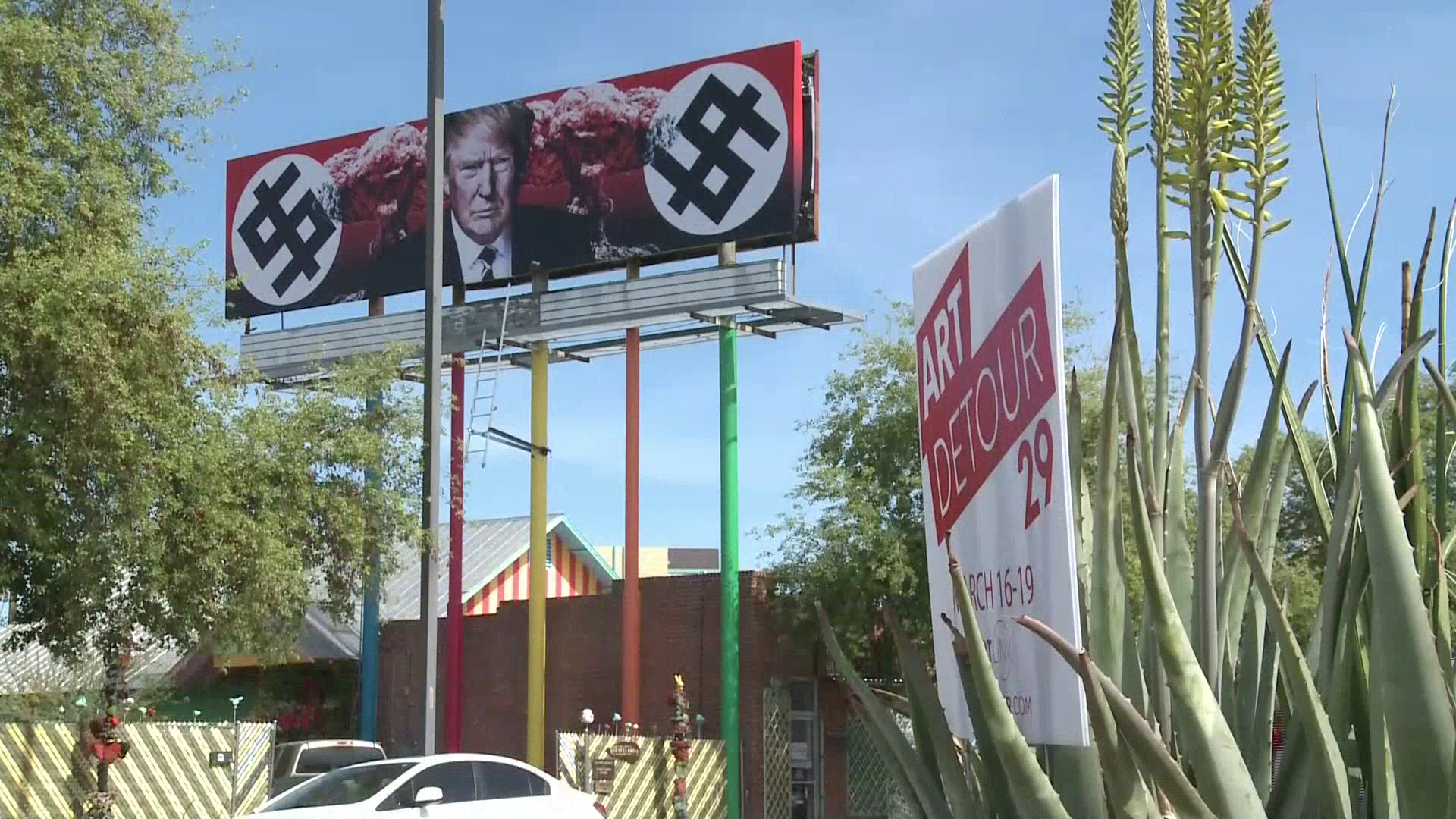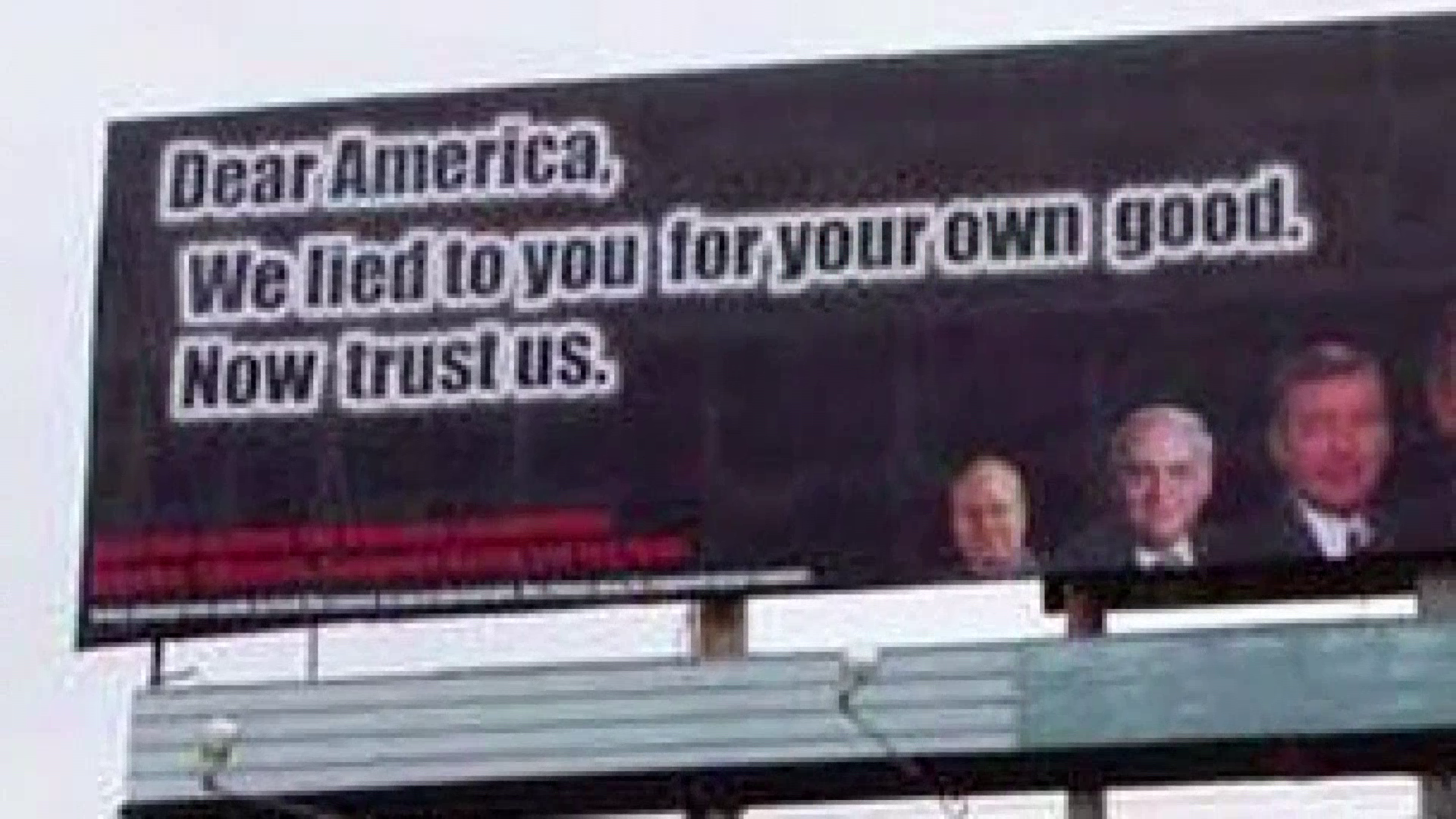 "Something that really concerned us was this idea of a dictatorship where things were going in a certain direction," Fiorito said, who expects negative comments from Trump supporters.A longtime patron of the arts of Grove Avenue said the sign was authorized by the billboard owner and will remain up as long as President Trump is in office.