ATLANTA -- One adult and five teens were arrested, Thursday, after running from police twice before ultimately standing a stolen SUV on end.
Atlanta police report that officers first attempted a traffic stop of the vehicle on Joseph E. Lowery Boulevard around 1:30 p.m. But officers eventually lost sight of the SUV as the driver sped away.
It turned up again near Joseph E. Lowery and Martin Luther King Jr. boulevards where the driver again fled from police. But this time it ended up slamming into a utility pole and apparently traveling up the guy wire leaving the car upright on the side of the road near Washington Place Circle.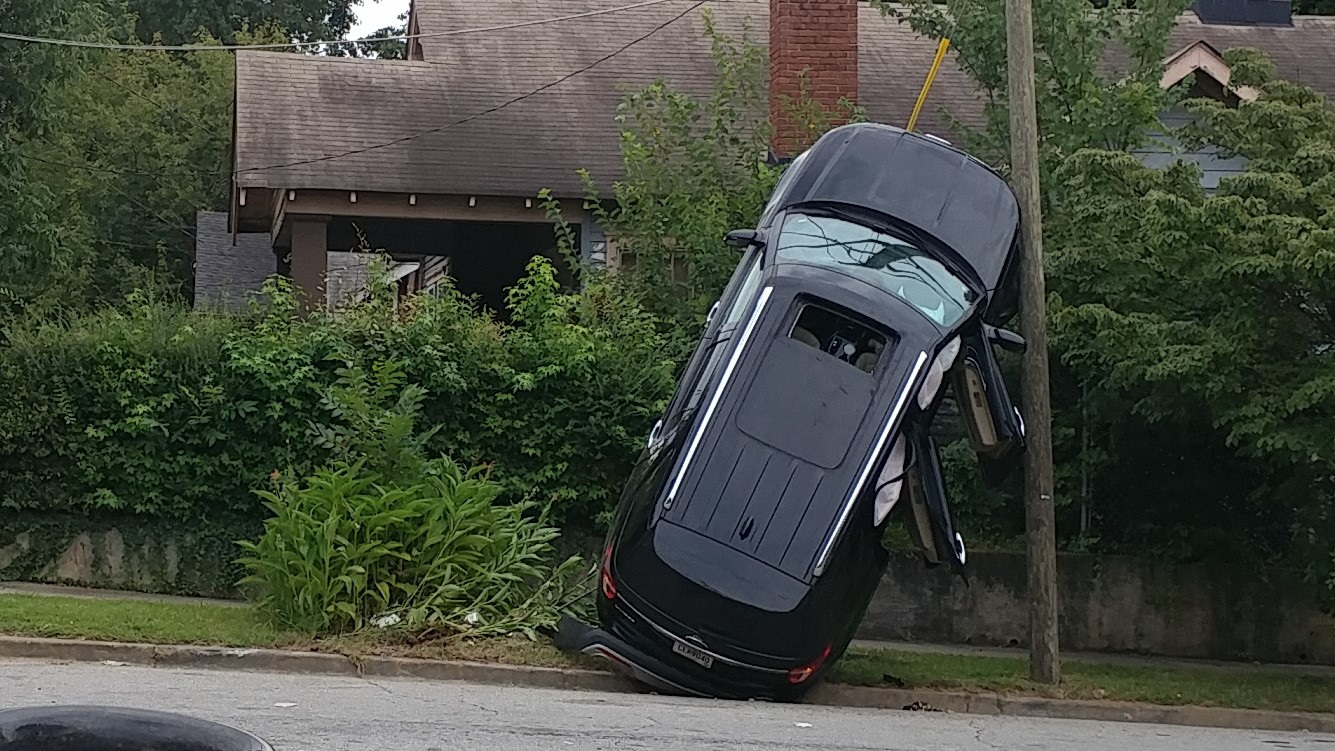 Police said at least six people then ditched the vehicle and ran. Eventually, five teens between the ages of 15 and 16 as well as one adult were caught and taken into custody. The adult, who was the driver, is facing obstruction of officers, theft by receiving a stolen automobile, reckless driving and not driving in the proper lane.
The teens each face charges of obstruction of officers. The car they were in was reported stolen on Tuesday out of Marietta.