MCDONOUGH, Ga – Two men accused of killing four people at a bonfire party last October pleaded not guilty before a judge on Tuesday.
Jacob Kosky and Matthew Baker were scheduled for first court appearances before Henry County Superior Court Judge Arch McGarity.
In March, Henry County District Attorney Darius Pattillo filed a notice of intent to seek the death penalty if Kosky and Baker are found guilty.
Pattillo listed six aggravating factors against Kosky, 23, and Baker, 19, including that the four homicides were "outrageously and wantonly vile, horrible and inhuman in that the murders involved depravity of mind."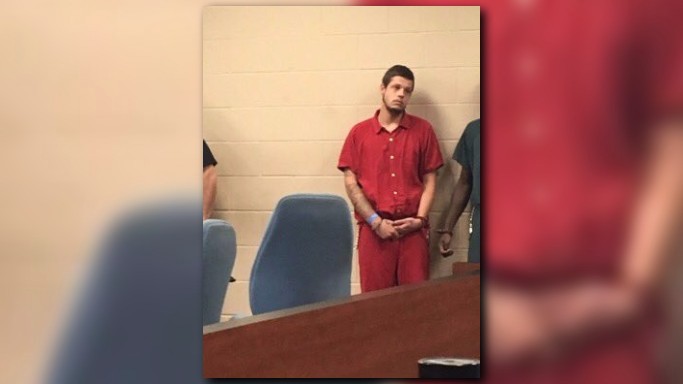 On Oct. 26, 2016, Kosky and Baker, both of McDonough, attended a bonfire at a home on Moccasin Gap Road in Jackson. At some point that night, the men exited the house and returned with guns and opened fire on the other guests, according to police.
The dispatch call to police originally came in as a home invasion. When police arrived they found four victims shot in the living room and kitchen.
The owner of the house was not home at the time of the shooting, but was on his way back from Florida. Destiny Olinger, 20, was house sitting and found inside the home suffering from at least one gunshot wound and in critical condition early the next morning.
Matthew Hicks, 18, of McDonough, Keith Gibson, 29, of Covington, and Sophia Bullard, 20, of Thomason, were found dead inside the home. A week later, the Henry County Coroner confirmed that Olinger, the fourth victim, had died.
The initial investigation turned up Baker and Kosky, but during the process of trying to find them, police uncovered three others who had some knowledge or direct involvement in the shooting.
Baker was arrested at home after a felony traffic stop. Kosky was arrested on Jonesboro Road after he called 911 to turn in himself.