Gwinnett County Police said two suspects have been captured and one other remains on the run after a Monday afternoon shooting in unincorporated Auburn.
During a ground search between 5:30 and 6 pm, officers found 19-year-old Dylan J. Grant of Lawrenceville and 17-year-old Isis C. McCloud of Athens. Grant was charged with armed robbery and aggravated assault. McCloud was charged with obstruction of a law enforcement officer. Both are at the Gwinnett County Jail.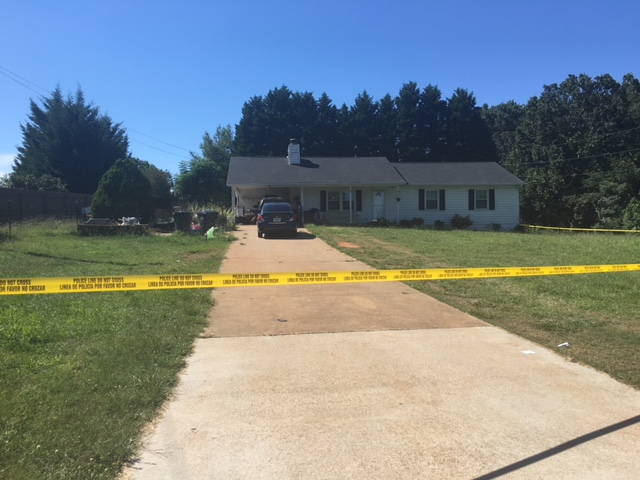 A third suspect -- 19-year-old Bruce Chambers of Grayson -- remains at-large and is considered armed and dangerous. Police said there are two active warrants for Chambers: one each for armed robbery and aggravated assault.
RELATED | Police canvass Gwinnett neighborhoods for shooting suspect
Police said the current condition of the victim is not presently known.
Shooting update: Officers on police radio confirm that one suspect has been captured. pic.twitter.com/aB5hw1W2V9

— Gwinnett Police Dept (@GwinnettPd) July 31, 2017
The motive for the crime remains under investigation, though police say robbery appears to be a factor.
If anyone has any information regarding the case, they are asked to contact GCPD detectives at 770-513-5300 or Crime Stoppers Atlanta at 404-577-TIPS (8477). Crime Stoppers tipsters can receive a reward of up to $2,000 for information leading to an arrest and indictment in this case.