November 2016
Leon adopts Kentae after he is in foster care for nearly seven years.
March 16, 2017
The first claim of abuse is filed with DFCS.
Case worker opens the case and investigates claims that Kentae went to school and said that his father "whipped" him with a belt the night prior because he was sleeping in class.
During the investigation, the case worker observes that Leon provided "a safe and stable home environment."
Furthermore, the case worker notes that they did "not observe any signs of bruises welts and abrasions." They also indicate that there is no "concerning issues or threats that would increase the children's vulnerability."
"In the course of the first case, I think our case managers believed what the father said and what the child said. And that's the human element of the work," Pryor said.
April 14
Case closed; claims are "unsubstantiated."
April 21
Second claim of abuse is filed.
Case opened; case manager investigates claim that Kentae fell out of the bunk bed.
Pryor said that the case workers were young, with about two years of experience. She said with a case history, she would have acted quicker.
"I would have looked at history of the case and I would have escalated the case forward."
April 28
Supervisor gives case worker deadline to recommend parenting classes to Leon.
April 28
Kentae is found unresponsive, with burns on his feet and bruises on his stomach.
Officer Alejandro Manjarrez arrive at the Serenade Apartments on Glen Hollow Drive in Decatur, Ga., at 8:22 p.m. He was responding to call of a person drowning. EMS is already on the scene.
Manjarrez sees Kentae inside the ambulance. EMS personnel are administering CPR on him. He sees Leon sitting in the passenger seat of the ambulance. The child is not breathing.
Police said Kentae had been dead for approximately 30 minutes when they arrived. He is pronounced dead at the hospital.
April 29
DFCS interviews Leon about what happened the night prior. He tells a different story than he would eventually tell police.
At 9:52 a.m., a case worker visits Leon at the DeKalb County Jail to find out, from him, what happened the night before.
Leon tells the case worker that he came home from working out of town, around 4:15 p.m. He visited with friends and went home at about 6:30 p.m. He then picked up Kentae from his afterschool program, went to the dollar store and headed home, where he talked to his son about his behavior issues towards his grandmother and his teacher. He says, he spanked him about five times with a belt, with his pants on--although, normally, he says, he usually takes away items from him instead of spanking. He says, he tells Kentae to go take a bath and get ready for bed.
The running water was cold, so he says, he added hot water to the tub, while he sat on the toilet discussing Kentae's behavior in further depth with him. He reminds his son about their plans that they were supposed to have that weekend and that they were going to make brownies.
He recalls that while Kentae was in the tub, he was pretending like he was swimming, putting his head under water intermittently. Leon says, he told him to stop doing that. He says that he left the bathroom to change his clothes and when he returned his son wasn't moving and on the side of the tub. He says that he picked him up and out of the tub and laid him on his bedroom floor, yelling to his mother downstairs to call 911.
As he tells the DFCS officer what happened, he begins to cry, saying that he didn't hurt his son. He loves his son very much. He tells him that he had always wanted to be a father and was proud of his son.
All adoptive parents are supposed to have 20-30 hours of parenting classes before they can adopt. However, Leon tells the officer that he did not take any classes because his background working in the juvenile court had prepared him to be a first-time parent.
May 1-5
Parenting classes are scheduled from recommendation during last abuse investigation.
In the end, Pryor said that DFCS had an opportunity to consider the history of this case and that should have been done.
"When a child dies, we take ownership of that," she said.
While DFCS has nearly 150,000 cases to work on every year, Pryor said that she wants to make sure each staff member has the training and coaching that they need to do their job well.
"We have to continue to give strong training," Pryor said.
"Even in those instances, when everything we do is exactly right, we work to make sure we can remove as much risk as possible, and in the end, someone decided to take his life. His parent decided to take his life and that deeply saddens me."
May 11
Five DFCS employees are reprimanded; three are fired.
A social services supervisor, who was with the agency for seven years, is terminated for not following recommendations and "prematurely closed the case," without following policy by completing an assessment. A second supervisor, who had been with DFCS since 2012, is also terminated.
One case manager who has been with the agency since 2014, is terminated for completing "minimal work on the case." Another case manager, only with the agency for a year and a half, is reprimanded for "not taking aggressive action after observing the home visit."
And a third social services supervisor is disciplined and demoted after Kentae's death, and has been with the agency since 2010.
Police said Leon called 911, initially claiming that he found his son in the bathtub. Furthermore, he said he drained the water from the tub and started to perform CPR while waiting for the rescue crews to arrive.
Kentae was transported to Henrietta Egleston Hospital for Children. Meanwhile, investigators determined that there was more to the child's death than Leon had originally told them.
"They did notice there were bruises and injuries that were not consistent with a drowning," said DeKalb County Police spokeswoman, Shiera Campbell.
As a result, Campbell said, police met with a witness who said she saw the Leon earlier that day during a barbecue.
The witness said she saw Kentae and his father in the parking lot where she called his father over to speak with her. She saw that the Leon was walking behind Kentae and grabbing the child's neck.
The witness said that she mentioned to Leon that he looked "furious" and he told her that Kentae had cut school that day. Leon told her, she said, that the child kicked his teacher and called her a profane word.
She also said she overheard the suspect telling Kentae, "You're going to die tonight," while they walked back to their apartment.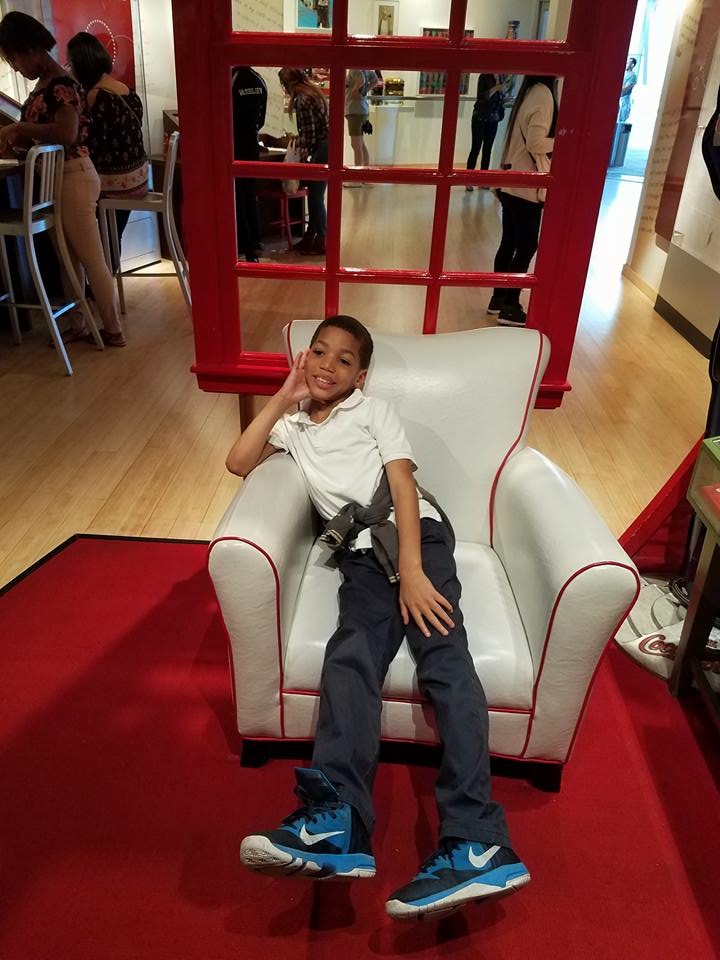 The child's grandmother told authorities that she was visiting to help take care of Kentae for a week while Leon was on a business trip. She said Leon told Kentae to go take a bath, but he made a big fuss saying that he didn't want to.
She told police that she checked periodically on the Kentae to make sure he was OK. Then, she said, she saw Leon changing in his room—moments later, everything went quiet.
Leon called her to come upstairs and to call 911.
When she arrived upstairs, she stated that the water appeared hot and she saw burn marks on the bottom of the Kentae's feet.
MORE | Biological mother: The system failed Kentae
"I thought one day he'd come home. But I never thought something like this," Jatoya Ruff said about her biological son, whom she was trying to get back when he was adopted to Leon.
And she believes that the system failed her son.
Ruff had Kentae when she was 14 years old. It was a point in her life when she admitted to having her own behavioral issues and an unstable home life. When Kentae was 3-years-old, Ruff's mother had temporary custody of him, she said, however, the courts allegedly ruled that she didn't have a safe home for Kentae, who was diagnosed with autism.
He was taken from his mother and grandmother by DFCS.
Ruff said she never wanted to stop fighting: "I wanted him to come home," she said, only to 11Alive. "I just thought he'd be safe in DFCS until I get myself together."
For three years, Ruff tried to regain custody of her son and would frequently visit him while he was in foster care. She even had a relative attempt to adopt Williams but was unsuccessful.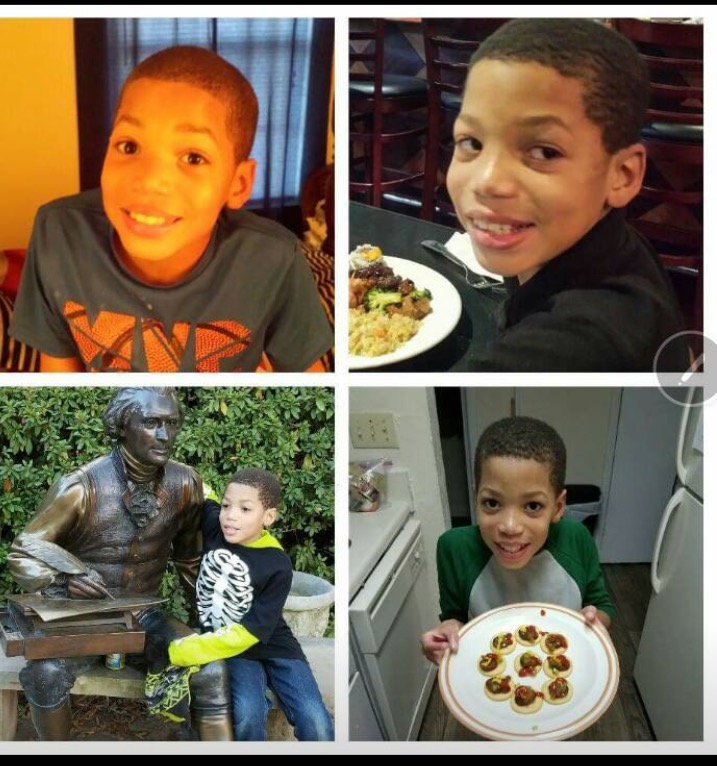 Kentae's godmother, April Umstead, said that Leon doted on his adopted son.
"He was proud of him and proud when Kentae called him dad. He was loved," Umstead said. "We all loved him and accepted him and welcomed him."
Ruff and her mother said they were watching the news when they found out about Kentae's death.
"I think the system failed us," Ruff's mother Antoinette said. "I understand people have dysfunction in their family, but she could have let him come home. He wasn't deprived."
However, state Rep. Erica Thomas said it wasn't necessarily that the system failed, rather the system just needs more support.
MORE | Father accused of drowning 10-year-old worked for the state
"We don't exactly know here the failure was, right now," Thomas said. She was part of a legislative committee that met Tuesday in support of Kentae's case, one that said it's committed to fighting for changes and improvements to the DFCS system.
"We don't know right now if there was a failure in the vetting process, and if it was, is it because there wasn't enough money to put a caseworker here? Or did they need resources to put this here," Thomas said. "I want to know if that was the case or did someone fail inside of the system."
Thomas stated that she did not know Leon and that she is unsure of what exactly happened on the night the suspect drowned the victim.
"What we do know is that we have a suspect, and that suspect was the child's adoptive father," she said.
"It hurts my heart even to say that a father could be a suspect in the case of killing his own son. And that is why we're here today, to speak out. Because these kids go through so much and they're taken into the foster care system because they are neglected. And to hear that this child was further neglected while being adopted is so sad. I too was a foster child and I went through about five different foster homes in one year. And oh, the joy if I would have gotten adopted. But to hear today what has happened to this 10-year-old boy makes us very sad and very outraged."
Thomas said that she believes that DFCS works overtime to make sure these children are put into stable homes.
"And I am holding back tears right now because I am so sad," Thomas said. "I didn't know this 10-year-old boy, I didn't know him. But my heart is with his family because I am hurting right now, I know his friends at this elementary school are hurting and all of Georgia is hurting."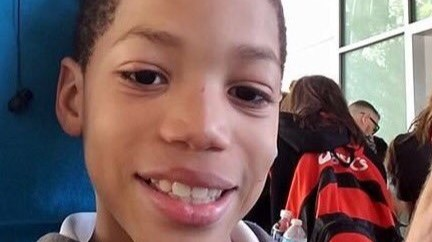 There has been a call to action to change the system and to develop more support for fostered and adoptive families. Right now, the coalition plans to introduce legislative bills to address changes with DFCS, the court system and offer mental health support for foster and adoptive families.
Meanwhile, Kentae's family continues to mourn.
"Kentae was a fighter, a victor. He had challenges and required a little more patience and skill to support," Umpstead said. "He was a good kid and we loved him. Kentae was happy to have a family, a large family; community of people. Pool parties, cupcakes, puppies, little brothers, hot dogs, sushi and new shoes. He was so glad and he let us know it."
PHOTOS | Kentae Williams, 10-year-old who was drowned by adoptive father