DEKALB COUNTY, Ga. – Bob Sandage wants to know who hit, killed his friend, Dan Rosen, earlier this summer, even if that means digging into the evidence himself.
Sandage said Rosen was waiting on an Uber to pick him up on June 6 at 1:30 a.m., after a night out with friends at Little Five Points. Rosen, 58, was last seen walking on Briarcliff Road near Clifton Road, in DeKalb County, Ga. A few hours later, he was found on the side of the road from an apparent hit-and-run—his personal items missing from the scene.
MORE | Fatal hit-and-run investigated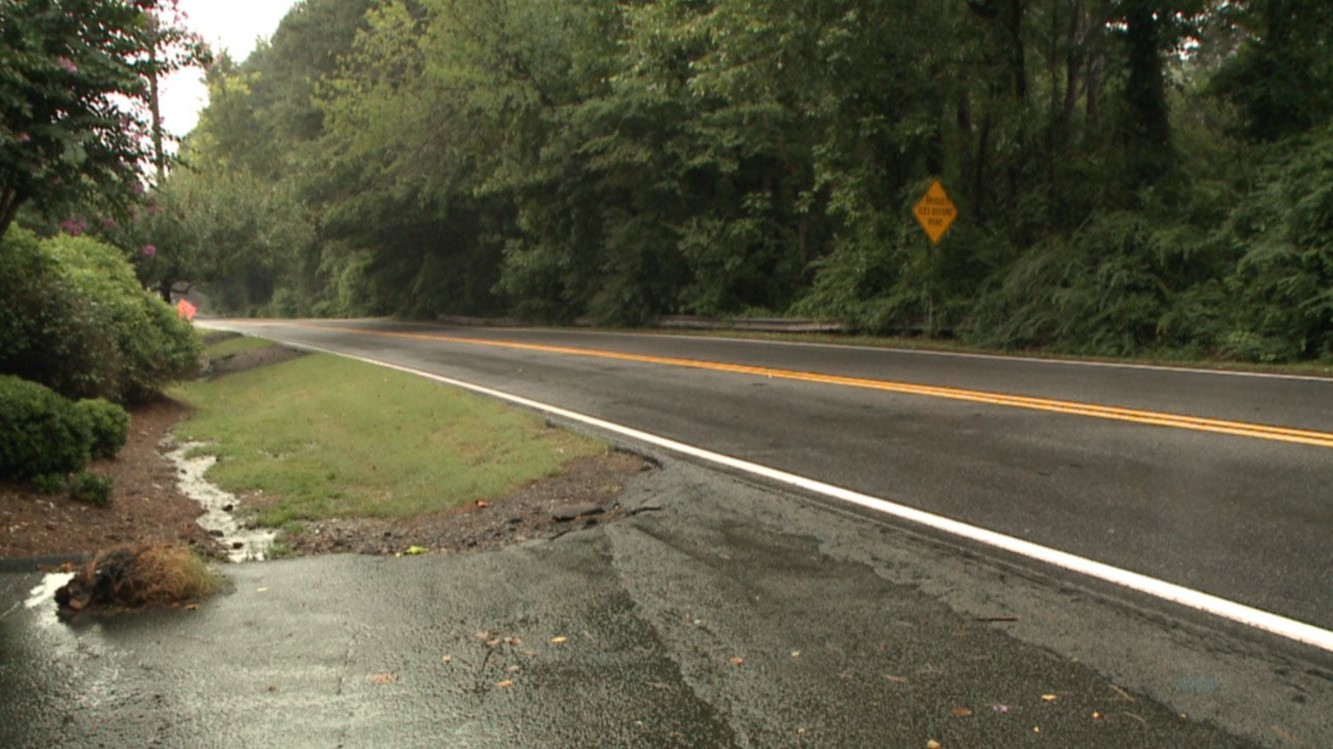 "I do think there's more that happened. Either his belongings were stolen before he got hit or after he got hit, but they're nowhere to be found," Sandage said.
Sandage said that he believes his friend was tired of waiting for his Uber and decided to walk home.
When police arrived, just after 3:30 a.m., they found Rosen laying on his right side, facing north with his feet stretching out towards the center lane. Police saw blood on the pavement where his face and mouth were, prior to the EMTs performing CPR.
According to the incident report, there were also several fragments of a car located on the scene, including grey pieces of plastic—approximately 80 feet from where his body was found.
There was a single gym shoe from the right foot laying in the middle of the southbound lane near the 1600 block of Briarcliff Road. A second shoe was located on the right shoulder farther down the road.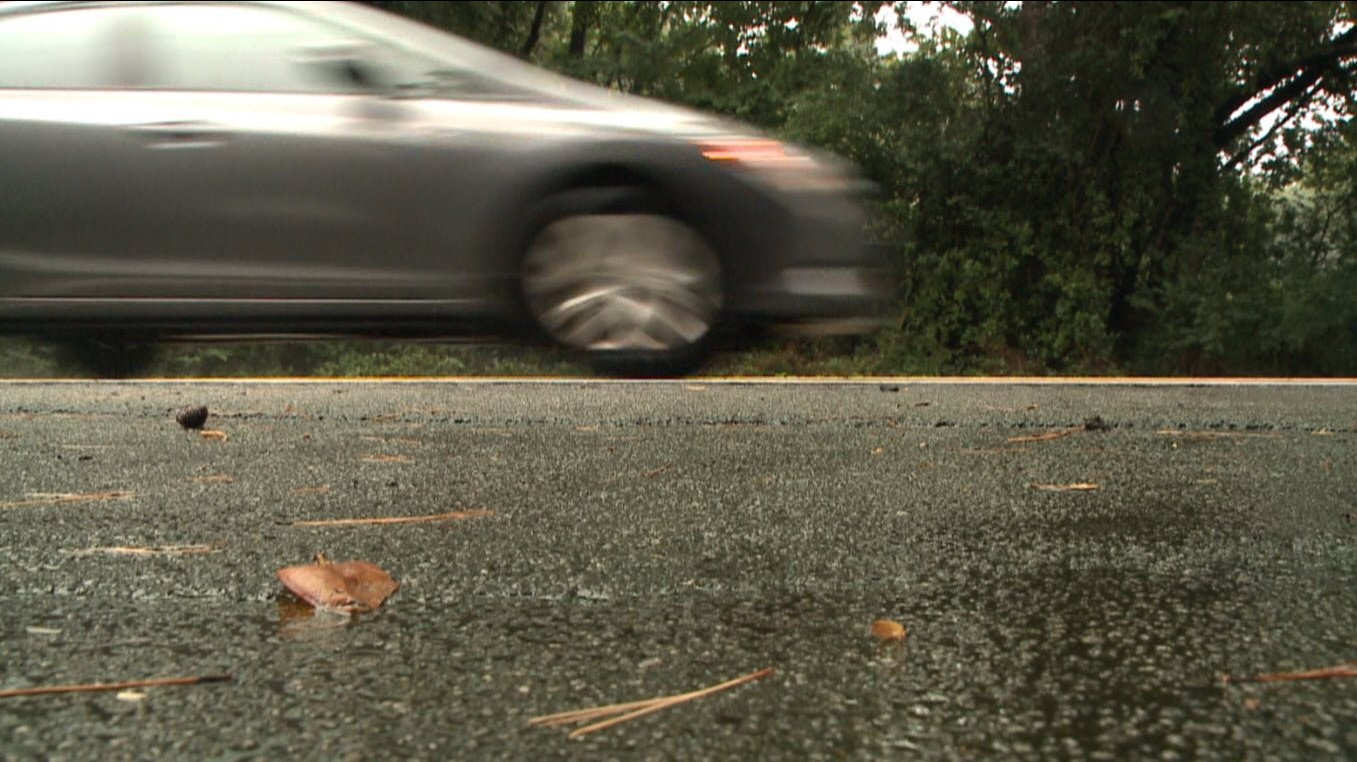 There was no vehicle on the scene, nor was the victim's phone, cell phone, ID or bag.
Rosen was taken to the hospital, but was pronounced dead soon thereafter.
Sandage has investigated his friend's death over the past two months himself, including an extensive search of the area where Rosen was found, looking for clues and his belongings. But to no avail.
He has watched and analyzed surveillance video that shows Rosen walking that night and two cars driving in that area during the timeframe when he was hit. The video shows a light-colored car, possibly an SUV, as well as a red sports car or sedan.
WATCH | Dan Rosen's last moments alive walking along Briarcliff Road
WATCH | Cars pass by last known area Dan Rosen was seen alive
But, more than 60 days after his friend's death, there are still no leads in the case.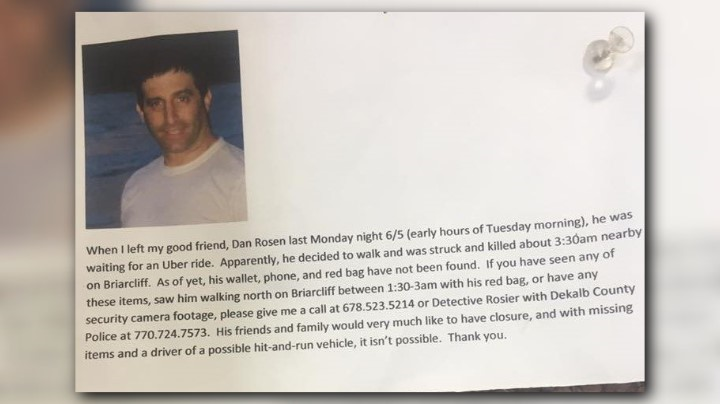 Police are investigating his death as a hit-in-run.
Sandage continues to search for answers. He has plastered several area apartments and businesses' message boards with a note about Rosen soliciting any information anyone might have.
If you have any information, contact DeKalb County Police at (678) 406-7929.