KNOXVILLE, Tenn. -- A Knox County father who admitted to abusing his two sons claims it was their stepmother who directed the brutal treatment.
Michael McIntosh provided emotional testimony on the stand Wednesday morning as a witness for the prosecution during the trial of Jessica Cox.
Cox was arrested in 2013 on accusations that she burned, starved, and handcuffed her two teen stepsons.
PREVIOUS | Stepmother accused of torturous abuse of stepsons
The abuse allegations came to light after Austin McIntosh and his younger brother escaped from their home in May 2013 while handcuffed together. They showed up more than three miles away at Farragut High School early one morning.
Michael McIntosh on Wednesday broke into tears in court, saying he failed as a parent and there was no excuse for treating the boys this way.
"I failed so miserably. I loved those boys to death. There was no reason for it to go the way it did," McIntosh said.
He also explained that he had lied during previous testimony related to the case. He claims he colluded with Cox during a preliminary hearing to make the boys seem dangerous and disrespectful.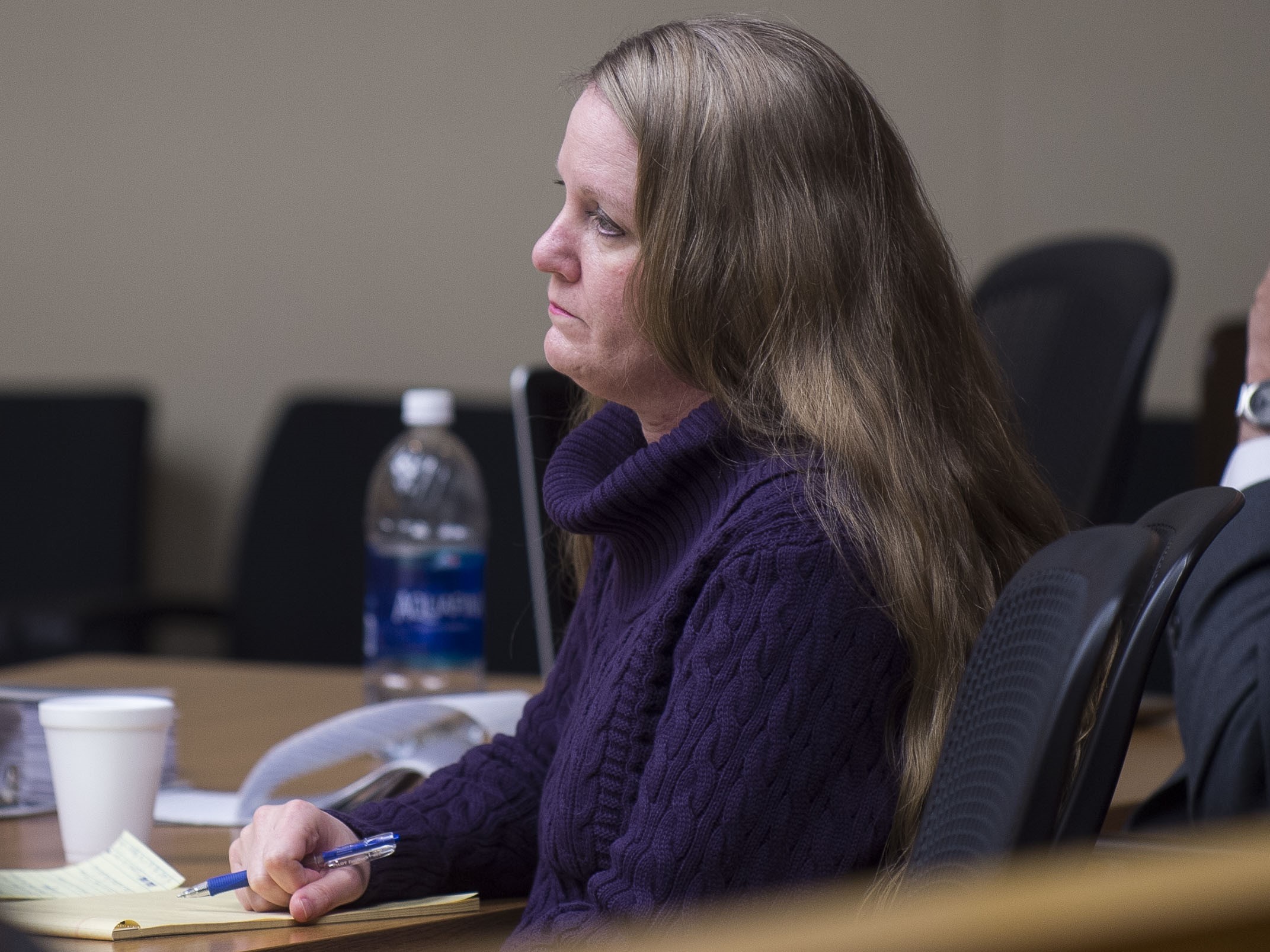 But now McIntosh said they were actually well behave boys and didn't deserve any of the so-called punishments that they suffered.
"Do I think I'm a good father?" he asked while in court. "No. No, I don't."
He added that he didn't want to anger his wife and believed her when she said the boys needed punishment. He described the abuse as starvation, forcing the older brother, Austin, to kneel on dry rice for up to an hour, and handcuffing the boys for days at a time to cabinets and stoves.
When defense attorneys cross examined McIntosh, they asked why he didn't interview. He claimed he didn't want to anger Jessica, his wife, who controlled the relationship.
Unlike Cox, McIntosh is pleading guilty to all charges in hopes of a reduced sentence.
Five Knox County Sheriff's Office deputies also took the stand on Wednesday and went through all the evidence collected from the scene including forensics and pictures of the boys' injuries.
Prosecutors plan to call their final witness to the stand on Thursday morning.
If convicted on all counts, Cox and McIntosh could face anywhere from 15 years to life in prison.
Court updates from Tuesday, March 8
Two East Tennessee brothers provided graphic details in court on Tuesday describing what one called a long history of abuse by their stepmother, Jessica Cox.
Austin McIntosh was 16 years old when Cox was arrested in 2013. She sat in court on Tuesday as Austin took the stand during the first full day of testimony.
He said Cox took him out of school in Jan. 2013 after she caught him during a sexual act with another boy.
Austin explained that his step-mom would handcuff him and his younger brother to the kitchen cabinet, starving him for days at a time and often forcing him to stand handcuffed for a week at a time.
RELATED: Mom accused of burning, beating, handcuffing step-kids
Two cabinets were entered into evidence on Tuesday for the jury to see.
When the brothers tried to eat, Austin testified that Cox would punish them, even forcing him to eat cockroaches on more than one occasion.
Cox was charged with child abuse and aggravated child neglect after Austin and his younger brother, then ages 14 and 16, escaped from their home in May 2013 while handcuffed together and showed up more than three miles away at Farragut High School early one morning.
Custodian Richard Huff found them and called 911.
"I'm here at Farragut High School. I've got two little boys here," said Huff in the 911 recording. "They're handcuffed together. Their parents have handcuffed them together."
RELATED | Investigators seize cabinets at child abuse suspect's home
In court on Tuesday, Austin described several times Cox beat him with a rubber mallet, a rolling pin, and even a can opener. He testified how his stepmother once pulled down his pants and burned the tip of his penis with a cigarette.
The prosecution's evidence including several photos showing bruises covering Austin from head to toe.
When asked why he didn't try to escape, he said he was too afraid.
"This was the only type of lifestyle I had known. it was all I knew," McIntosh said in court.
Austin's younger brother took the stand after he finished testifying on Tuesday afternoon.