HOLLY SPRINGS, Ga. -- Police in Holly Springs are working to hunt down more than $10,000 in guns and the men who allegedly stole them.
According to reports filed with the Holly Springs Police Department, the crime happened in the early morning hours of July 22 at Big Woods Goods on Ronnell Road. Police officers were first alerted by an alarm at the business and arrived to find the glass front door broken.
After backup arrived from other departments, police secured a perimeter around the business as officers made entry.
Even with the aid of a K9 unit, police found no suspects. But they did find a smashed glass cabinet with several handguns missing and a wall that appeared to be lacking several rifles as well.
Surveillance video later revealed that at least four suspects broke into the shop and stole the guns, leaving before the officers arrived.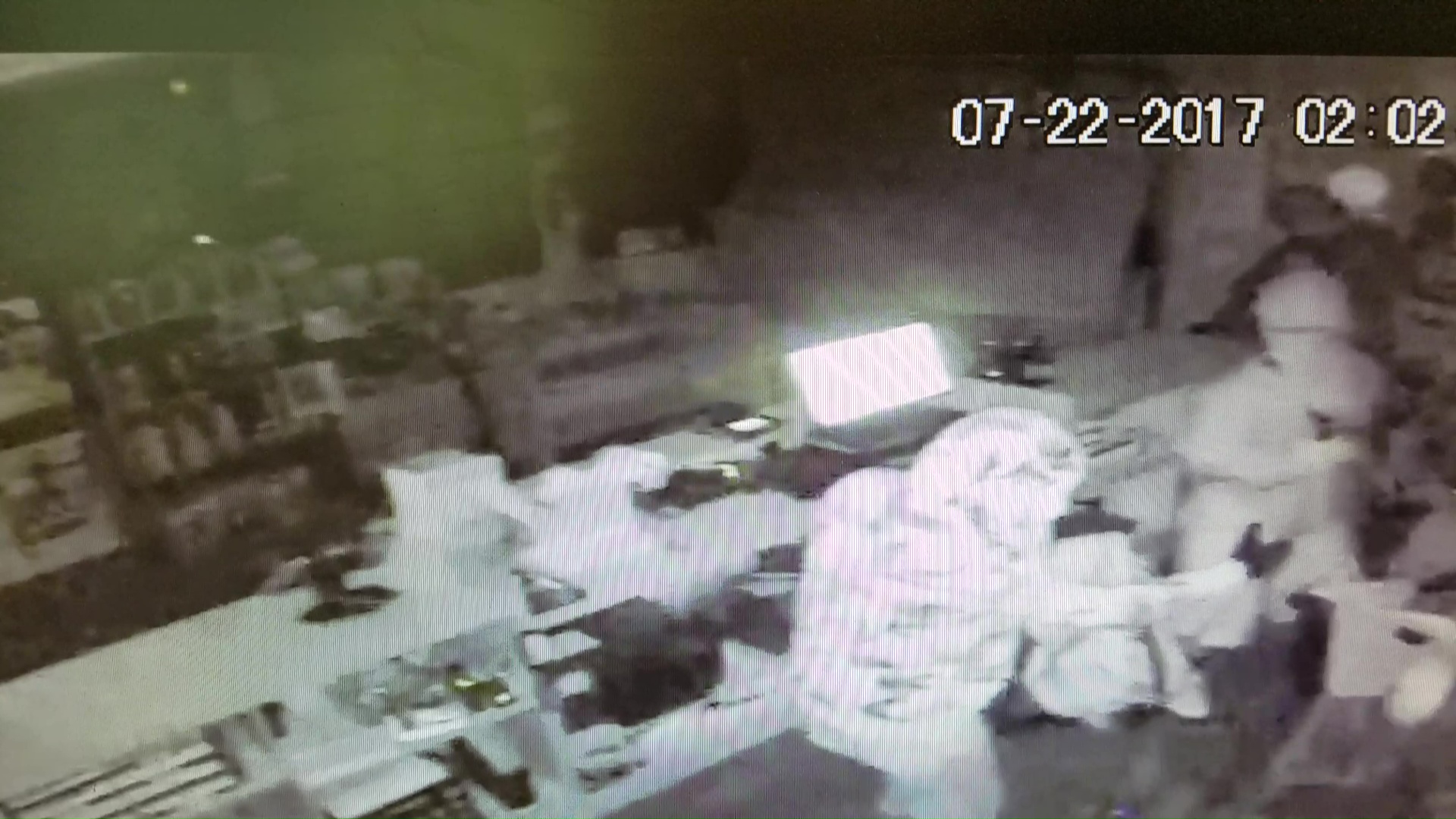 A damaged lock on another door also led investigators to believe the suspects tried to get in through another door before ultimately breaking in through the front lobby.
Police don't yet have a description of the getaway vehicle but did find fresh tire tracks behind a neighboring business. Officers also aren't don't have many details on the actual suspects since they were all wearing disguises. However, they believe each suspect was a man and video clearly shows some of them armed with sledgehammers as they made their way into the business.
Ultimately, the value of the guns was estimated at about $10,018. The report contends also states that the victim of the crime does intend to prosecute if the suspects are apprehended.