ATLANTA – The man accused of and indicted on several human trafficking charges will once again appear before a Fulton County judge Thursday morning.
Kenndric Roberts, 33, is facing nearly 200 years behind bars if convicted on all 15 counts of human trafficking and false imprisonment accusations by multiple women-- which included six counts of false imprisonment, six counts of trafficking person for labor or servitude and two counts of possession of a firearm in the commission of a felony.
RELATED | Grand jury indicts human trafficking suspect on all charges judge dismissed
In May, the trial date was changed to give defense more time.
While jury selection was slated to begin at the beginning of May, Roberts' attorney, Mike Maloof, said that he needed more time in an effort to get his client a fair trial.
"It would be very hard for me to say I'm properly representing Mr. Roberts," Maloof said.
Evidence was turned over to the defense attorney, however, he argued that the amount of evidence, including a list of more than 80 witnesses and thousands of pages of documents, made it difficult for him to build his case.
"It would take 30 or 40 hours just to go through some of the videos in this case," Maloof said, calling the discovery "voluminous."
At that time, Maloof said that his client had not reviewed all the evidence against him. And, he said, as his defense attorney, he hadn't had enough time to vet witness backgrounds.
"The judge started going through it and realized this was a much larger trial than we anticipated," he acknowledged.
INSIDE | Sisters of Struggle: Being a 'Diamond Kitty'
A timeline of the 'Diamond Kitty' case
The case started when one of Roberts' "Diamond Kitties," a 20-year-old mother who feared for her life, called 911, on March 7, alleging that Roberts was holding her and seven other women captive inside a lavish, sprawling mansion at 100 Strauss Lane in Sandy Springs, Ga.
"It's a house of full of girls and... if I try to leave, he'll try to kill me," the woman told the 911 dispatcher just after 7:31 a.m.
AUDIO | Terrified 20-year-old makes desperate call from million-dollar home
Maloof has argued, however, that Roberts has a permit to have gun and never forced anyone to do anything, painting a vastly different picture this week in court: a luxurious life, lavish gifts and all the freedom the women wanted.
"Everyone was free to leave at any time. No one was threatened or forced. And everybody stayed… and they lived well. That's not trafficking," he said to the judge. "It's absurd. I ask your honor to dismiss everything."
The woman on the 911 call, told the dispatcher that she met Roberts, whom she referred to as her "boss," on a dating website that caters to "sugar daddies" seeking "sugar babies."
Dispatcher: OK, and how did you meet him?
Caller: On this website. It's called Seeking Arrangements.
Dispatcher: OK, if you said that there's nothing illegal going on and you're not allowed to
leave…
Caller: Mmm hmm… No, there are times where you can leave whenever you want. But (unintelligible)… and then he'll like threaten to kill you and stuff.
According to another Diamond Kitty, Roberts, known to his gang, Gangster Disciple, as "King Lop," promised them lucrative careers with his entertainment company.
"[He offered] a modeling career. I was so interested because that's what I want to do," one of the girls remembered.
She moved into an apartment with four other girls and Roberts in August, and within a week, she said, she signed a contract that stipulated that she would dance at a strip club to live there.
"I didn't know it was going to get worse," said the 19-year-old woman, who we are not naming because she is considered a victim in the case that's under investigation by the FBI.
But, according to her, it did.
EXCLUSIVE | Alleged human trafficking victim: 'I was just a little puppet'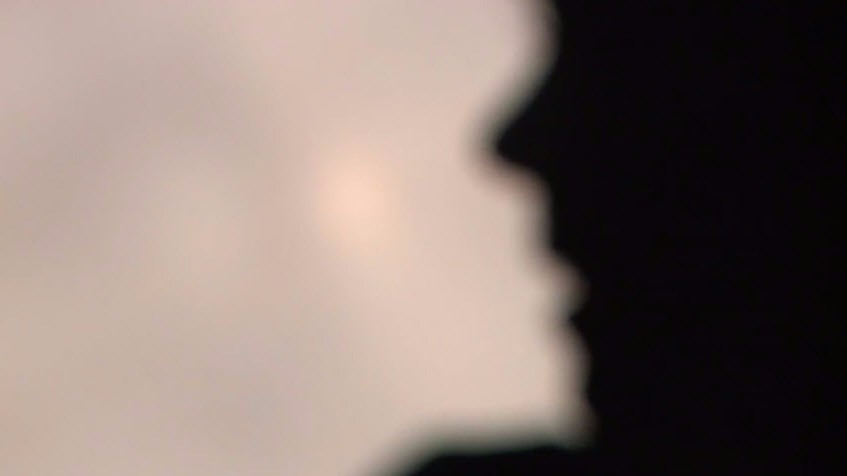 She agreed to audition for the Pink Pony and started working there almost immediately, joining three other women she lived with.
The other women living with Roberts, she said, were sent to work at the Pink Pony, Mardi Gras, Oasis, nearby strip clubs, as dancers. They too were recruited through the dating website, as well as through his company, Live Star Nation's Instagram page and other strip clubs.
"It was very different," she said about working in the strip club. "It was crazy. I'd never experienced anything like that in my life."
But, she continued, she got used to it. It was the norm. Everyone in the house danced.
She never saw any of the money she earned. Every dime, she said, went to him—nearly $1,000 a night, from six to seven nights a week.
"I think I put almost $100,000 in that man's pocket."
RELATED | Inside the alleged human trafficking Sandy Springs mansion
The women said Roberts asked them to work at strip clubs to help get the company off the ground then coerced them into giving him their earnings each night, and threatened to kill them and their families if they left. In some cases, the women alleged that Roberts obtained fancy cars using their names and credit.
That detective testified in March that Roberts fined women who broke his rules.
"He also had, mixed in with the receipts, fines for four of the women totaling [more than] $100,000 for insubordination over a three-day period," the detective said. "He would fine them for insubordination for $10,000 to $20,000."
When police arrived at the Sandy Springs mansion on March 7, they found eight women—at least six being held against their will. With the assistance of the FBI, Sandy Springs Police arrested Roberts.
PHOTOS: Human trafficking suspect arrested for holding women hostage
On March 24, a Fulton County grand jury indicted the human trafficking suspect on all charges that a judge dismissed just one day earlier, and added a new charge—bringing his total charges to 15.
Based on probable cause, Judge Jaslovelin 'Jessy' Lall had dismissed four of the six counts of false imprisonment and all human trafficking charges against the defendant during his arraignment and preliminary hearing Thursday morning.
"The judgment of this bizarre contract is something that the state can try to get indicted and try to construe this as a trafficking case, or whether Mr. Roberts and Mr. Maloof will be tied up in civil court, trying to argue whether this particular contract in this bizarre fashion was entered into under some kind of duress or unconscionable issues," Lall said.
PHOTOS | Judge dismisses human trafficking charges, sets bond at $80K
"I don't know whether I've been listening to a civil case regarding breach of contract or a criminal case involving trafficking, false imprisonment and so forth—but, clearly at the present time, based on the information that was presented, I find probable cause for the charge of false imprisonment for two of the alleged victims in the case, as well as possession of the firearms charge—dismissing the other charges," Lall said.
But just one day later, a grand jury indicted him on all of those charges, as well as an additional criminal street activity charge.
"What this means now is these charges that were alleged against him by the police have been formalized against him by the grand jury," Fulton County District Attorney Paul Howard said.
MORE | Judge dismisses human trafficking charges, sets $80K bond in Sandy Springs case
He faces several charges stemming from human trafficking and false imprisonment accusations by multiple women, including six counts of false imprisonment, six counts of trafficking person for labor or servitude and two counts of possession of a firearm in the commission of a felony because an AK-47 pistol and a Glock .45 cal. handgun were recovered during the investigation.
RELATED | Alleged victim's mother: He said, 'I will find you and kill you' like you
Roberts is due in court Thursday at 9:30 a.m.
If convicted, Roberts faces up to 205 years in prison.
A new trial date hasn't been set, but his attorney said, it could begin later this summer or in the early fall.