In court for his first appearance on Tuesday, 32-year-old Brandon Williams told a Gwinnett County magistrate judge that he did not understand the charges against him.
The judge read the charges -- two counts each of aggravated assault and malice murder in connection with the choking deaths of a mother and her 2-year-old son late Sunday night. After the judge read the charges, Williams interrupted her in an attempt to answer the charges immediately.
"Your honor, why is it that the investigators --"
"No, sir, no sir," the judge interrupted him. "You are not to talk about the case; we are not to discuss the case -- I am reading you the warrant. Do you understand that, that's what you are being accused of? I'm not asking if you agree with me --"
"Your honor, you just did what you said you weren't going to do," Williams said. "You just discussed the case with everyone, you read my charges with description..."
"That's in the warrant," the judge said. "That's a matter of public record. Anybody can pull those warrants and read that. I don't need to discuss with you anything else. Okay? Do you understand that's what the charges are alleging? That's the date and time, the location, the crime you're accused of, and who the alleged victims are. Do you understand that? I'm not asking do you agree?"
"No, I don't understand that," Williams said.
"What, do you not understand?" the judge asked.
"All those changes -- I plead the Fifth on everything, you know," he said. "Everything's been violated -- my Constitutional rights, which were violated by you being a judge as well; with being arrested without being read my Miranda warning; just picking me up and putting me in the back of a cop car, you cannot detain any US citizen or alien for longer than two hours without actually charging them with something."
"Mr. Williams, what I'm going to do -- I understand you have a lot of issues that you want to raise in your case," the judge said. "I'm going to appoint an attorney to represent you. These are issues that it is going to be important for you to speak to your attorney about, so they can discuss with you the best way to raise these issues, okay?"
The judge continued and set the time and date for Williams' probable cause hearing -- Tuesday, April 25 at 8:30 am. Once the judge finished setting the time and date for his next hearing, Williams was not finished.
"I'm just trying to figure out how you murder somebody when they're at the same---"
"Mr. Williams," the judge interrupted him. "We don't need to talk about your case any more."
Williams began to walk out -- talking almost unintelligibly the entire way out the door.
Williams is charged with one count of felony murder and two counts of aggravated assault in the attack on the mother and 2-year-old son that happened late Sunday night in Buford, Ga.
Officers responded to a home on the 2700 block of Tybee Drive around 11 p.m. Sunday after receiving a call from the homeowner. The caller reported that the suspect, his son, choked his girlfriend and her toddler who lived at the house, then walked up the street to a gas station. Police found Williams at a RaceTrac gas station where he was arrested.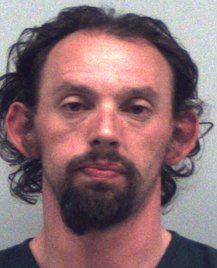 Both victims were taken to the hospital where they died.
The boyfriend, who did not want to speak on camera, told 11Alive he is devastated and hates his son for what he did.
Loved ones who knew the mother and son made their way to the crime scene Monday morning. Brent Lenz said he's been friends with the mother since 7th grade. He identified her as 30-year-old Natalie Nation. Her 2-year-old's son is Cole Nation.
The homeowner said he was working on a car in the driveway when the incident happened. He said he noticed his was son acting strange and wearing a mask before the attack. Police have not confirmed if Williams wearing the mask during the attack.
PHOTOS | Mom, son strangled by man
Mother critical, son dead after being choked by man