ATLANTA -- A man suspected of slashing a woman's throat during a Midtown robbery last month has been picked up and arrested in South Carolina, police said.
Police said Anthony Green, 44, used a large knife to cut Marla Frank's neck while stealing her handbag from a Juniper Street parking lot on March 26. Authorities said it took 17 stitches to close up the 6-inch cut on her throat.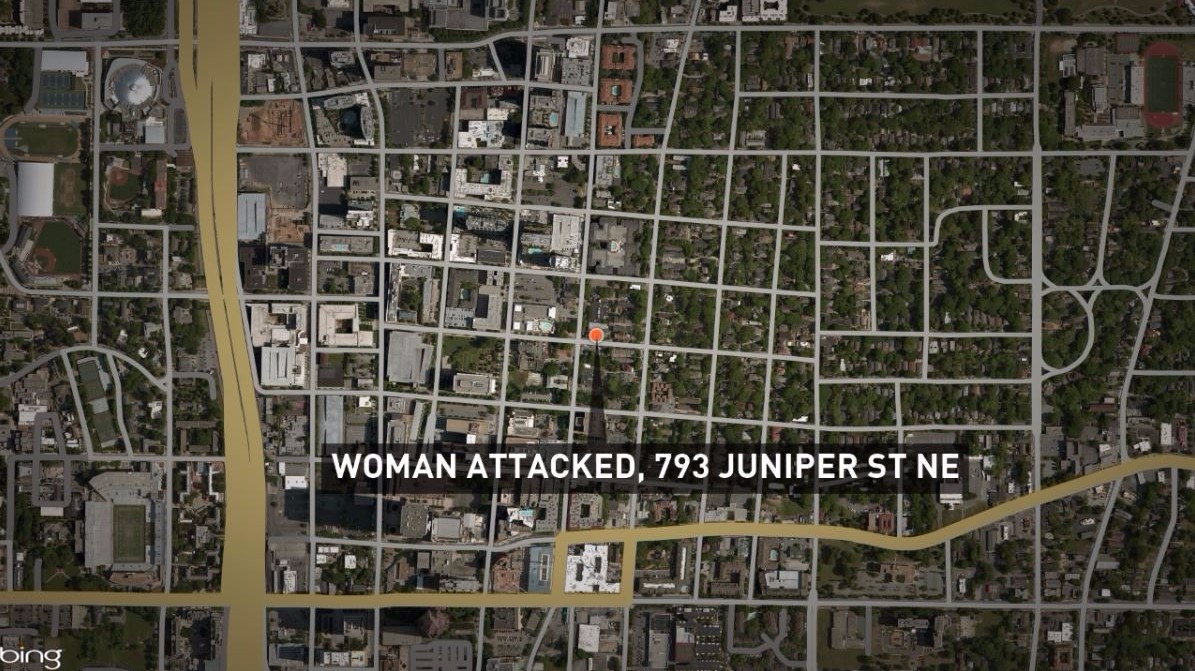 After the gruesome incident in broad daylight, police said Green ran away from the scene but was chased by a witness down 5th Street. The witness, Bispo Fernando, was able to catch up to the suspect at 5th and Piedmont Avenue, but Green allegedly turned on him and tried to cut him with the knife.
Green dropped the handbag and took off from the scene, while the Fernando was able to return the handbag to Frank at the original crime scene.
Police were able to develop a sketch of Green using Frank and Fernando's descriptions of him. Investigators also spotted him on surveillance video from the area of the crime and were able to match his features with the the pair's description. Police were able to develop a sketch based off that information and issued a BOLO.
Once police had a positive identification of Green, they were able to track him down to the Myrtle Beach area. Investigators arrested him on April 6, and transported him back to Atlanta April 11. Police credited Frank with being able to help capture Green.
"A lot of the credit goes to the accuracy of the victim's description, which resulted in a very good sketch of the suspect," said APD Chief Erika Shields.
Green is being charged with two counts of aggravated assault and robbery.
MORE CRIME NEWS | Mugshot Gallery
Mug Shot Photos
14-year-old Ronaldo Cruz, Norcross
14-year-old Ronaldo Cruz, Norcross