ATLANTA -- Homicide detectives are searching for a gunman after a man was found shot at an Atlanta gas station.
According to authorities, an off-duty Atlanta police officer in uniform was working an extra job in the area when he heard gunfire from a Shell gas station a little after 3 a.m.
When he arrived to the parking lot of the station on Whitehall and McDaniel Street, he found the man in his 30s laying on the ground and a car speeding away from the scene.
The man died on the scene and was identified as 36-year-old William Respress Jr. of College Park.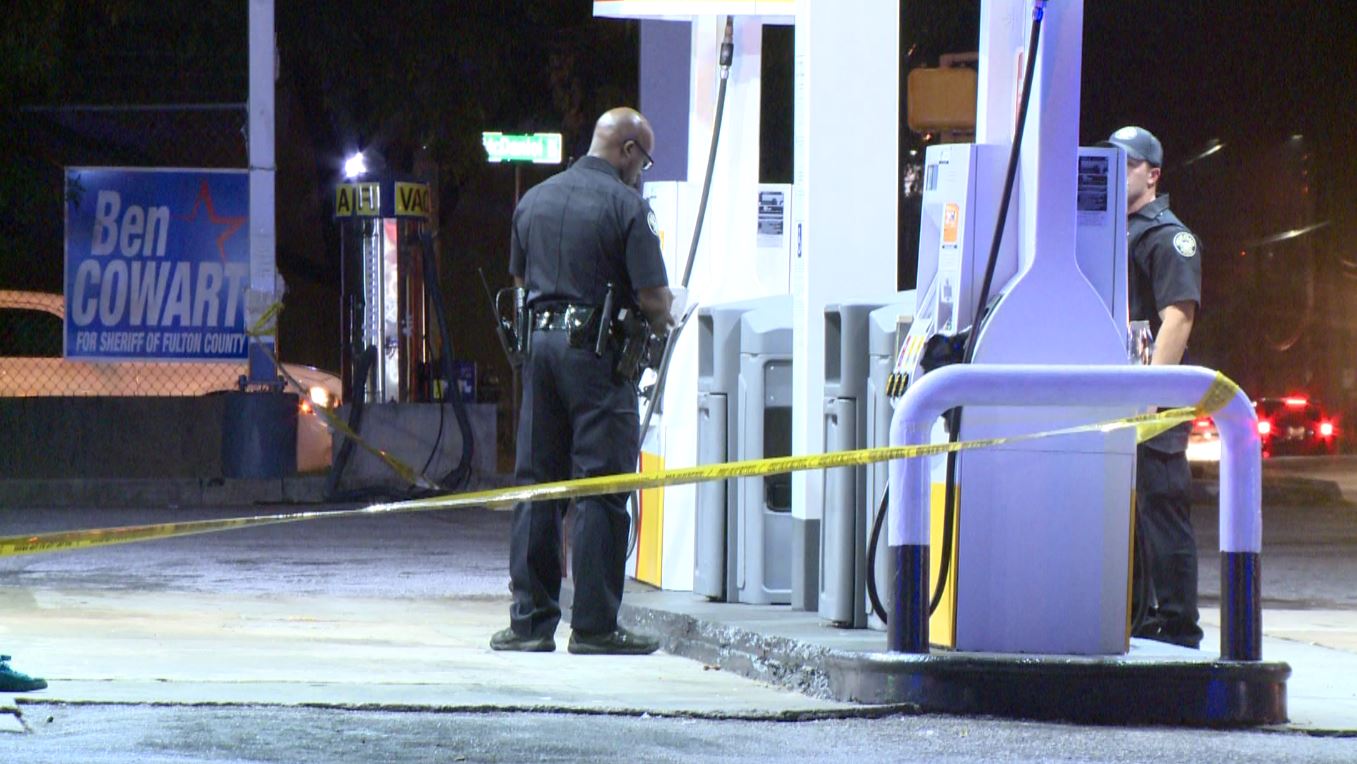 Investigators reviewed video surveillance from the station and were able to determine that the victim had been standing outside the convenience store talking to a group of women when four men approached him.
At some point, an argument broke out and one of the four men pulled out a handgun and shot the victim multiple times. Another person was also grazed by a bullet.
Police are now looking for a small, silver 4-door vehicle that the four suspects drove off in. At this time, investigators don't have make the car's model. The suspect who fired the gun is only being described as a black male.
Officials said there were several people outside the business at the time of the shooting and are asking anyone who may have seen anything to come forward.