AUGUSTA, Ga. -- A deputy is dead and two people are in custody after a shooting in Augusta, Ga.
NBC affiliate WAGT reports that the shooting happened in the 2400 block of Lennox Drive around 3 p.m. Thursday afternoon. Officers arrived to find Richmond County Corporal Gregory M. Cooke shot and no suspects on the scene - apparently having already fled.
Investigators believe the deputy, Gregory M. Cooke, was involved in a domestic incident that soon escalated into gunfire. Richland County authorities later confirmed to the station that Cooke had died from his injuries. He had been with the sheriff's office since 2014.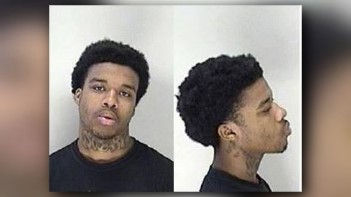 The sheriff's office has since confirmed the capture of 17-year-old Naeem Rashad Caldwell and 18-year-old Donelle Osborne in connection with the shooting.
11Alive is awaiting further details from the Georgia Bureau of Investigation - the agency typically called in to investigate officer-involved shootings in the state.