FORSYTH COUNTY, Ga. -- 11Alive's Ryan Kruger has uncovered new details have in a chase and crash that killed a suspect's girlfriend and injured four others as they were fleeing from authorities.
According to officials, Alston Spence, 28, was driving more than 20 miles an hour over the speed limit at some points in the chase. He also was allegedly driving on a suspended license. Now, he's sitting in a Gwinnett County Jail without bond as the deputies involved in the chase are on paid leave.
PREVIOUS | 1 dead, 4 injured after police chase ends in crash
It started just after 10 p.m. Saturday, July 1. A 911 caller told police they were headed into the Shell gas station on Buford Highway when two suspects jumped into the car and sped away. They escaped in the parking lot and drove on Samples Road for three miles until they were spotted by Forsyth County Sheriff's Deputies on Buford Dam Road.
That's when the high-speed chase began on the winding road. Deputies tried to stop the speeding car driven by Spence, but "the suspects refused to stop," according to a spokesperson with the Forsyth County Sheriff's Office.
For six miles, officials said, Spence navigated around Lake Lanier, crossing into Gwinnett County. He made it another few miles before taking a wrong turn, missing a curve and slammed into another vehicle in a head-on collision. Four people inside that vehicle were hospitalized with non-life threatening injuries.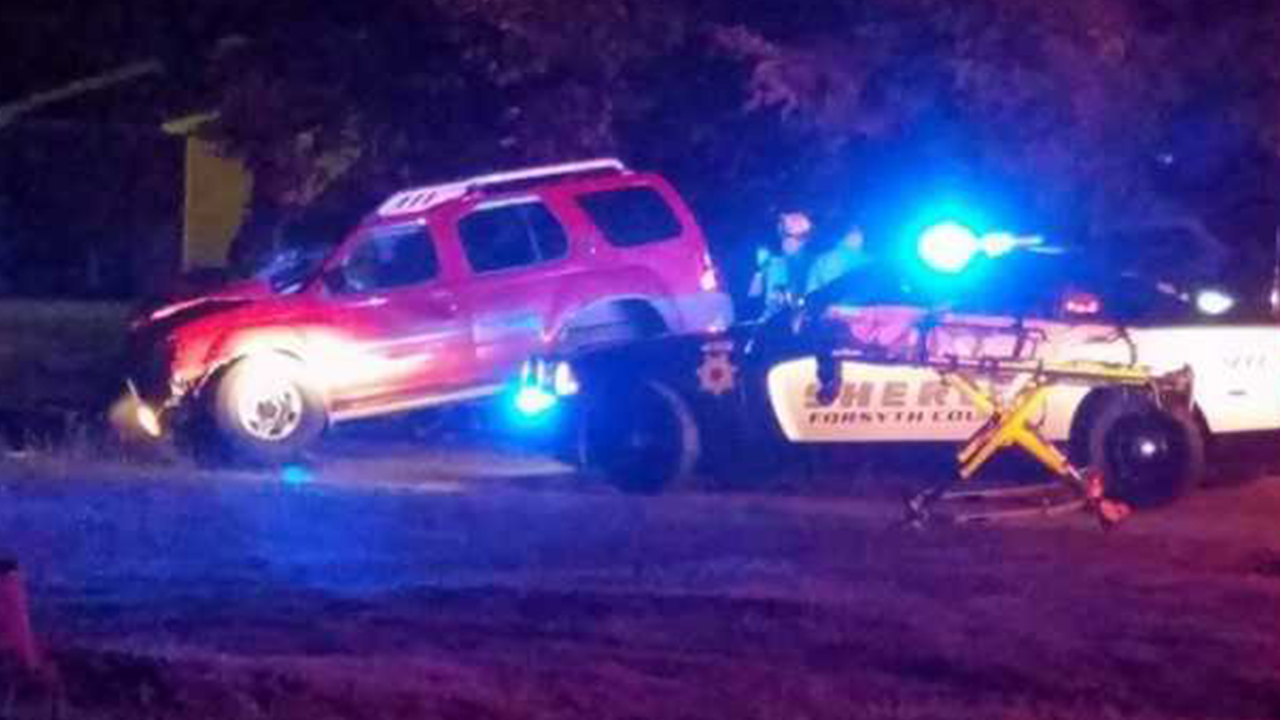 The passenger in the stolen vehicle, 38-year-old Andrea Allison, was ejected during the collision. The K-9 deputy who originally tried to stop the suspects pulled up several seconds after the crash. The deputy tried to save Allison using CPR and an automated defibrillator, but she died at the scene.
11Alive's Ryan Kruger spoke to Brenda Cheely, whose home is just feet where the chase ended. She said speeding cars is not unusual.
"I'm afraid someone will speed down there and hit me," she said.
In the daylight, the remnants from the stolen car were still visible. Cheely said seeing the aftermath of the crash left her shaken, and she's still emotional about what happened.
"I'm so used to losing tears over everything," she said. "That's what happened, I cried a little bit."
Spence, tried to run after the crash but was quickly captured. He was wanted for felony probation violation in Hall County. He's now facing felony theft by taking and attempting to elude police.
The Forysth County Sheriff's Office is also conducting an internal review of the incident.