ATLANTA -- Inside a room where police believe the oldest person present was 11 and the youngest was 7, a young boy was shot and killed. And police don't believe that it was self-inflicted.
"Everything that we see so far, it appears to have been a tragic accident—it does not appear that Sincere shot himself, or that it was self-inflicted," Atlanta Police Major Adam Lee said regarding Tuesday's shooting death of 10-year-old Sincere Jordan.
Jordan was killed while visiting a friend at the Rolling Bends Apartments on Etheridge Drive, NW, his aunt, Tedra Jordan, said. Officers, she continued, found him inside the apartment shot in the head.
Police believe the person responsible was one of his young friends.
"We feel that one of those three other children had the gun in-hand when the incident occurred. You can imagine the chaos, because, I don't believe whoever that person was actually knew that the gun was loaded and it was probably quite a surprise to that person as well as to Sincere and other people in the room when it went off," Lee said.
The three boys who were inside the apartment with Sincere when the shooting occurred were taken to the Georgia Center for Child Advocacy to be interviewed by therapists, Lee said—a routine practice when children are involved as participant or as a witness, Lee said, since they have more experience and trained in talking to children in these situations.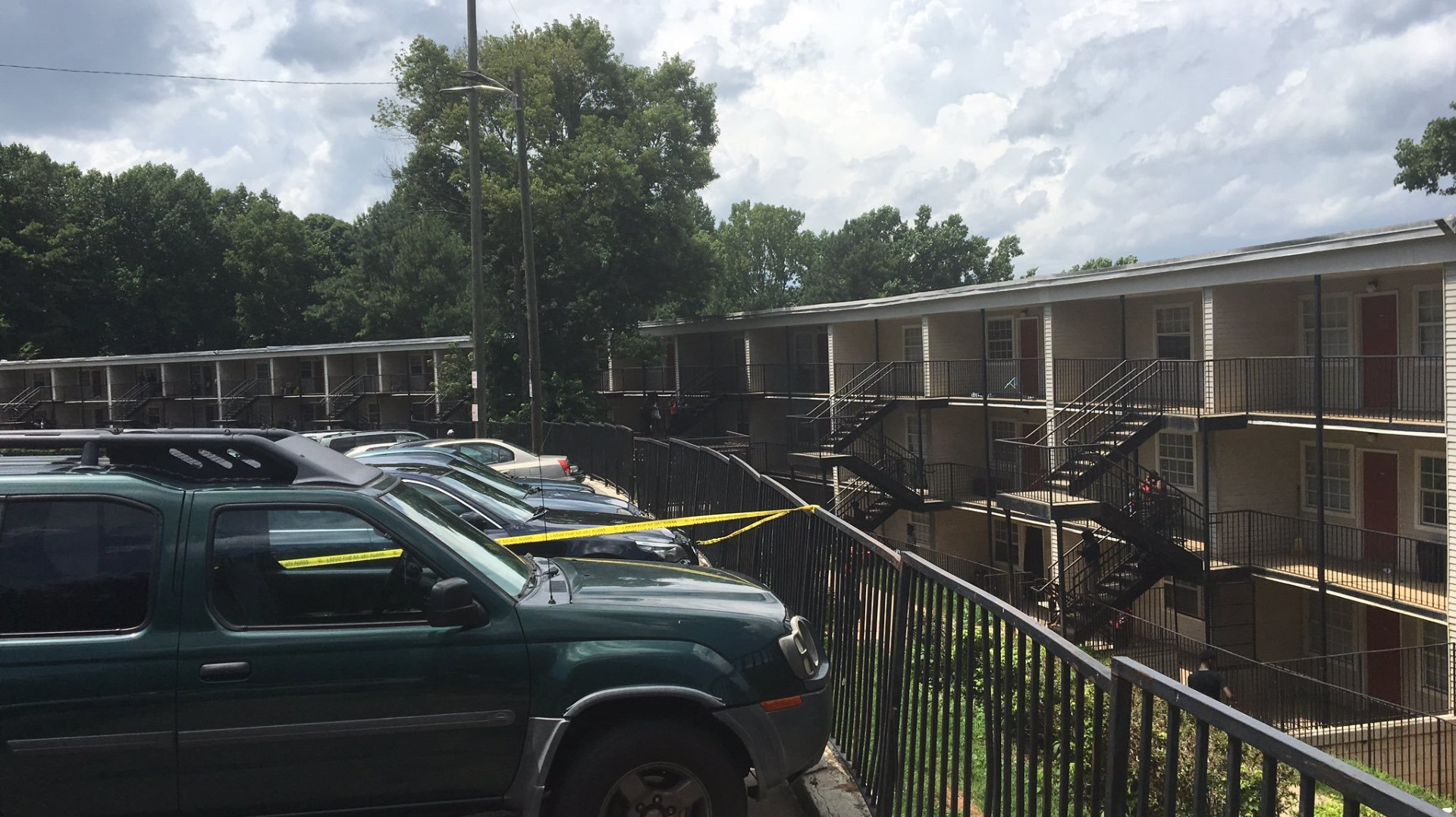 "This young man's death has particularly touched the hearts of our police department," Lee said of Sincere, who was a member of the police department's Police Athletic League (PAL).
In fact, Lee said, an officer stopped by his apartment to take him to the Peachtree Road Race but left when there was no answer at the door.
From here on out, one of Lee's goals, he said, is to bring closure to Sincere's family, "…so that they can at least get to the truth of what happened to their son."
Tedra said Sincere turned 10 just a month ago, on June 3, and loved football and school, even making the honor roll at the end of the school year.
"He was a nice, respectful, little young boy," she said.
But while neighbors were celebrating the Fourth of July, no one noticed a single gunshot inside the same apartment complex where Sincere and his family lived.
"This is devastating to know that my nephew which is my sister's son is taken away from her," Tedra said.
Aside from finding out what happened, Lee said the police are also seeking the whereabouts of the gun that was used.
The key to the investigation, the 9-mm semi-automatic pistol, was not on the scene when police arrived, he said. Lee said they have information that points to someone going inside the apartment and stealing the weapon before police could get there.
The police major implored the public to come forward if they know where the gun is located and call CrimeStoppers, at 445-77-TIPS. There is a reward attached to that information, he said.
The investigation is still ongoing, and the APD plans on meeting with the district attorney to discuss possible charges. There is no law that the gun must be locked up, Lee said. "Secure" just means that a child cannot access the gun.
"Children in the city of Atlanta are our most precious resource. The police department has an obligation to do everything we can to protect our children. We cannot and will not tolerate illegal or irresponsible gun ownership—particularly that leads to the harm of children," Lee said.
Georgia state law prohibits them from charging any child under 13, he said.