EDITOR'S NOTE: If you are viewing this in our app, click this link to see full story.
DECATUR, Ga. – As family and friends mourn the drowning death of 10-year-old Kentae Williams, who will be laid to rest Thursday, neighbors share their remorse for not doing more to help him before it was too late.
"I keep beating myself at night, all the time. God was giving me a sign to save this little boy," Yolanda Ingram, said, describing Kentae as a happy and hyper child, who loved watching cartoons and playing video games at her house with her niece.
Kentae was drowned in his bathtub on April 28, and subsequently, his adoptive father of six months, Leon Williams Sr., 43, was charged with murder and first-degree cruelty to children.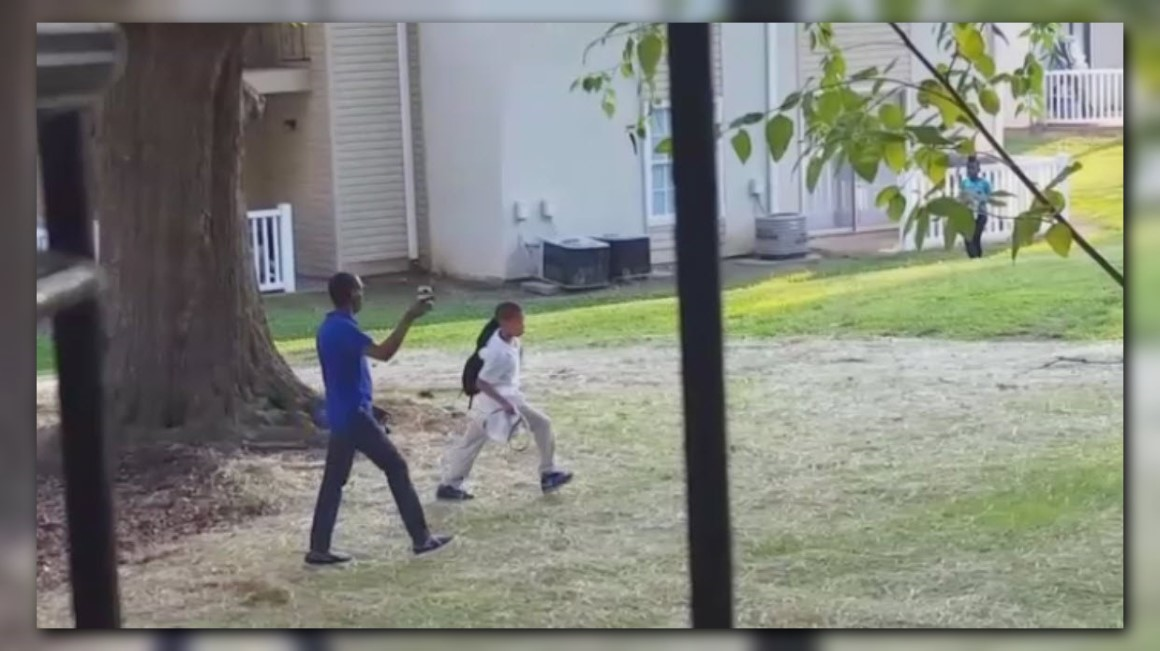 According to arrests warrants, witnesses saw Leon return home with the child and overheard him telling the child that he was going to get a "whooping" for getting into trouble at school--including Ingram.
"He was leaving my house and when he said it was like, 'Oh, you goin' to die tonight.' I was like, 'Leon don't say that.'"
As he was walking away, she said, he said it again. And Ingram said she screamed to him, "Leon, don't say that!"
"I know parents, we're mad and we say, 'Oh, Imma whoop your tail.' But never we'd we think they gonna actually kill... He didn't look like the type that would kill someone or had that much anger in him."
In fact, his neighbor and friend of three years, said, Leon never seemed like he was ever that angry, nor did she ever witness him hitting Kentae.
But Leon, whom Ingram said was excited to adopt Kentae last year, admitted to police that he hit Kentae with a belt 10 times on the abdomen where there were visible loop-shaped bruises. He also conceded that he put Kentae in a bathtub and poured scalding water on his feet, leaving visible burn and blisters.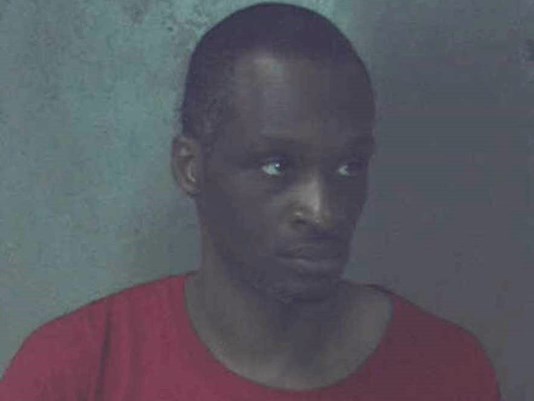 "He was just so excited and for me to hear this now, it brings tears to my eyes. It's like who… who, who would kill their child?" Ingram said.
The father said that Kentae was not paying attention to his lecture about his behavior, and therefore, he submerged Kentae's head underwater and held it for 30-45 seconds, twice.
MORE | 3 DFCS employees fired after 10-year-old's drowning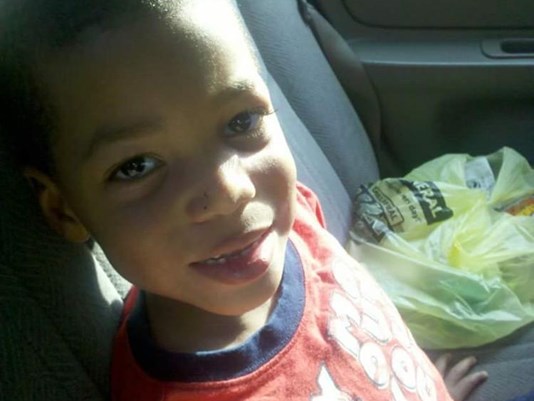 Police said Leon called 911, initially claiming that he found his son in the bathtub. Furthermore, he said he drained the water from the tub and started to perform CPR while waiting for the rescue crews to arrive.
Kentae was transported to Henrietta Egleston Hospital for Children. Meanwhile, investigators determined that there was more to the child's death than Leon had originally told them.
"They did notice there were bruises and injuries that were not consistent with a drowning," DeKalb County Police spokeswoman, Shiera Campbell, said.
It's a case, Division of Family and Children Services's deputy division director, Virginia Pryor, said, should have never ended this way.
"I'm completely devastated," Pryor said. "That's the last thing that we desire to have happen because first and foremost, we want to keep children safe."
She said, there was more that they should have done.
"I think there were opportunities for us to look at the totality of the case," Pryor said. "I think anytime a child dies, we cannot be successful."
INSIDE | Kentae's DFCS case file
November 2016
Leon adopts Kentae after he is in foster care for nearly seven years.
March 16, 2017
The first claim of abuse is filed with DFCS.
Case worker opens the case and investigates claims that Kentae went to school and said that his father "whipped" him with a belt the night prior because he was sleeping in class.
During the investigation, the case worker observes that Leon provided "a safe and stable home environment."
Furthermore, the case worker notes that they did "not observe any signs of bruises welts and abrasions." They also indicate that there is no "concerning issues or threats that would increase the children's vulnerability."
April 14
Case closed; claims are "unsubstantiated."
April 21
Second claim of abuse is filed.
Case opened; case manager investigates claim that Kentae fell out of the bunk bed.
April 28
Supervisor gives case worker deadline to recommend parenting classes to Leon.
Ingram and others overhear Leon say, "You're going to die tonight," to Kentae as they are walking to their apartment from her house. He tells her he needs to take him home to be disciplined.
He looks "furious" and he divulges to her that Kentae had cut school, kicked his teacher and called her a profane word. Kentae carries a bag with a newly purchased belt inside.
"He was going to whip him or spank him," Ingram says. "He had just bought the belt for that purpose."
Another witness shoots video on her cell phone of the father-son duo walking to their home.
VIDEO | The last moments anyone saw Kentae alive
Later that evening, Kentae is found unresponsive, with burns on his feet and bruises on his stomach.
Officer Alejandro Manjarrez arrive at the Serenade Apartments on Glen Hollow Drive in Decatur, Ga., at 8:22 p.m. He was responding to call of a person drowning. EMS is already on the scene.
Manjarrez sees Kentae inside the ambulance. EMS personnel are administering CPR on him. He sees Leon sitting in the passenger seat of the ambulance. The child is not breathing.
Police said Kentae had been dead for approximately 30 minutes when they arrived. He is pronounced dead at the hospital.
April 29
DFCS interviews Leon about what happened the night prior. He tells a different story than he would eventually tell police.
At 9:52 a.m., a case worker visits Leon at the DeKalb County Jail to find out, from him, what happened the night before.
Leon tells the case worker that he came home from working out of town, around 4:15 p.m. He visited with friends and went home at about 6:30 p.m. He then picked up Kentae from his afterschool program, went to the dollar store and headed home, where he talked to his son about his behavior issues towards his grandmother and his teacher. He says, he spanked him about five times with a belt, with his pants on--although, normally, he says, he usually takes away items from him instead of spanking. He says, he tells Kentae to go take a bath and get ready for bed.
The running water was cold, so he says, he added hot water to the tub, while he sat on the toilet discussing Kentae's behavior in further depth with him. He reminds his son about their plans that they were supposed to have that weekend and that they were going to make brownies.
He recalls that while Kentae was in the tub, he was pretending like he was swimming, putting his head under water intermittently. Leon says, he told him to stop doing that. He says that he left the bathroom to change his clothes and when he returned his son wasn't moving and on the side of the tub. He says that he picked him up and out of the tub and laid him on his bedroom floor, yelling to his mother downstairs to call 911.
As he tells the DFCS officer what happened, he begins to cry, saying that he didn't hurt his son. He loves his son very much. He tells him that he had always wanted to be a father and was proud of his son.
May 1-5
Parenting classes are scheduled from recommendation during last abuse investigation.
In the end, the agency's deputy division director, Virginia Pryor, said that DFCS had an opportunity to consider the history of this case and that should have been done.
"When a child dies, we take ownership of that," she said.
While DFCS has nearly 150,000 cases to work on every year, Pryor said that she wants to make sure each staff member has the training and coaching that they need to do their job well.
"We have to continue to give strong training," Pryor said.
"Even in those instances, when everything we do is exactly right, we work to make sure we can remove as much risk as possible, and in the end, someone decided to take his life. His parent decided to take his life and that deeply saddens me."
May 11
Five DFCS employees are reprimanded; three are fired.
"This child was adopted and in child welfare that's what we hope to have happen," Pryor said. "What should have been the happiest moment of this child's life, a father decided that he was going to take that decision away from his child."
A social services supervisor, who was with the agency for seven years, is terminated for not following recommendations and "prematurely closed the case," without following policy by completing an assessment. A second supervisor, who had been with DFCS since 2012, is also terminated.
"We have made some decisions to move forward with our staff. Some staff are no longer with the agency," she said. "I have to make sure and look at every policy as we continue to go through some of the specifics."
One case manager who has been with the agency since 2014, is terminated for completing "minimal work on the case." Another case manager, only with the agency for a year and a half, is reprimanded for "not taking aggressive action after observing the home visit."
And a third social services supervisor is disciplined and demoted after Kentae's death, and has been with the agency since 2010.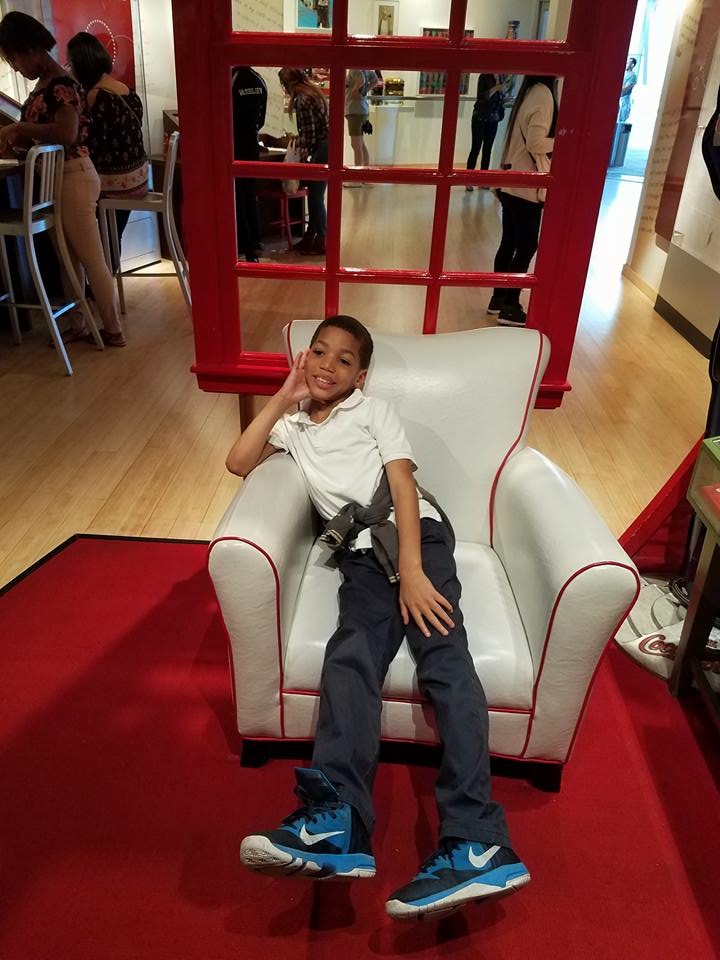 The DeKalb County Police will not be charging any DFCS employees, current or past, in connection to his death, Campbell said.
Ingram said she will call 911 if she ever hears someone else threatening someone.
"I regret it...We want to think that people have a heart in this world and that everybody is not a lunatic. And no one would kill a child. It never would have crossed my mind that anyone would do harm to a child. I have two. It would never, ever cross my mind to hurt my own kids so who would do that?"
"You're supposed to take this child into your home and love them but to hurt them? Why get a child?"
She replays the moments on the video over and over and what she could have done differently.
"Maybe, I could have had the child come in my house. Maybe [say], 'Kentae, stay here until your dad cools down or everything keeps playing in my head.' If I could have saved him, would he have done it the next day? I don't know."
Now, she said, "if you hear it, if you hear anyone say those words; you hear anyone threaten anybody, call 911." Report it, she urged.
Kentae will be laid to rest on Thursday.
His school, Cedar Grove ES collected and delivered donations to the family to assist with the funeral, said the school's spokesman, Andre Riley.