DEKALB COUNTY, Ga. – Gov. Nathan Deal has confirmed that the Georgia Sheriffs' Association sent him a letter calling for an investigation into DeKalb County Sheriff Jeffrey Mann, after he was arrested for exposing himself in Piedmont Park over the weekend.
According to the letter dated Tuesday, May 9 and signed by Georgia Sheriffs' Association president, Sheriff Terry Deese, the association, "respectfully calls your attention to the enclosed police report dated May 6, 2017 from the Atlanta Police Department. The report indicates that DeKalb County Sheriff Jeff Mann was charged with indecency and obstruction."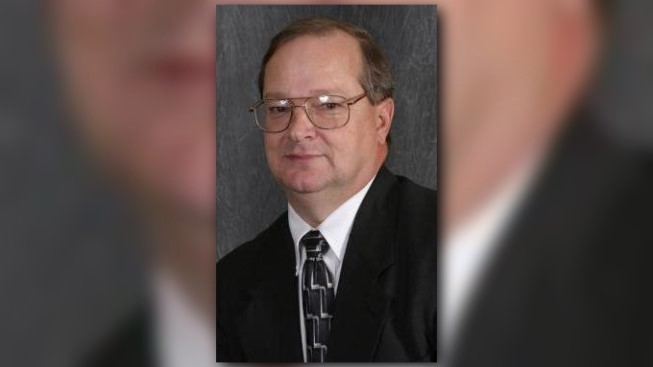 The Peach County Sheriff continued, "As a result of this arrest, the sheriffs request that you immediately appoint a committee of two sheriffs and the Attorney General pursuant to O.C.G.A. 15-16-26 to investigate pending criminal charges against Sheriff Mann and to report to you within thirty days."
Deal said that his office has already started the recruiting process for a special investigations committee to look into Mann's charges.
"We received it, we're looking in to it. There is a procedure that can be followed in the event that it becomes necessary to make recommendations, but we have not gotten to that stage of it yet," Deal said.
The association's executive director, Terry Norris, said that in his 22 years with the GSA they have collectively submitted such letters only a hand-full of times, although the majority, maybe four or five, he said, in the past 12 years. He said it's a way for them, by law, to delve into the state's county law enforcement's "irregularities in behavior."
Investigations by the committee rounded up by the governor is the only remedy, Norris said, they have to examine what's going on in the county and to examine any "real bad behavior."
Sheriffs, he continued, are supposed to protect their citizens who elected into office by them.
"He is responsible, solely to them, to run the office impeccably," Norris said.
Others are ready to see quicker action taken.
Resident, Gerald Rose, showed up at the DeKalb Sheriff's Office Wednesday, demanding that Mann step down and take responsibility for his arrest.
"We are asking for Sheriff Mann to immediately resign," Rose said. "You have kids who possibly want to be a police officer or sheriff... what kind of example are you setting? That's unacceptable."
The sheriff released a statement that said he was working with the Atlanta Police Department to clear his name.
Sheriff's Association calls for investigation into DeKalb Sheriff
MORE | Sheriff allegedly exposes self in Piedmont Park, runs from police
According to an Atlanta Police report, Mann was spotted by an officer in an area of the park "known for sexual acts after dark." The officer reported that he saw Mann touch himself inappropriately and then expose himself.
The officer shined his flashlight on the sheriff and Mann fled. According the report, Mann ran across 10th Street, but finally surrendered when he noticed the officer was closing the gap.
The DeKalb County Sheriff's Office issued a short statement acknowledging the arrest and said, "The City of Atlanta Police Department on charges of indecency and obstruction. He is working with City of Atlanta to clear these charges."
The DeKalb County Sheriff's Office released a statement on Sunday that read:
"DeKalb County Sheriff Jeffrey L. Mann was arrested last night, May 6, 2017, by the City of Atlanta Police Department on charges of indecency and obstruction. He is working with City of Atlanta to clear these charges."
Back in November, Mann was re-elected as the county's sheriff with 80 percent of the vote. He had been appointed to fill the remaining term of then-Sheriff Tom Brown in March 2014 before winning a special run-off election in July 2014.
Mann did not report to work Monday morning. Atlanta Police have declined comment on the arrest, saying it's an ongoing investigation.
Mann is DeKalb County's 49th sheriff, and has served in the department for 10 years, including as chief of staff and as chief deputy.
MORE | DeKalb Sheriff Jeffrey Mann arrested on indecency, obstruction charges