HIRAM, Ga. -- A 35-year-old man is dead after being shot by a member of the Paulding County Sheriff's Office Thursday afternoon.
According to officials, Paulding County Sheriff's deputies were serving a warrant at a home in the 200 block of Township Drive in Hiram at about 3:22 p.m. Thursday.
When deputies got there, the front door was open and the homeowners let them in. Deputies explained they were there for Brandon Lee Bohanan. They searched the home to find him, and when they got to the basement, they found a door that was "heavily fortified."
When officers were finally able to get through the door with a ram, they found Bohanan and another woman inside. They told both of them to get on the ground and show their hands. Officials said the woman followed officers orders, but Bohanan did not, and instead became aggressive.
"He approached the deputies in an aggressive manner," said Paulding County Sheriff's spokesman, Sgt. Ashley Henson. "In the basement it was a very dark setting from what I understand and just did not comply with their commands to get down on the ground and at that point one of our deputies fired one round, striking the individual."
Henson said they were not sure whether Bohanan had a gun. He was shot once. The Georgia Bureau of Investigation was called out to take over the case, as is routine with shootings involving law enforcement. Others inside the house also ended up being arrested, some on charges of obstruction.
Authorities said Bohanan had warrants for his arrest in Paulding and Gwinnett Counties. Both were for probation violations, but Henson said he was not sure for what. At least one was a felony. Henson told 11Alive that it was also not the first time deputies had been to that home.
"I don't have an exact number on how many times we've been to this residence, but we've been here quite a few times in the past and we have dealt with Mr. Bohanan quite a few times," he said.
11Alive's Faith Abubey spoke to Bohanan's family at the scene who acknowledged his past, but said that was no reason to shoot.
"I heard them in the basement. 'Brandon we know you're in there. We're fixing to bust the door down." We're getting a drug dog.' We heard the dog. Next thing I know I heard them bashing the door. They kept bashing and bashing," said Renee Taylor, Bohanan's mother.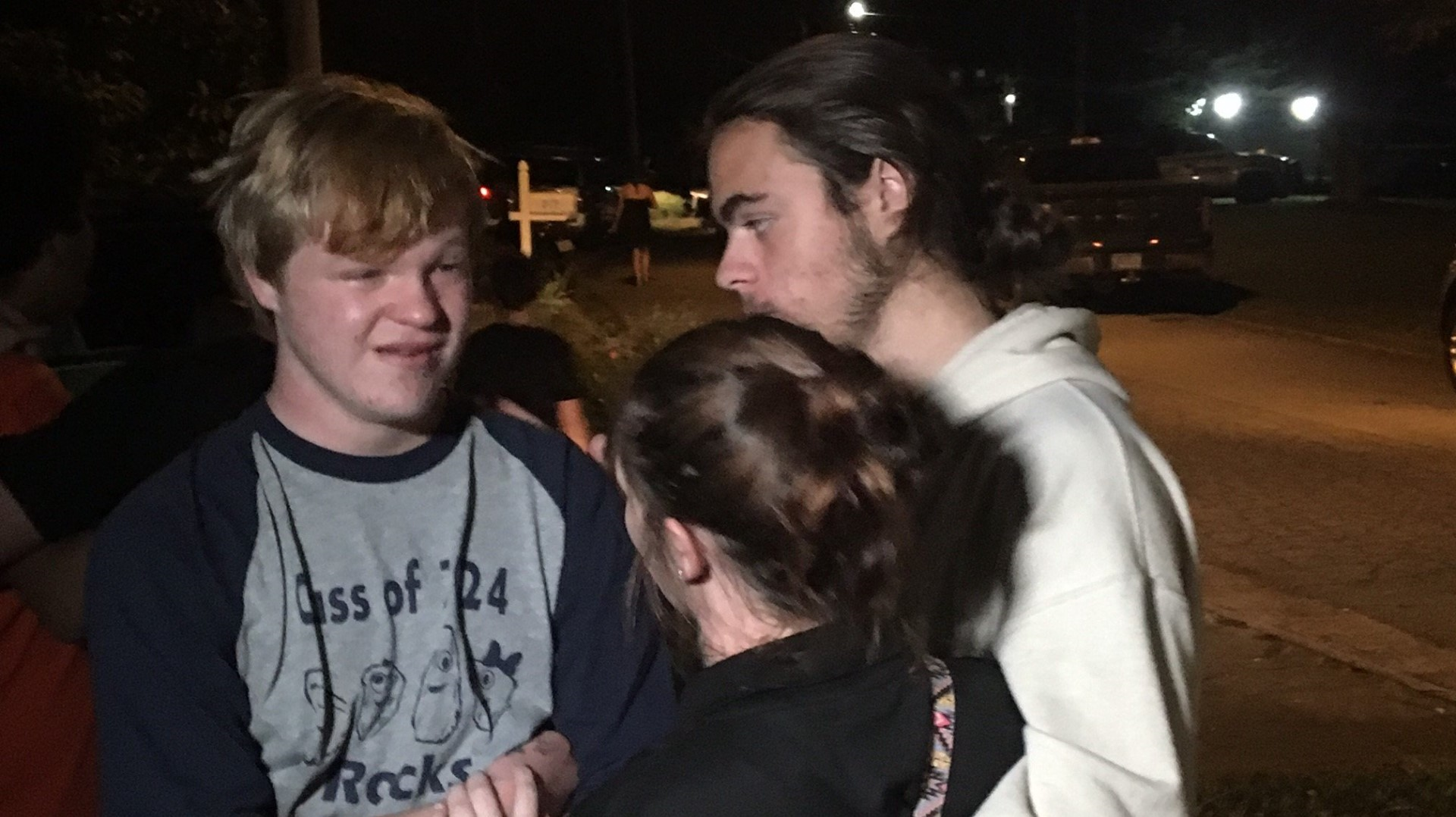 The next thing they heard was gunfire. "I heard Emily screaming and crying, and I heard a pow," Taylor said.
"They had no chance to defend the life he wanted. They killed him. Cold-blooded murdered Brandon Lee Bohanan, and I will stand by it till my grave," she continued, claiming that the deputies were crooked. "If they had a warrant for him they ain't have a right to murder him. They murdered him."
Henson said while officers had to act, "It's an unfortunate tragic situation," he said. "We hate that it ended this way."