BROOKHAVEN, Ga. – A foiled copper theft led to a six-hour standoff in Brookhaven early Saturday morning.
Long before the sun came up, Jesus Suarez and his fellow construction workers with Brasfield & Gorrie, noticed two men trying to steal copper wire from the construction site they were working at.
"They had two wheelbarrows of copper wire when they were spotted and someone called the cops," Suarez said.
Two suspects took off running—one went through the parking lot and escaped, according to witnesses.
The other ran onto the roof of the Guitar Center on the Interstate 85 access road near the North Druid Hills exit.
"They had a helicopter up all morning," Suarez said, "I guess he's trying to hide."
North Metro SWAT, which includes officers from Brookhaven, Sandy Springs, Dunwoody and Johns Creek, surrounded the scene.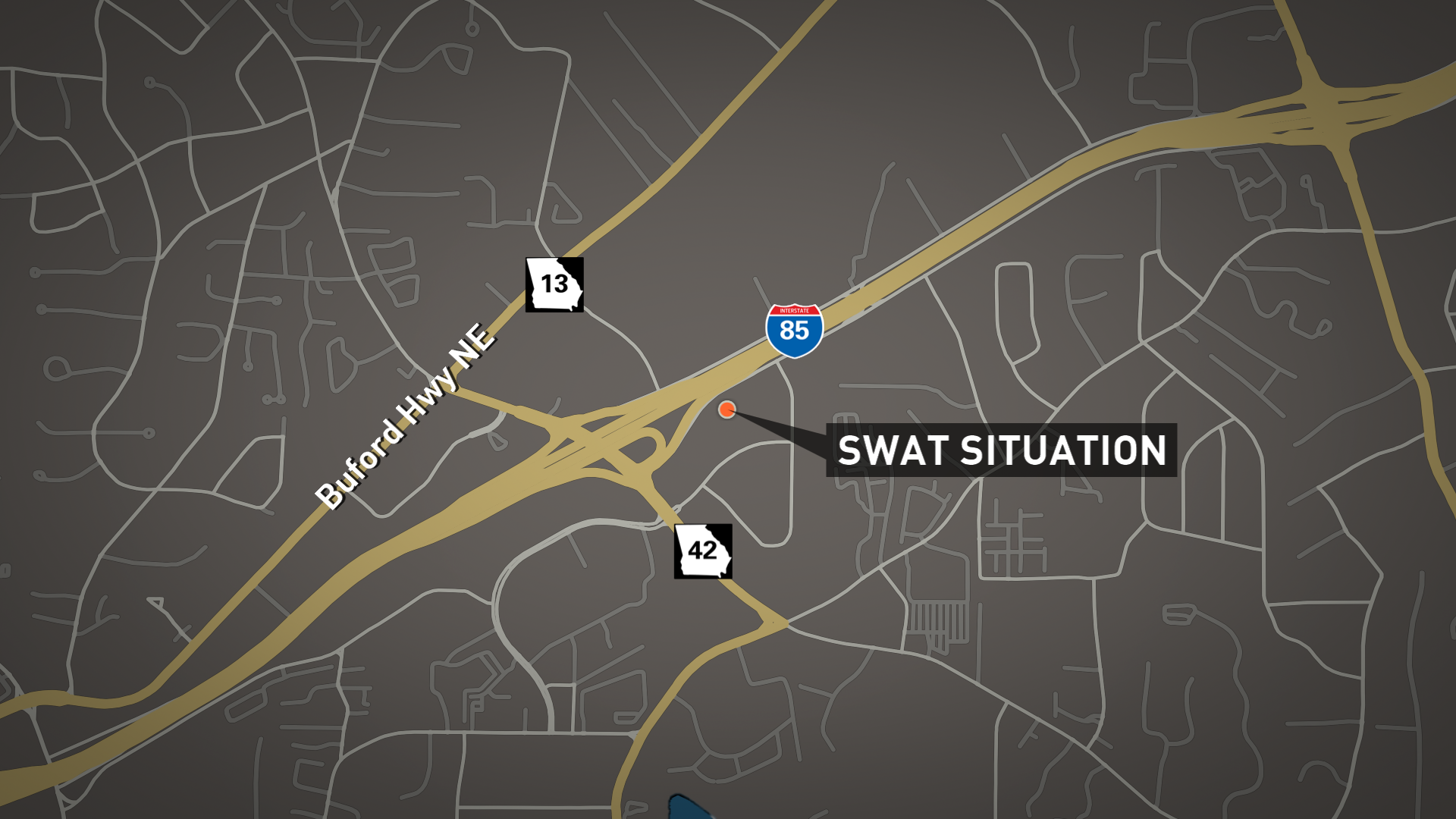 The teamwork paid off when the Sandy Springs Fire Department used one of their trucks to boost several SWAT team members onto the roof.
"While they were clearing the rooftop, they encountered the suspect who took off running toward the front of the building," Brookhaven Police Lt. Justin Young said.
"He was later apprehended by police K9. He was brought back down to the ground level."
The suspect was hurt by those dogs. Police say he was taken to the hospital.
The suspect is identified as 30 year-old Talawrence Slaughter. He is facing charges of Burglary, Criminal Damage, and Felony Obstruction. Police have not confirmed if a second burglary suspect is on the run.
"It happens at job sites," Suarez said, referring to the theft of copper wire. "But this is the first time I've ever seen something like this."
The construction site is part of Children's Healthcare of Atlanta's expansion.
"Dumb idea. Don't steal copper wire."
PHOTOS | SWAT situation in DeKalb County
PHOTOS | SWAT standoff in DeKalb County