LOGANVILLE, Ga. -- Gwinnett Police said the third and final suspect turned himself in for the murder of a Loganville teenager.
Corey Bryant, 18, turned himself in to the Gwinnett County Jail on Tuesday, March 14, shortly after 6 p.m. Bryant was booked on charges of murder and armed robbery. He also had an outstanding warrant from the Atlanta Police Department.
On March 11, police responded to a call about a group of teenagers fighting and found 19-year-old Jacquorrius "Corey" Madison suffering from a gunshot would. He was found in a Loganville neighborhood's swim and tennis area and later died at the hospital.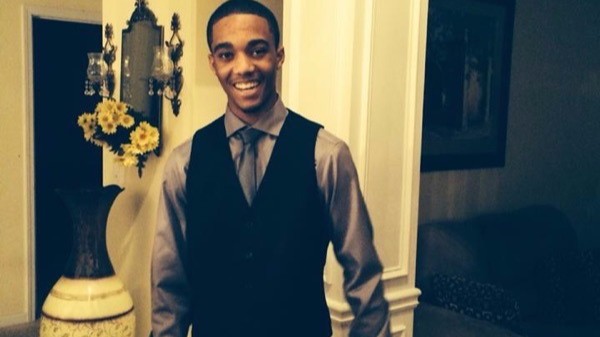 PREVIOUS | Teen killed in Loganville shooting
The next day, police first arrested 17-year-old Terrance Elisha Thornton of Stone Mountain. Gwinnett Police said the homicide appeared to be drug related. Monday, police arrested 17-year-old Joshua Donnell Cook of Stone Mountain and identified 18-year-old Corey Leemarce Bryant of Lithonia as a suspect.
Photos | Three teens arrested for murder in Loganville
Photos | Three teens arrested for murder in Loganville
Terrance Elisha Thornton (age 17, Stone Mountain)
Terrance Elisha Thornton (age 17, Stone Mountain)
Gwinnett police called this case disturbing and said, "There is no peaceful resolution to the conclusion of this criminal investigation," a release said.
"A young person lost his life while the other three are facing a lifetime of imprisonment for one very serious criminal act."
The victim's family said the teen, who went by the name Corey, was known for his good spirit and for being a good kid. His family gathered Sunday in the Shady Grove Subdivision and were at a lost to understand why him.
MORE | Family in mourning, shock over shooting death of Gwinnett teen
Police have not released any known connections between the teens who Gwinnett police noted were at the beginning of their adult lives.
"On one side, you have a family grieving the loss of a 19-year old. And, at the other end are three families trying to understand how their teen could be involved in such a crime."
11Alive will work to gather more details and update this story as more information comes to light.