ATLANTA -- A veteran is in the hospital with a bullet lodged in his back. Back at the scene of the crime in northwest Atlanta, community members push for answers.
Gregory Montford had just cashed his $600 VA benefit check Monday afternoon. The disabled veteran had just stopped at a gas station was walking along Hollywood Road to go get a haircut when an armed man threatened to kill him. Montford's family said he gave the suspect the money, but was shot multiple times anyway before the man took off running.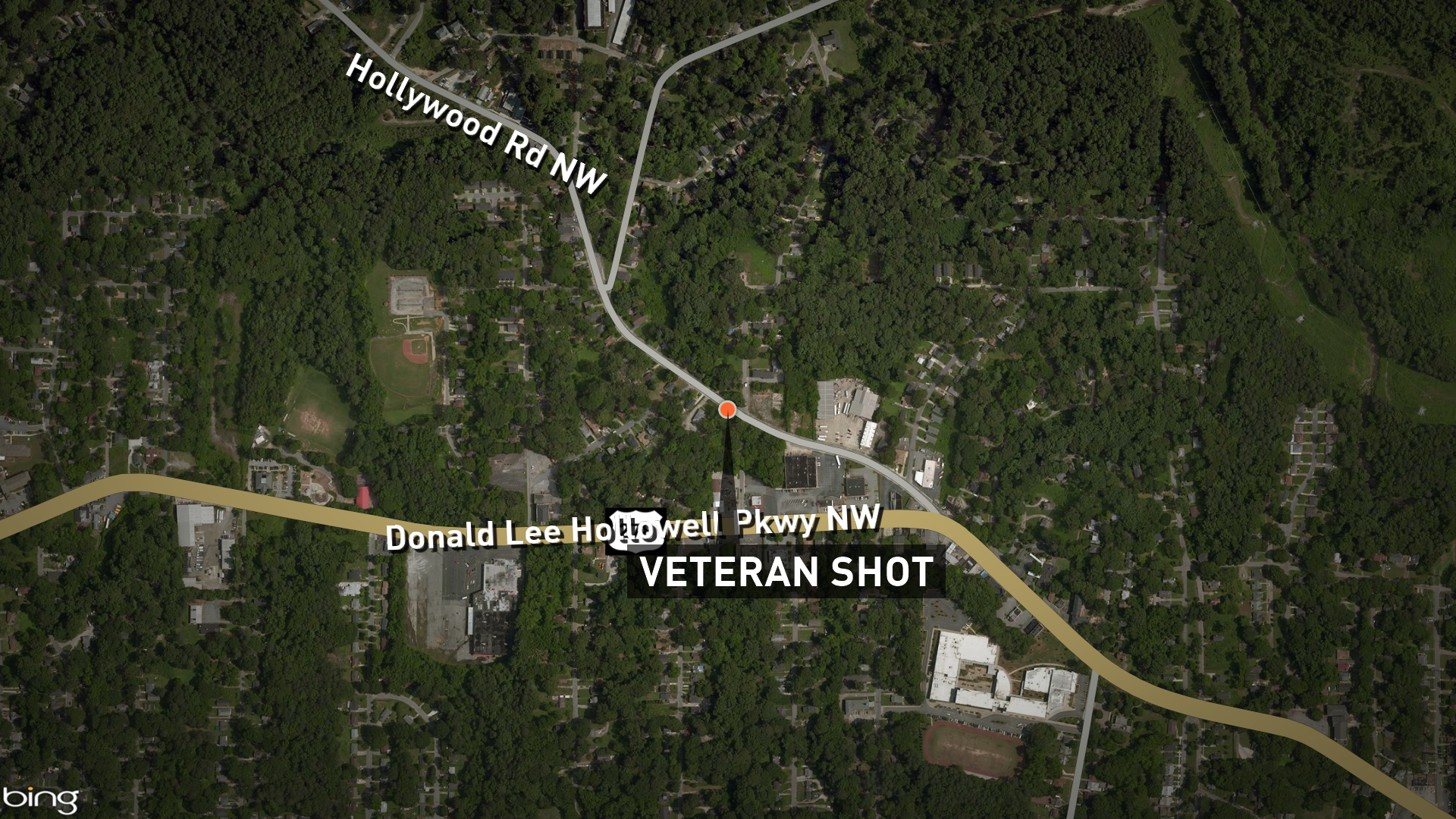 Now, the 59-year-old Coast Guard veteran is recovering at Grady Memorial Hospital with serious injuries.
"One of the bullets shattered his thigh bone so he's going to have to have reconstructive surgery," said Delores Montford-Davis, Gergory's sister. On Tuesday evening, family told 11Alive Gregory, who had already suffered two strokes and was unable to drive, was out of surgery.
Timothy Jackson was in the area and heard the gunfire and saw the suspect running away. He found Montford lying on the ground bleeding. He said initially he thought he was dead, but quickly realized that wasn't the case and immediately sprang into action.
"He was coherent on his back and I seen a little bit of blood on his back," Jackson told 11Alive. "He didn't look like he was fading but I was trying to get as much information out of him in case he bled out and that's what I did."
Community members, including Atlanta City Councilwoman Felicia Moore and members of Montford's family, gathered back at the corner of Hollywood Road and North Eugenia Place Tuesday night to ask that the suspect to come forward and turn himself in.
"We're asking who ever you are to come to justice," Montford-Davis said. "Reveal yourself."
Police are asking anyone with information to come forward information and call Crime Stoppers at (404) 577-8477.