FULTON COUNTY, Ga. -- A county-wide problem with crime has seemed to virtually disappear in just a few months.
It was not even two months ago when "slider crimes" commanded meetings full of Fulton County leaders. These types of crimes are quick-hit thefts at gas stations, which spiked throughout 2016. They've almost gone away in 2017.
According to Maj. Wade Yates with Fulton County Police, the department saw a rise in slider crimes throughout 2016, with 331 occurring in total. What's more, they said more than two-thirds of those crimes came from the same 22 people, all juveniles.
At the peak, the department saw 38 slider crimes in October of 2016. But those numbers are down significantly in the first two months of 2017. In January, Yates said there were 20 slider crimes. For February? A total of one.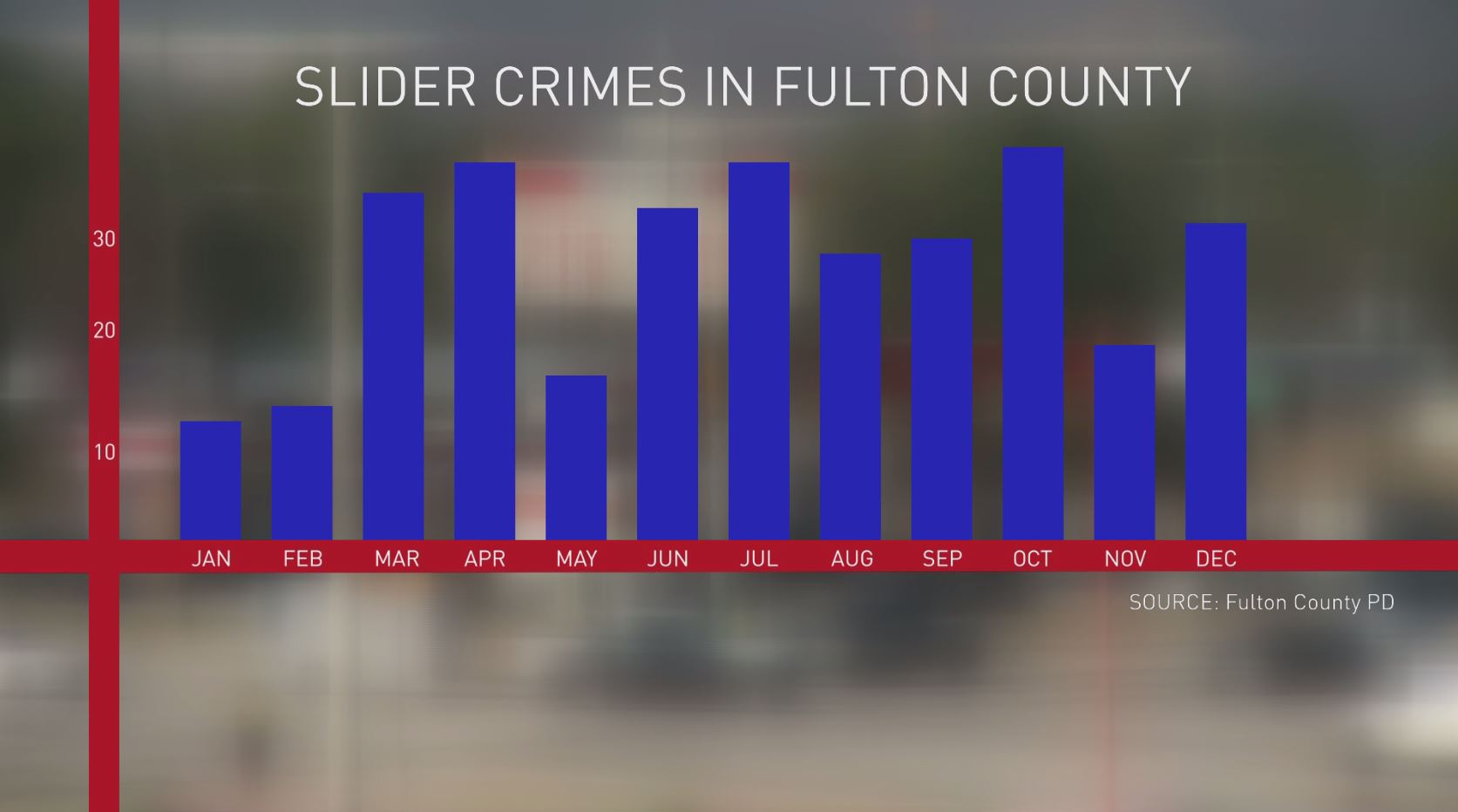 So what has changed and why has Fulton County seen such a drop in slider crimes? Yates credits the major decline with getting offenders off the street.
"Currently, over half of our list of known slider crimes are in custody," Yates told 11Alive's Matt Pearl. "I think that's a reason for our huge decrease in February."
RELATED | South Fulton carjackings cause worry, concern in community
Back then, county officials also pushed for a "red hat" force to patrol the most commonly hit stations.
But Gary Davis Sr., who runs a diversionary program in Fulton County for young men facing jail time, said the county needs to focus more on preventive measures that address not just the problem but the symptom.
"How long is a city going to be able to afford having police officers posted up at a gas station," he asked. "These young men will go around the corner, find another block, and steal something else…This is why these young men are out of control now, because we've all fallen for the hype of something."
So far, Yates said the department hasn't noticed a spike in crime elsewhere replacing that at gas stations. As for preventative measures, county commissioners passed, last month, a $2.5 million plan to address slider crimes, a portion of which was earmarked to curtail crime all together.