CARROLL COUNTY, Ga. -- The Carroll County Sheriff's Deputy who shot a man at a Dollar General Monday had previously been investigated for a shooting earlier this year.
It was shortly after 3:00 a.m. Monday when Deputy Tyler North, 26, approached a suspicious vehicle parked at a Dollar General on Highway 166. Joshua Mapson, 22, was asleep in the vehicle.
At some point, North shot Mapson, striking him in the hand. Mapson was taken to the hospital where he was treated and released. He was then arrested by the Carroll County Sheriff's Office and charged with reckless conduct and loitering.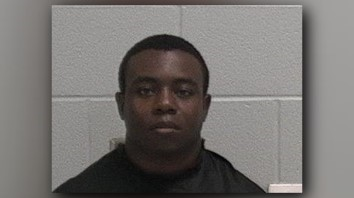 It's still unclear what led up to the shooting.
On Thursday, the GBI released dash cam video of the overnight shooting. The whole encounter lasts about 15 minutes, from the time North exits his vehicle at the scene, through the shooting, to when backup arrives.
RELATED | Dash cam video released of Carrollton officer-involved shooting
After almost a full minute of no activity, the video then shows Mapson suddenly reversing his car. While Mapson drives out of the camera's frame, it appears North pulls out his pistol. Mapson then re-enters the frame and North said he became fearful of his safety.
North fires seven rounds, one of them hitting Mapson in the hand. The suspect then crashes the car into a grassy area surrounding the parking lot. Several minutes later, other officers arrive at the scene. The GBI is now handling the investigation.
But 11Alive discovered this is the second shooting involving North this year. Back on Feb.16, North was called to State Line Shoppette, also on Highway 166 in Bowden, Georgia, for a burglary call.
According to a GBI face sheet, the Carroll County deputy said an armed suspect attacked him and tried to take his weapon. North fired one shot, hitting the suspect. The man survived.