Students at B.E.S.T. Academy of Atlanta received a huge welcome-back on Tuesday with help from several local organizations.
The 100 Black Men of Atlanta, Emerging 100 of Atlanta, The Collegiate 100 and even representatives from the 100 Black Men of America were on-hand in large numbers to show support to students as they headed into school for the first time this school year.
"We're excited to welcome the young men back to school as part of their kick-off to the school year," Curley Dossman, chairman of 100 Black Men of America, Inc., said. "100 has been mentoring kids at this school for over 30 years."
Students were greeted with handshakes, high fives and encouraging words as part of the annual tradition. Dossman said the groups were delighted to be there at the school's new location.
"We wanted to make sure that the new location and new environment, they still feel warm and welcome and at home," Dossman said. "And we want to make sure that these young men find the encouragement to really move their path forward and their careers forward."
The organizations involved credit this involvement with helping cut suspension rates by 30 percent and in-school suspension by 36 percent.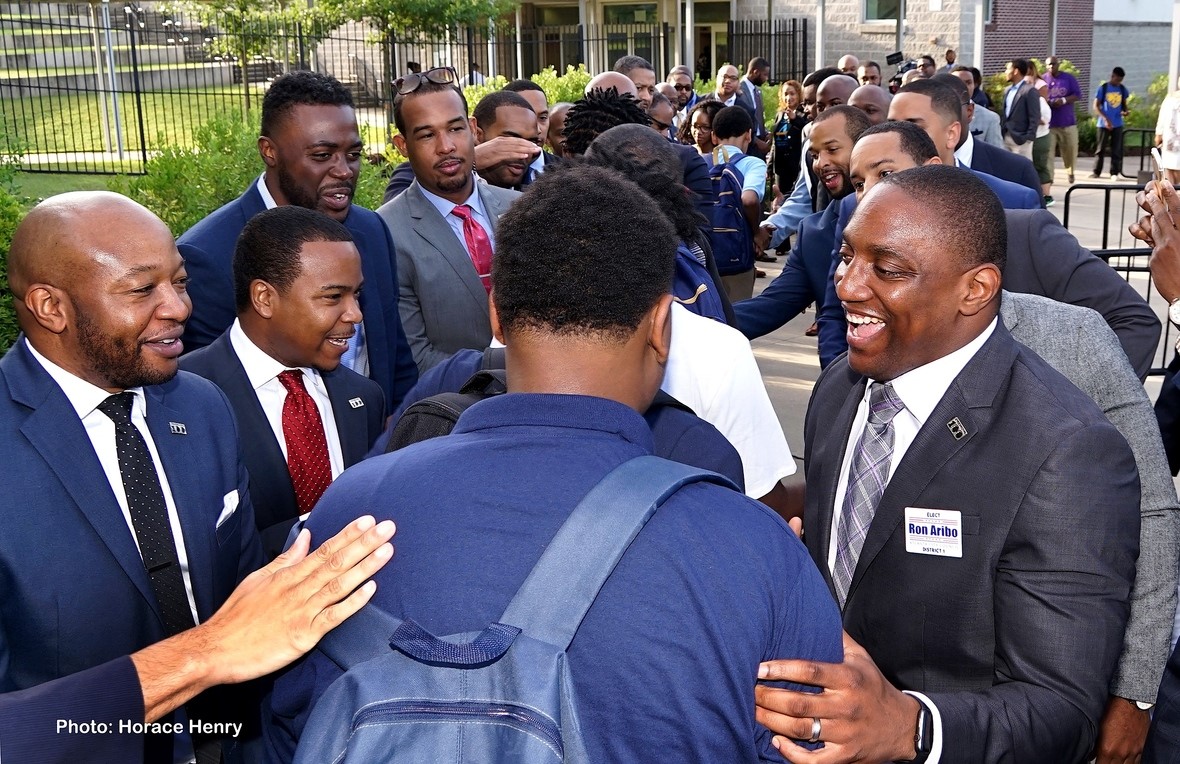 "42 percent of African-American students attend schools that are under-resourced and performing poorly," the organization said in a statement after the special event. "Which makes the mentorship that 100 Black Men of Atlanta provides to B.E.S.T. year-round especially valuable."
Don Vassell, the CEO for 100 Black Men of Atlanta, said that it's an honor to be apart of the annual event and he and others hope to do it for many years in the future.
"We know that these young men are being prepared to do great things with their lives and we're happy to be a part of it," Vassell said.