GREENSBORO, N.C. -- A North Carolina woman is achieving her dreams a dozen times over.
Lily Zerihun, 23, from Greensboro was accepted in to 12 medical schools!
"It feels surreal," Zerihun said. "It's a dream I've been working for my whole life."
It's a dream that started when she was still in pull-ups. Lily's father, Dr. Zerihun Assefa, said she started studying the periodic table of elements when she was a toddler.
"Before she was 3 1/2, she was able to study about 18 elements," Assefa said. "She would pronounce them, she would see the symbol, and would tell me what element they were."
When the first acceptance letter showed up from Wake Forest University, Zerihun said she was too nervous to open it.
"At the beginning of the process, I was just excited to get into one of them so the excitement never really wore off," she said.
Zerihun went to Early College at Guilford before graduating from Duke University with a major in in Global Health. She also studied in Haiti, England, and India.
"She is highly motivated, very planned," her dad said. "She is extremely focused and she is determined to be successful."
But even he didn't know his daughter would be this successful -- he said the acceptance letters kept arriving.
"When (the letters) came, we just kept on counting and counting and counting," Assefa said.
In total, Lily was accepted to 12 medical schools including UNC, Duke, and Yale. She was even accepted to her dream school, Columbia University.
"Regardless of what field you want to go into or what you want to achieve in your life, if you have the passion and motivation behind it then the hard work will come," she said. "It's still just feels like a dream that I've been working for so long."
Now, Zerihun has her sights set on the future, which also involves her past. Lily's family is from Ethiopia, which is where she wants to pursue her career.
"It's just a really beautiful thing to me to foster those relationships with people who are in need and to have a skill set that allows you to make them feel better," Zerihun said. "It's just a marriage of all of my passions."
It wasn't a clean sweep for Zerihun.
She actually applied to 21 medical schools -- 10 rejected her.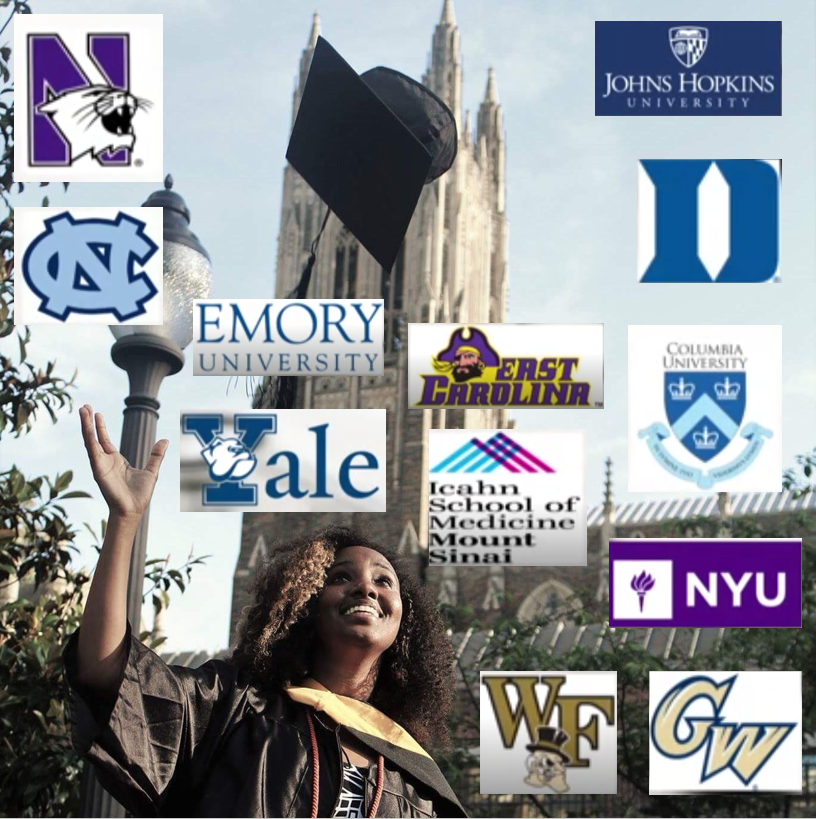 Zerihun starts her first semester at Columbia University this fall.
But, she's not even taking a summer break. Zerihun is currently working as an intern at Wake Forest Baptist Medical Center.