Despite an executive order banning the use of fireworks in 110 Georgia counties, fireworks shows will go on as planned during tree lightings at Atlantic Station and Avalon this weekend.
Sunday's fireworks at the Lighting of Avalon, scheduled for 7 p.m., have been given the all-clear by the fire marshal.
Organizers have taken extra precautions, and they continue to monitor weather conditions.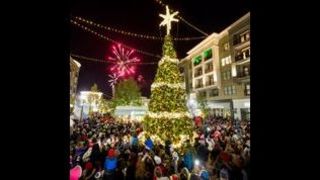 The Annual Lighting of Atlantic Station is scheduled to include fireworks on Saturday night.
"Given our recent drought conditions, we have been carefully planning the fireworks show in conjunction with the City of Atlanta and the Fire Department," said Daniel Easton, marketing director for Atlantic Station. "With a large, paved area from which to produce the fireworks show, we are confident the show will be a success. With the Fire Department on-hand, we will have an added layer of safety to the experience."