ATLANTA -- America's opioid crisis is believed to be the leading cause behind a huge spike in hepatitis C cases among young adults, the Centers for Disease Control and Prevention (CDC) reports.
The metro-Atlanta based agency reports that cases of the deadly virus have tripled in only about 5 years. The largest spike in reported cases was reported in 20- to 29-year-olds. The CDC said this is primarily due to increasing injection drug use associated with America's growing opioid epidemic.
Hepatitis C kills more Americans than any other infectious disease reported by the CDC with an estimated 20,000 deaths in 2015. And while the most rapidly increasing group of reported cases is among younger people, the majority of existing cases of the among Baby Boomers. Those 55 and older make up the majority of deaths from the virus.
"By testing, curing, and preventing hepatitis C, we can protect generations of Americans from needless suffering and death," said Jonathan Mermin, M.D., director of CDC's National Center for HIV/AIDS, Viral Hepatitis, STD, and TB Prevention."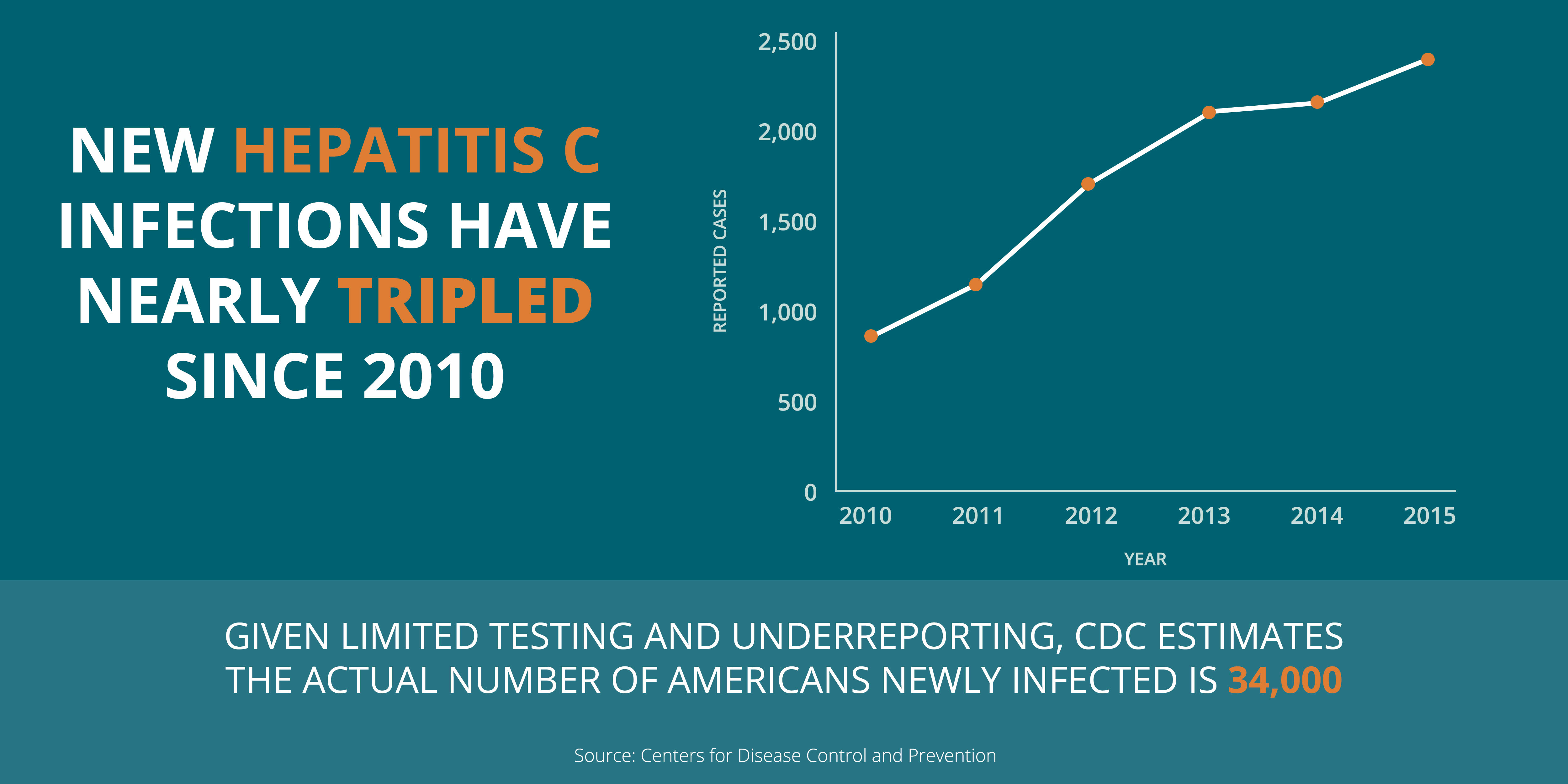 Cases in infant children also indicate that the virus is growing among women of childbearing age. Hepatitis C treatment can cure many cases and also prevent the virus from being transmitted to partners and children.
It's a problem experts describe as a "dual epidemic" because it's directly tied to opioids such as heroin. So they believe fighting one problem could help alleviate both.
The U.S. Department of Health and Human Services has since announced a strategy to tackle these issues on five fronts including:
Improving access to treatment and recovery services
Promoting use of overdose-reversing drugs
Strengthening our understanding of the opioid epidemic through better public health surveillance
Providing support for cutting-edge research on pain and addiction
Advancing better practices for pain management
The CDC reports that while new medicines can treat hepatitis C infections in 2 to 3 months many people in need are still not able to get the treatments. Meanwhile the agency attributed its own studies in the effectiveness of syringe service programs (SSPs) as a viable strategy to help stem the infection's spread among drug users.
"Stopping hepatitis C will eliminate an enormous disease and economic burden for all Americans," said John Ward, M.D., director of CDC's Division of Viral Hepatitis. "We have a cure for this disease and the tools to prevent new infections. Now we need a substantial, focused, and concerted national effort to implement the National Viral Hepatitis Action Plan and make effective prevention tools and curative treatment available to Americans in need."