ATLANTA -- On the day recognized as World AIDS Day, state Sen. Vincent Fort announced a new program that would serve those locally affected by the disease.
As part of an initiative by the Georgia Legislative black caucus, Fort and others worked to get $100,000 in the state budget to fund a patient retention program at Grady Hospital in Atlanta.
The goal of that program would be to help individuals who have fallen out of HIV care or are at risk of doing so.
"Those patient navigators will work with those patients to get them back in care, to get them the treatment and services that they need...so that they can stay in care," Fort said during an announcement.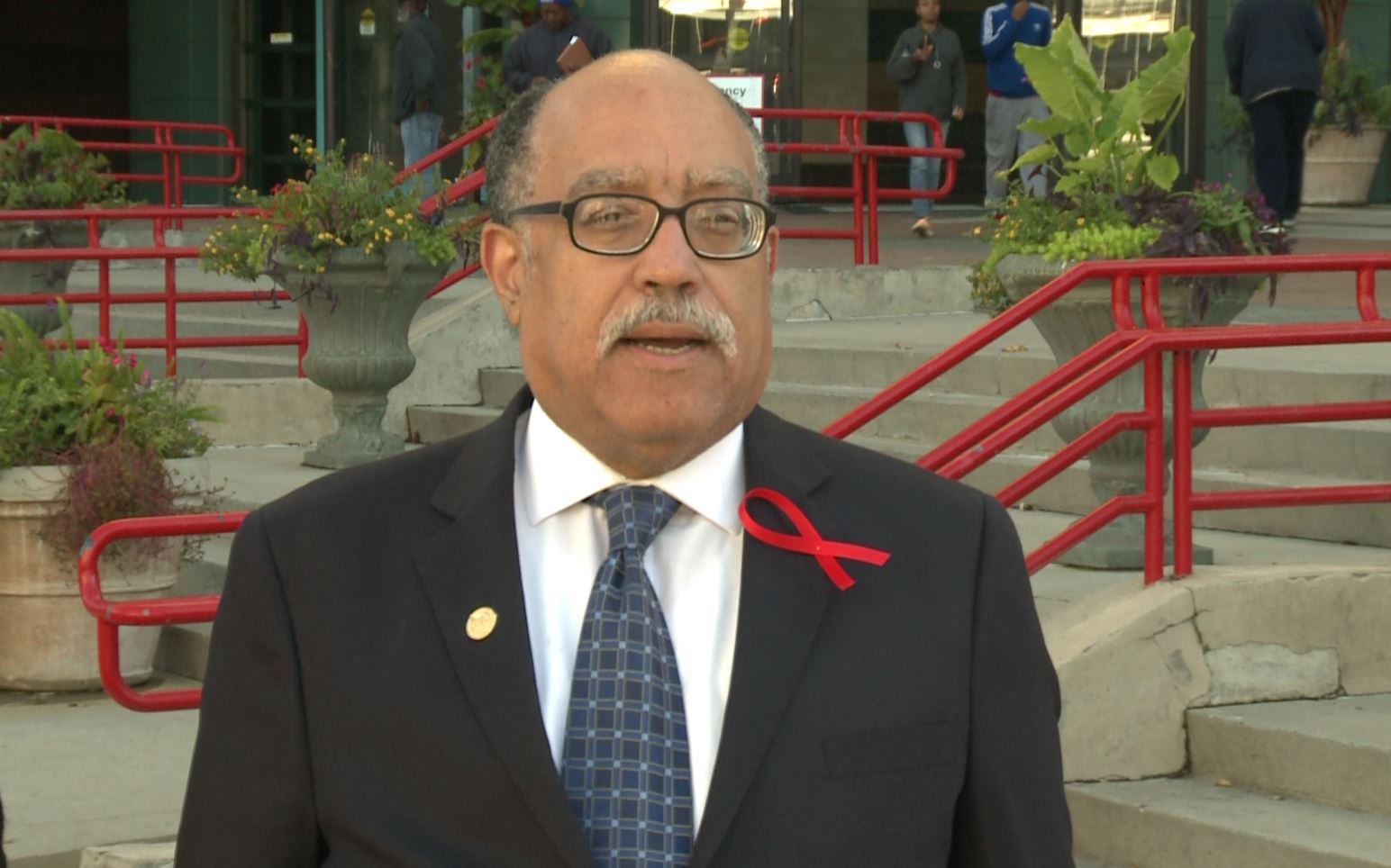 According to statistics from Fort, Metro Atlanta ranks number two in the country in terms of the number of new HIV infections.
RELATED PHOTOS | Prince Harry, Rihanna get tested for World AIDS Day
PHOTOS: Prince Harry, Rihanna get tested for World AIDS Day
BRIDGETOWN, BARBADOS - DECEMBER 01: Rihanna and Prince Harry attend the 'Man Aware' event held by the Barbados National HIV/AIDS Commission on the eleventh day of an official visit in Bridgetown, Barbados. (Chris Jackson - Pool/Getty Images)
BRIDGETOWN, BARBADOS - DECEMBER 01: Rihanna and Prince Harry attend the 'Man Aware' event held by the Barbados National HIV/AIDS Commission on the eleventh day of an official visit in Bridgetown, Barbados. (Chris Jackson - Pool/Getty Images)
%INLINE%