New numbers from RealtyTrac show it's more affordable to rent than buy in four metro Atlanta counties.
Fulton, Forsyth, Fayette and Jackson counties are all in the "rent" column in the 2017 Rental Affordability Report by ATTOM Data Solutions, the new parent company of RealtyTrac.
In fact, Fulton County is listed as one of the most affordable rental markets in the nation.
The report, which analyzes fair market rent data, wages and home sales, shows the median home price in Fulton County for 2016 was $243,900, while the fair market rent for a 3-bedroom property for 2017 is $1,383.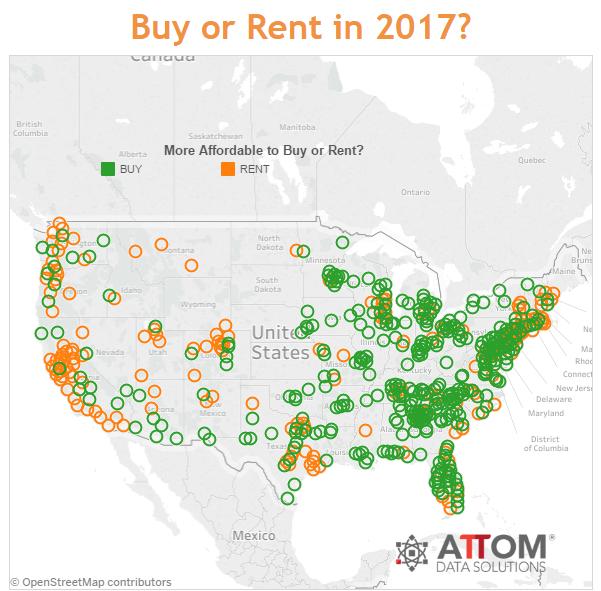 Neighboring DeKalb County is listed as a "buy" in the report, which shows a lower median home price at $166,000, while the monthly rent is the same as Fulton.
Other counties listed in the buy column include Cobb, Cherokee, Douglas and Clayton Counties.
The national picture shows buying is more affordable than renting in the majority of U.S. markets.
RealtyTrac warns that could change if mortgage rates keep going up.
The report focuses only on what's more affordable and not on what makes sense for your overall budget and savings plan. It does not take into account the advantages of building equity.