TROUP COUNTY, Ga. - Treadmills, syringes and antibiotics are just some of the items found while searching two homes that housed pit bulls for alleged dog fighting.
Troup Co. Sheriff's deputies went to the homes on Tuesday after receiving tips about dog fighting, drugs, guns and elder abuse. Once at the property located on the 100 block of Woodard Road in Hogansville, the homeowner Benjamin Rosser told deputies the dogs belonged to Travis Cameron who stays with him on occasion.
Deputies searched the bedroom where Cameron stayed and found a treadmill believed to be used for dog training and a used bottle of antibiotics for cattle and equine. Cows and horses were not found on the property. Another treadmill that had paw prints on it was on the porch.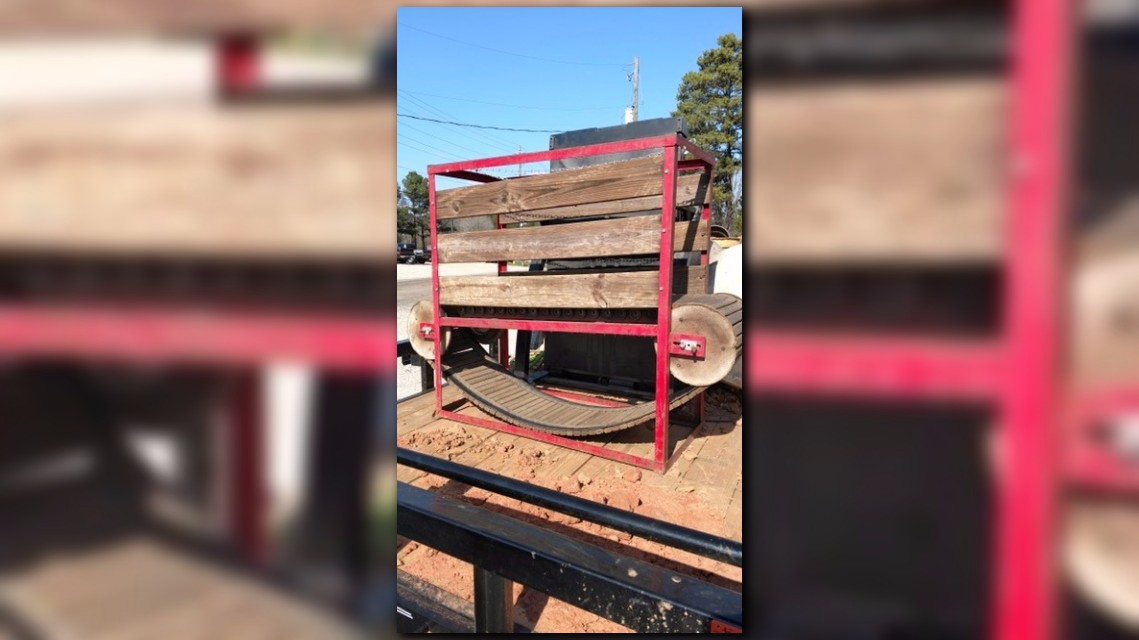 Three seemingly malnourished dogs were found chained with no food and no water. Old wounds were apparent on their bodies. Near the dogs, deputies also spotted various empty medicine bottles, a muzzle, used syringes and a scale in a shed.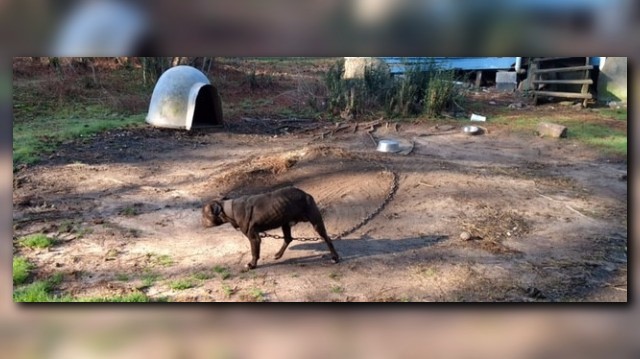 Less than a mile away, a similar scene was discovered at another home on the 400 block of South Lee Road. Deputies found nine underweight pit bulls on the property with no water and no food.
A woman at the residence named Brenda Fitten said the dogs belong to Cameron, who would come twice a week to feed them. She also told deputies she works the second shift at her job, and doesn't know what the dogs are used for.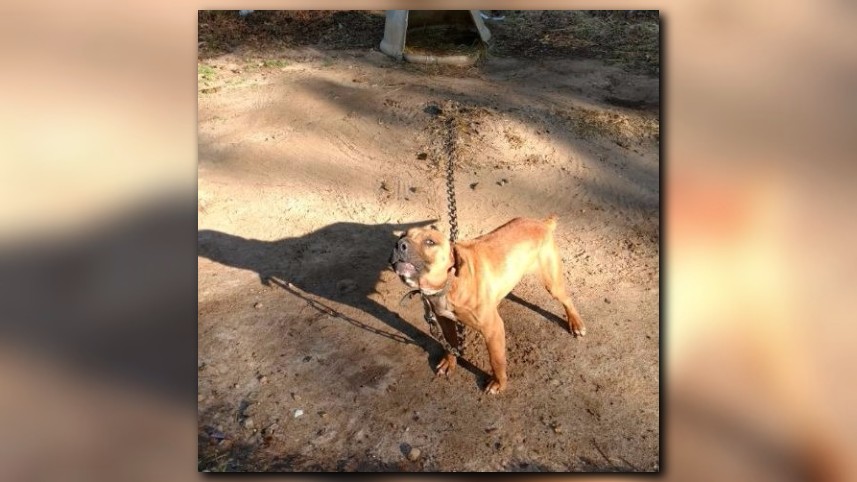 A search of the property uncovered old medicine bottles, syringes and a stick believed to be used as bite stick.
All 12 dogs were taken to the LaGrange Animal Shelter where they were checked out by a veterinarian.
The Troup Co. Marshal's Office is working to track down Travis Cameron. If you have any information on his whereabouts give them a call at (706) 883-1627.
PHOTOS | Man wanted for dog fighting in Troup Co.
Dog fighting suspect wanted in Troup County
%INLINE%