It's been more than three years in the making: burnt structures, overgrown weeds, scattered trash. Wednesday morning, two homes that have become eyesores in Southwest Atlanta met their end. Neighbors were on hand to cheer the demolition.
The Oakland Park homes at 1109 and 1113 Cordova St., were built in 1960 and 1955. The city's records show official complaints started in 2013.
By February 2016, demolitions were ordered on both properties.
One of the houses was considered top priority for demolition, as it was severely fire-damaged and structurally unsound, posing a public safety hazard to anyone who would walk inside, according to Barry Shaw, Atlanta Police Department's Code Enforcement Major.
PHOTOS | Atlanta vacant home demolition
And its frustrated neighbors were glad to see them go.
Virginia Thomas has been an Oakland Park resident for 34 years. But for almost half of that time, she's been forced to live across from two very unsightly and unsafe neighbors.
"We've had all kinds of crimes. We've had fires. We've had shootings," she said.
Thomas was among other neighbors who came outside to watch the demolition and she said she was holding back tears as she watched the houses come down.
"It's been a nightmare. I'm glad to see it end," she said.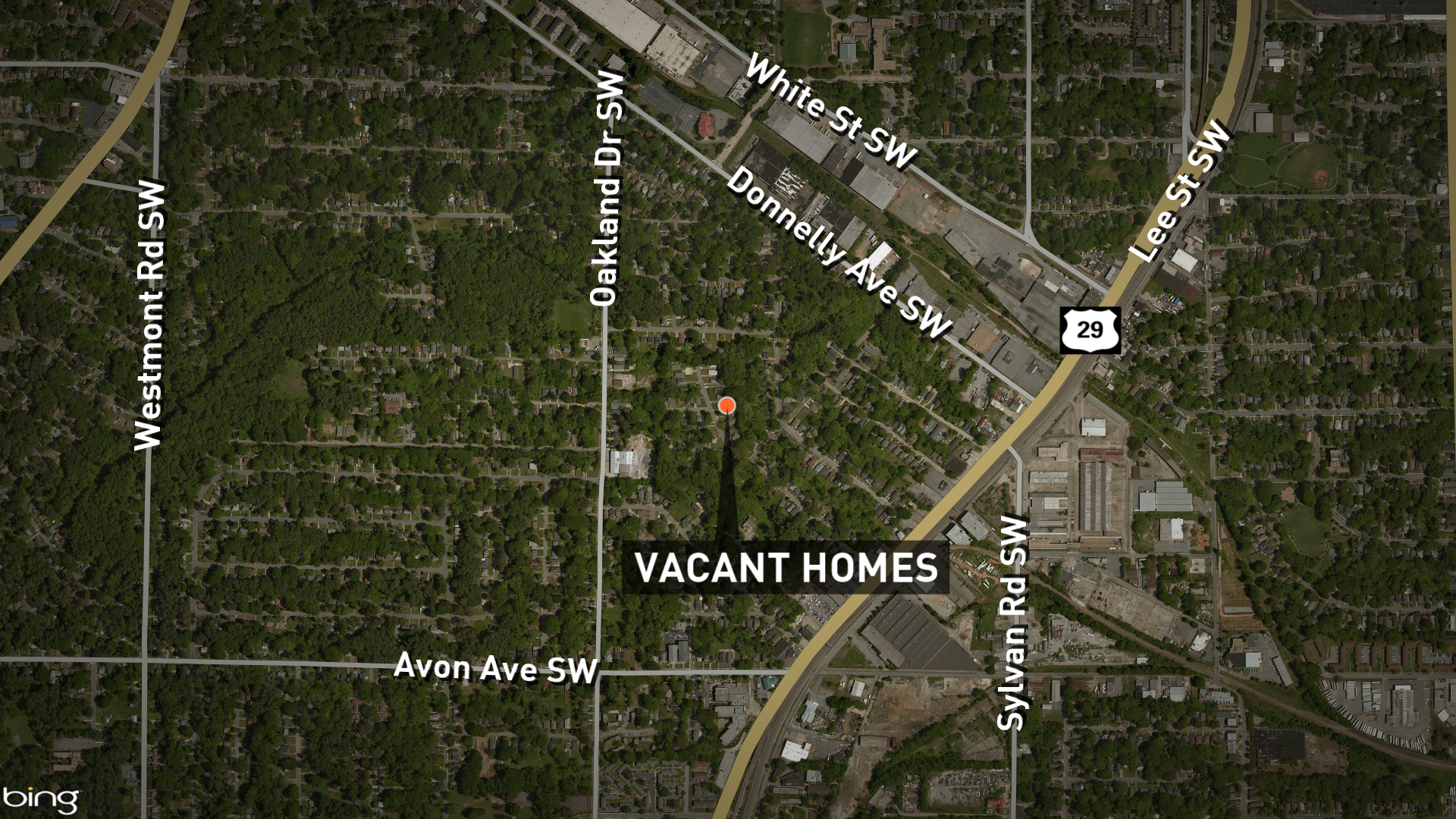 Atlanta officials gathered in front of the two blighted houses on Cordova Street, stressing their commitment to continue cleaning up the neighborhood.
"Getting [the blighted homes] out of the community lets people know that we care and we're going to continue until we turn the community around," said Assistant APD Chief Shawn Jones.
Legally, the city must first find the property owner and then allow time for the owner to get the building into compliance, Shaw said. If that fails, there are another set of legal steps, including public notice, hearings and placing a lien on the property, before it can be slated for demolition. Even then, once demolition is approved, some properties can then sit in the cue for months or longer.
"What we really want is to find these owners, put them in court and be very aggressive in making them do the work they're supposed to do," Shaw said, who continued by saying that with a steady-growing list of demolitions, they must prioritize.
The city puts a "public safety ranking" on such properties, and gives houses that are structurally unsound, located within a half-mile of an elementary school, or in close proximity to inhabited houses top priority.
He said they also try to prioritize structures that are grouped together, rather than individual structures, to have a greater impact on the community in knocking down multiple eyesores at once.
To report a blighted house or check on the status of a previous complaint, call the Code Enforcement Complaint Line at (404) 546-3800.
WATCH FACEBOOK LIVE | From the ground with Blayne Alexander