ATLANTA -- Much of the city of Atlanta and points south have been under a water boil advisory that's likely to last until noon Friday. It happened after a power outage at a water treatment plant Thursday morning.
It started with a power outage at northwest Atlanta's sprawling Hemphill water treatment plant. The outage was brief, but the extended recovery time threatened the purity of the water supply.
"After the power was restored, we had to get the pumps back online, which took a little bit of time. And during that time we lost pressure in the system," said Atlanta Watershed Commissioner Keshia Powell.
That lost pressure produced a boil advisory in much of the city. City officials issued the advisory through a series of press releases, social media posts.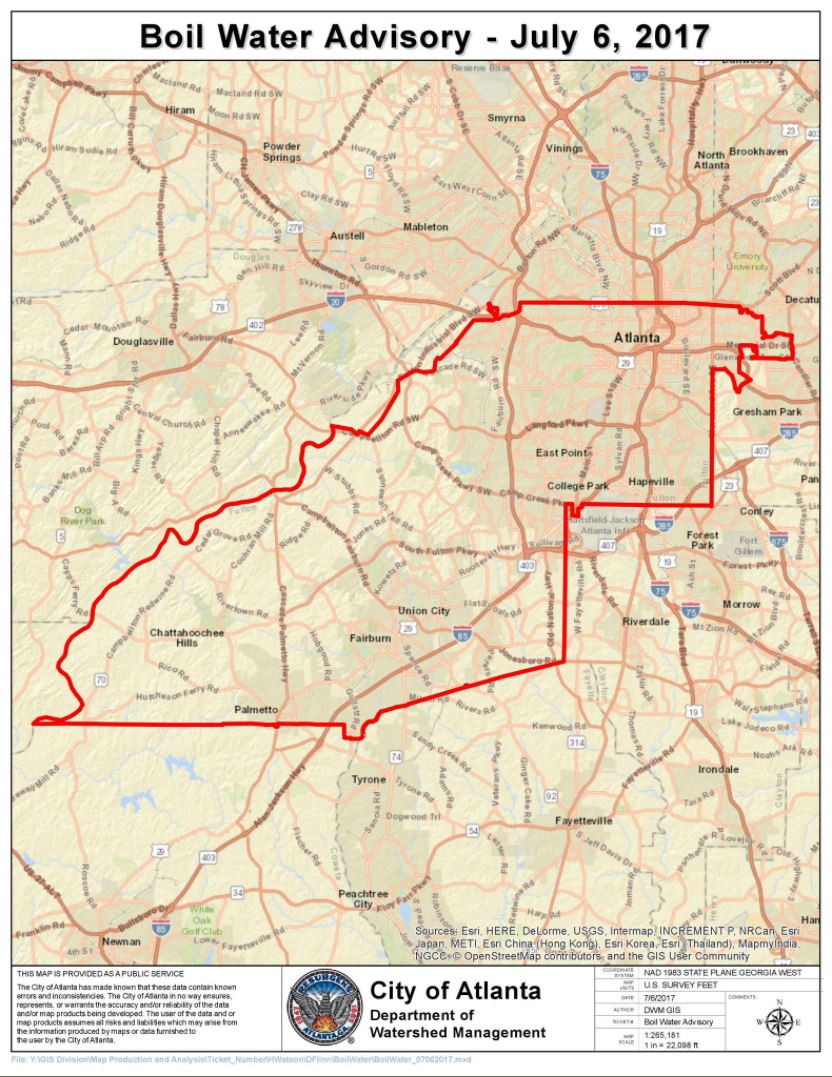 It also notified residents via text and robocalls via its NotfiyATL app. The app allows users to customize it to their needs. To sign up, click here.
"We're not supposed to drink the water so obviously we opted out of showering in the water either," said Elizabeth Harkey, a northwest Atlanta resident who also had a water main break in her neighborhood.
In a city that values its meals out, the absence of usable city water produced challenges for people like Q Trinh, owner of an East Atlanta restaurant called We Suki Suki.
Trinh managed the day's lunch hour without the benefit of tap water. "We're not washing dishes. I'm not going to wash dishes until I know" it's safe, she said.
She says her soups and teas had steeped for hours in steaming water. But customers found only bottled drinking water at their tables. "No one dead yet," she laughed. "No casualties."