ROME, Ga. -- Authorities say they've captured escaped inmate, Dustin Cotton, after he fled from the Floyd County Courthouse Monday afternoon.
Cotton was due to appear at the Floyd County Courthouse where the judge was expected to give him a probation sentence. Investigators said Cotton asked to go to a bathroom when he made his escape just before noon. His shackles were found a block away from the courthouse.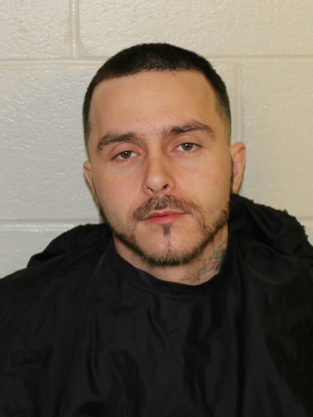 PREVIOUS | Police search for escaped inmate
An active search was underway by all local law enforcement agencies to apprehend the escaped inmate. That search came to an end hours later around 10:30 p.m. when they took Cotton into custody about a quarter-mile from the courthouse.
Escapee in Rome just caught!! pic.twitter.com/sehHqsc61C

— Duffie Dixon 11Alive (@DuffieDixon) May 9, 2017
Only 11Alive's Duffie Dixon was at the scene when authorities found the suspect by the banks of the Etowah River. According to arresting agents, Cotton had to crawl up nearly 15 feet to authorities.
In a Facebook post, the Floyd County Sheriff's Office thanked the public for their tips, which helped lead law enforcement to the suspect.
PHOTOS | Authorities capture escaped Floyd County inmate
Photos: Authorities capture escaped Floyd County inmate
(Photo: Floyd County Sheriff's Office)
(Photo: Floyd County Sheriff's Office)