SUWANEE, Ga. -- A bear was sighted near Suwanee Elementary School in Gwinnett County on Friday, prompting school officials to curtail some outdoor activities.
A spokesperson for Gwinnett schools said the bear was not seen at the school, but on Suwanee Greenway that runs near the school.
"As a precaution, the principal curtailed outside activities," the school system said in a statement. "The children were not allowed on the playground, instead playing on the blacktop which is near the school."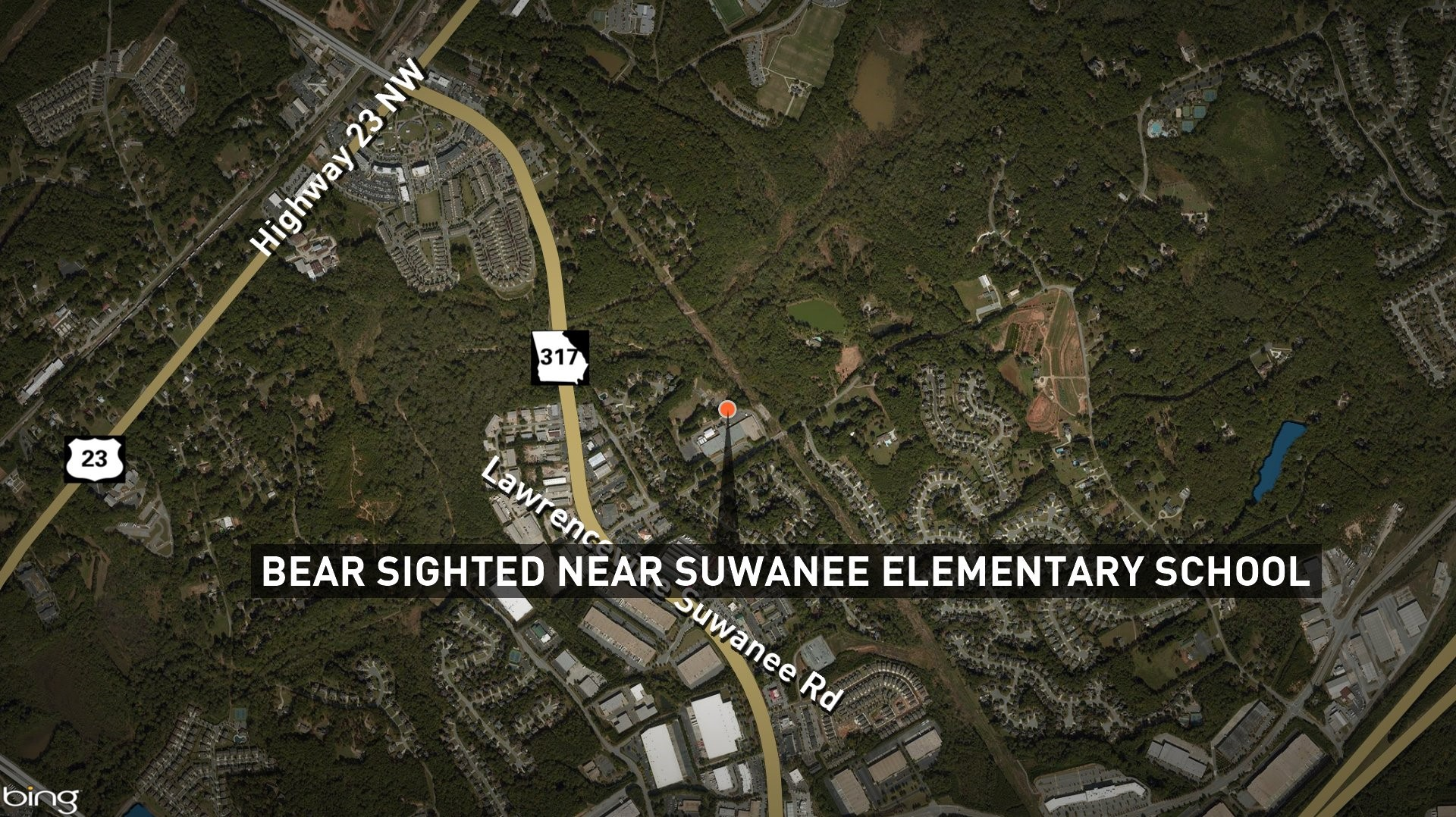 The system also said that custodians are making sure the playground's garbage cans are empty and the playground area itself is clean to deter animals that may be looking for food.
The principal also sent a notice home to parents on Friday. The location is on the popular Suwannee Greenway Trail which is drawing concern from regular hikers as well.
"I never thought there'd be a bear on the trail," said Kyle Leangpun.
A spokesperson with the Georgia Department of Natural Resources (DNR) said that, in most cases, bears spotted in neighborhoods are males trying to find their own territory.
They added that there's no way to stop a bear from coming into a neighborhood but making sure food or trash aren't laying around might keep them from staying.
Want to see more bears? Check out the bear cam at Katmai National Park & Preserve in Alaska