A man believed to be in his mid-40's died after being shot outside a Kroger in Buckhead late Thursday night, police said.
Officers arrived to the grocery store, called the Disco Kroger, located at 3330 Piedmont Rd NE around 10:40 p.m.
Homicide Commander Lt. Ricardo Vazquez said the victim got into a physical altercation with at least two men before he was shot multiple times. He was rushed to Grady Memorial Hospital where he died. Investigators canvassed the area and are reviewing surveillance video that shows part of the incident.
Video from the scene shows several people police are calling suspects. Police are asking for the public's help identifying the people and the car highlighted in the video below.
"The suspect who has the white ribbed t-shirt is what, who we feel, is the primary aggressor," Vazquez said.
Investigators said the woman standing behind the lead suspect drove a red vehicle to the parking lot and the victim was her passenger. He said the two knew each other but it is unclear is the victim knew his attackers.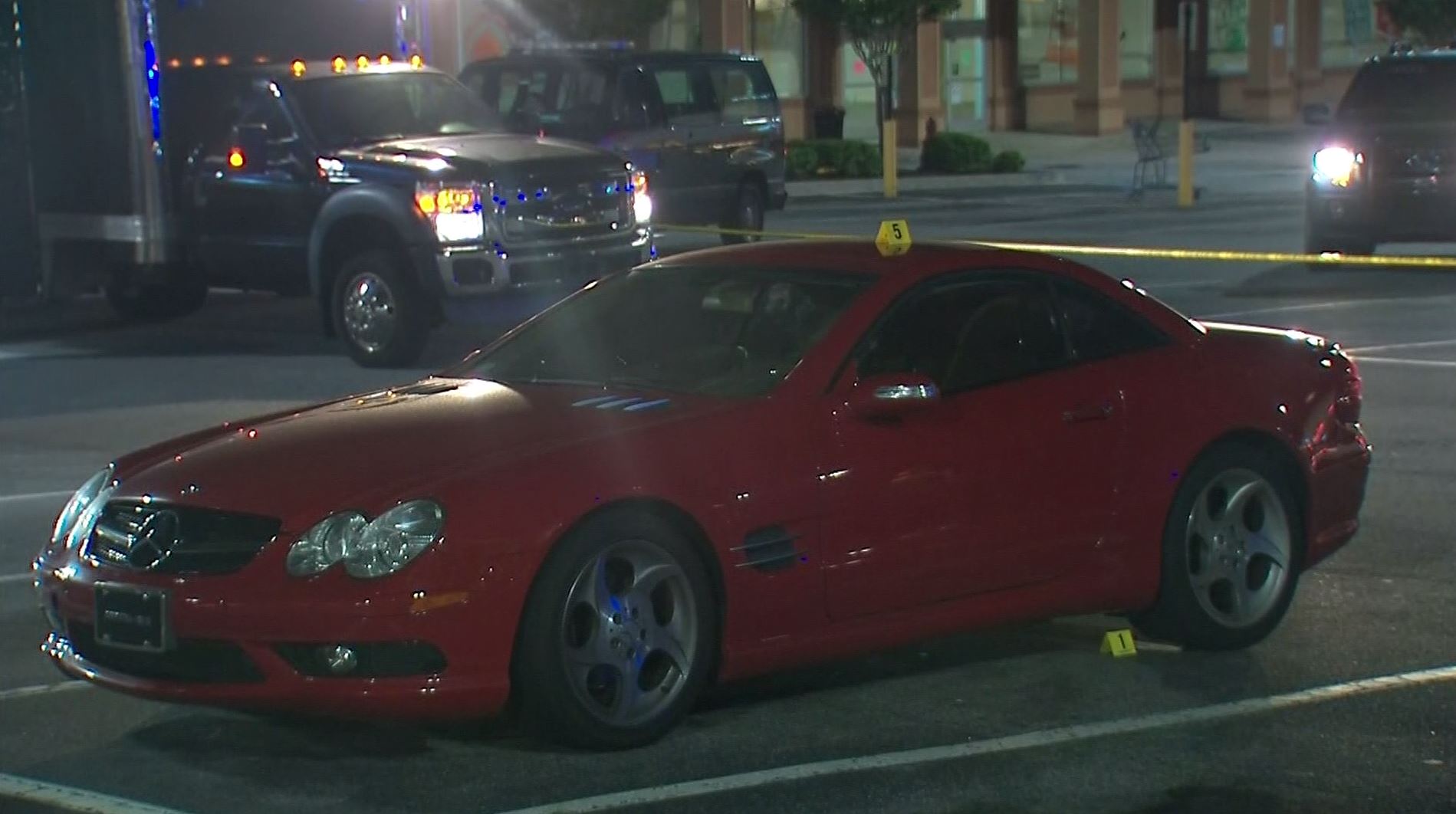 Detectives said the woman did not call police or remain at the scene. This makes her a third person of interest in the shooting.
"We know a lot of folks were in the parking lot kind of looking on and we feel like there are some witnesses out there who are not obviously here now that we need to talk to, to try to figure out what happened," Vazquez said.
People who shop in the area frequently said they typically only see people shopping when they come during the day but one patron said the night crowd is different.
"You'll see a 3 or 4 cars parked, loud music and people hanging out," Ali Feroz said.
PHOTOS | Man shot multiple times at Buckhead grocery store dies
Man shot outside Buckhead grocery store dies
Right after the shooting, police said the men drove off in a blue vehicle, heading north on Piedmont Road. Now, they are hoping witnesses will come forward with information to track down the shooting suspects.
"It was a drawn out event. So we are looking for at least one black male who is approximately 6 '0", thin, wearing dreads kind of in a bun on top of his head and wearing a white T-shirt. We are looking for another black male, not quite as tall, probably about 5'11", wearing a red shirt, who was also involved in the incident," Vazquez said.
Investigators are working to find out how the people involved are connected and what led to the fight that ultimately took a man's life. Police believe there was a planned meeting in the parking lot but don't know the purpose of it.
Kroger released a statement to 11Alive saying safety is their top priority.
"The safety of our customers and associates is first and foremost. Because the investigation is open, Kroger cannot comment on details related to the case. However, we are working with local authorities in every way we can to help apprehend those responsible."
Police are asking anyone how might have seen something to contact Crime Stoppers at 404-577-8477.