Authorities are now confirming to 11Alive that a person of interest in the disappearance of Heather McDonald is in custody. McDonald is the Cartersville mom who has been missing since September.
The U.S. Marshals Service tells 11Alive their agency was called in to locate Richard Harden for a sex offender registry violation. According to the Georgia Department of Corrections website, Harden, born in 1959, was convicted of enticing a child in Bartow County in 1988.
He was released from Johnson State Prison in 2010.
Harden, though, is not registered on the state's sex offender site.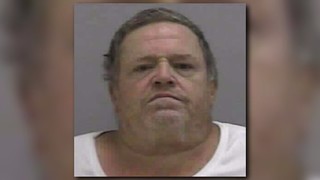 The Marshals service said during the course of their investigation they were notified that Harden is a person of interest in the disappearance of McDonald.
The Cartersville mother hasn't been seen in nearly 6 weeks. The FBI recently doubled the award for information leading to an arrest.
RELATED | FBI increases reward for missing Cartersville mother
McDonald was last seen in the area of US-411 and I-75 in Cartersville on Saturday, Sept. 18. Her rental car, a red Jeep Wrangler, was found the next day in the parking lot of the Courtesy Inn in Cartersville with the door open, the keys nearby and her belongings still in the vehicle.
"You just can't explain that to children," Heather's mother Lisa Chapman said. "You can't tell an 18-month-old mommy's gone."
Photos | Missing Cartersville mother Heather McDonald
Photos | Missing Cartersville mother Heather McDonald
According to the GBI, when the Marshals service attempted to arrest Harden on Oct. 7 in the area of Hay's Mill Road in Cartersville, Harden pointed a gun to his head and at the authorities on scene.
Authorities opened fire, hitting Harden. According to the GBI, which is investigating the shooting, Harden was taken to Grady Hospital to be treated for his injuries. He's now being held in Bartow County.
Stefan McDonald, Heather's husband, said he's known Harden for several years. In fact, he said Harden helped install floors in their home.
"He was a friend of Heather's mother Lisa - went to church with them in 2011," he said.
When Heather first disappeared, Stefan McDonald, said they gave a list of names to police that they would consider person's of interest.
However, McDonald said he does not believe Harden had anything to do with his wife's disappearance and said he never struck him as a violent person.
"That's hard for me to believe he would do something," he said. "No, I don't know - it's just not him that I would know, that's not the person I knew."
McDonald does believe that Harden may know something about his wife's disappearance.
Cartersville Police, which is the lead agency handling the investigation, wouldn't confirm that Harden is being held in connection with this case.
Instead, Lt. Mike Bettikofer said the agency is following up on several leads.
"I have to be optimistic," Stefan said. "I want my little girls to grow up with their mommy."
Anyone with information in this matter should contact Crime Stoppers Atlanta at (404) 577-8477.